Police Charge & Arrest Man At Queen Elizabeth's Home In Scotland After Bomb Squad Called To The Scene Over Suspicious Package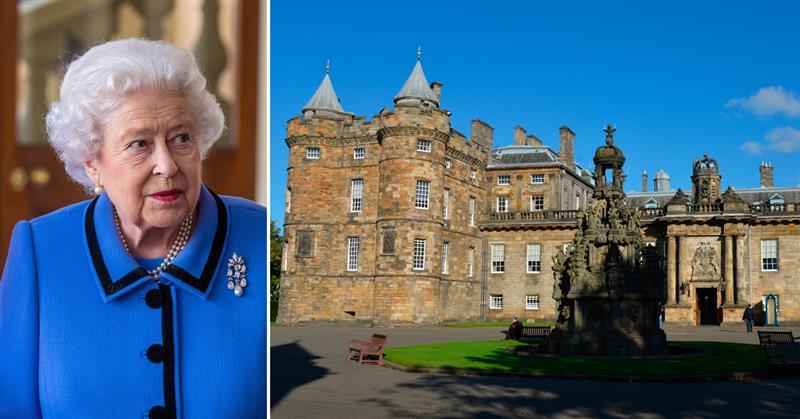 So scary! On Tuesday, March 23, police charged and arrested a man on the property of Queen Elizabeth's home in Scotland after a bomb squad was called to the scene over a suspicious package, Scottish police confirmed to Forbes.
Article continues below advertisement
Fortunately, no one was harmed and the 94-year-old was not at home, as she typically stays there for one week during the summer.
"We were called to the Palace of Holyroodhouse, Abbey Strand, Edinburgh, around 8:50 p.m. on Tuesday, 23 March, following a report of a suspicious item. Following examination by Explosive Ordnance Disposal (EOD), it was made safe," a Police Scotland spokesperson said in a statement to NBC News. "A 39-year-old man has been arrested in connection with the incident. There was no threat to the public and enquiries are ongoing into the full circumstances."
Article continues below advertisement
The suspect's identity has not been revealed yet, but it's believed he has mental health issues, Forbes reported. He will appear in Edinburgh court on Thursday, March 25.
Article continues below advertisement
During the pandemic, the Queen and her husband, Prince Philip — who was just released from the hospital last week after a 28-day stay — have been residing at Windsor Castle in Windsor, England, for the past year.
Last week, Philip — who turns 100 in June — was spotted leaving the hospital and returning home. "The Duke of Edinburgh has today been discharged from King Edward VII's Hospital and has returned to Windsor Castle, following treatment for an infection and a successful procedure for a pre-existing condition," Buckingham Palace said in a statement.
Article continues below advertisement
"His Royal Highness wishes to thank all the medical staff who looked after him at both King Edward VII's Hospital and St Bartholomew's Hospital, and everyone who has sent their good wishes," they added.
Meanwhile, the Queen — who was in "constant crisis meetings" after Prince Harry and Meghan Markle's interview aired — "has been busy working" but "she says it's nice to have her husband back," a source said.