Sister Act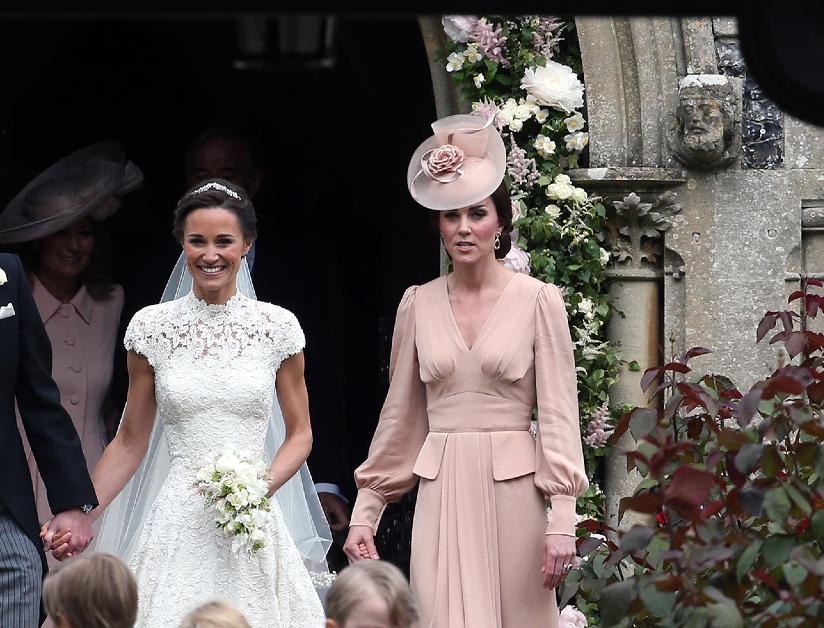 The Duchess of Cambridge and her sister, Pippa, have been crowned Britain's best-loved sisters.
Born just two years apart, Kate and her sibling were chosen by 23 percent of people in a U.K. poll.
Article continues below advertisement
Pippa, now 38, shot to fame at the royal wedding in 2011 when she held Kate's dress as maid of honor and showed off her amazing figure.
But these days, the mom-of-two is happily married to wealthy hedge fund manager James Matthews and keeps a low profile.
She and Kate talk all the time and remain close.
Article continues below advertisement
And if, as reported, if William and Kate move to Windsor Castle in the future, they will be just up the road from Pippa's Berkshire home.
In the poll, the Queen and the late Princess Margaret came second at 17 percent.
And Prince Andrew's daughters, Princess Beatrice and Princess Eugenie, scraped in at number 10.
Who was in between you may ask?
In third place were Aussie pop stars Kylie and Danni Minogue and the Kardashians also made it.
I do like a list and another one caught my eye — the official annual figures for names of babies in the U.K.
Archie has made it into the charts for the first time at number nine, clearly inspired by Harry and Meghan's son.
But George, the name of William and Kate's eldest, is at number two!
Article continues below advertisement