Palace 'Prioritized' Prince William's Reputation Over Prince Harry's, Expert Claims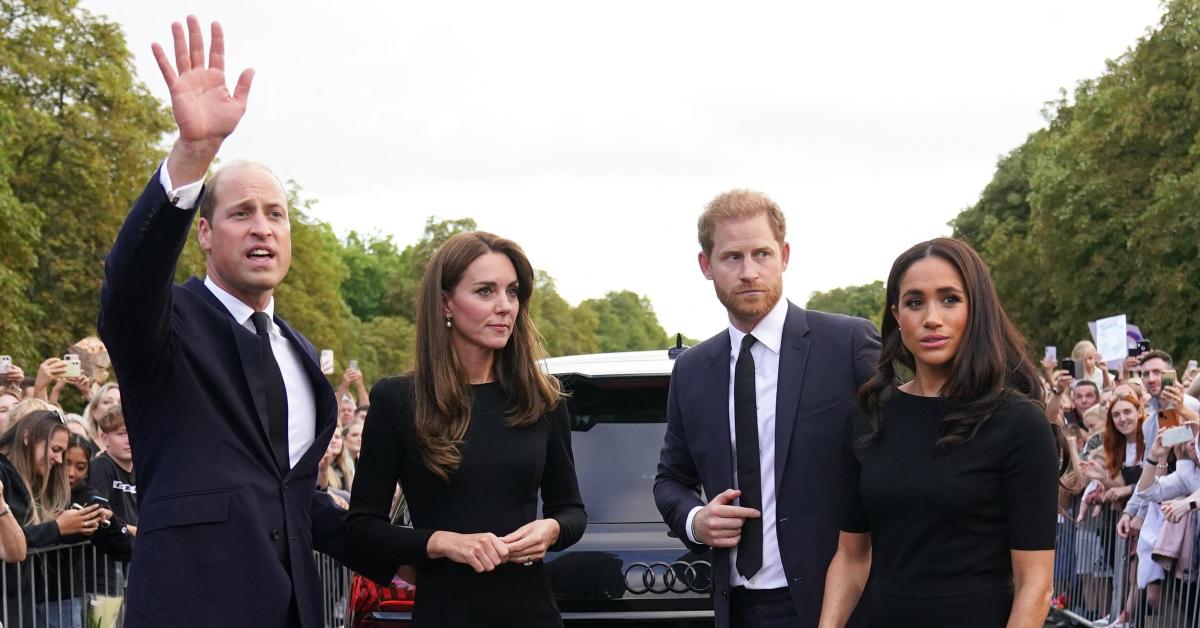 When Prince Harry first started dating Meghan Markle, he apparently couldn't trust his staff.
"I've been told that ever since Harry was a teenager, the palace prioritized Prince William's reputation over Prince Harry's," expert Kinsey Schofield explained. "For instance, there's a story about a paper calling the palace communications team for comment on a negative William story. The palace's strategy was to offer up a negative Harry story to kill the William story from running. I don't know how often this strategy was utilized, but I have heard from a former employee that this happened. Of course, the palace is going to do everything it can to protect the heir."
"The Prince and Princess of Wales are the future and the priority," she continued, referring to William and his wife, Kate Middleton. "While it seems harsh, it's also common sense."
Article continues below advertisement
Prior to Meghan and Harry dating, the latter was pretty relaxed and easy to work with, but things changed down the road.
"I think it's more about Prince Harry growing up with a mom that insisted that her sons be treated equally and then losing that advocate," Schofield pointed out. "Prince Harry was relatively unproblematic in the years leading up to his relationship with Meghan Markle. His bad boy days were behind him, and he had accepted his role as the handsome and silly third wheel to Prince William and his wife on royal engagements."
Article continues below advertisement
"There were some clashes with staff but for the most part, Harry's team was very cheerful and enjoyed working with him," she continued. "The clashes typically involved Prince Harry wanting to pursue the same campaigns that Prince William was passionate about. Prince William was given priority. I think the staff was so taken aback by how assertive Meghan Markle was ... immediately. No honeymoon period there. But behind the scenes, Harry had been venting his frustrations to Meghan and now she was here to steer the ship."
Article continues below advertisement