Meghan Markle Slammed For Wearing A $6,000 Coat While Visiting School Kids In Harlem: 'It Doesn't Make Any Sense,' Expert States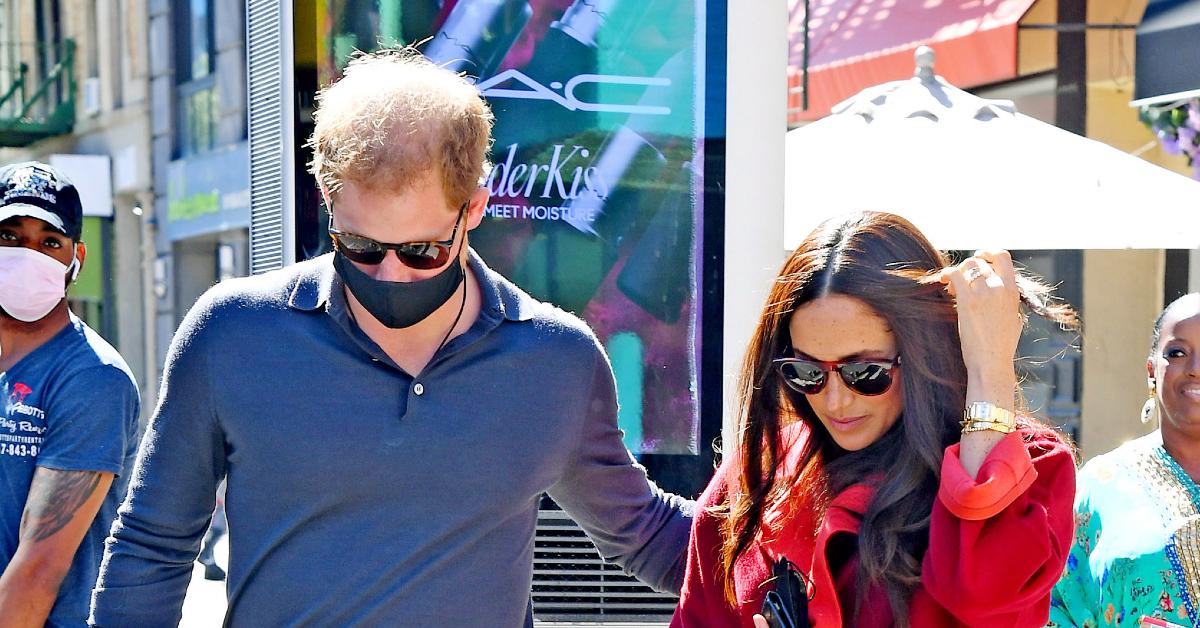 When Markle Markle arrived in Harlem, N.Y., to read her children's book, The Bench, to little kids, it was seen as a sweet gesture. However, the former actress donned a $5,840 Loro Piana cashmere coat when visiting children who may not come from a lot of money.
Article continues below advertisement
"Turning up at an underprivileged school in Harlem, in a couture coat that costs more than the combined incomes of most of those parents at the school," royal expert Katie Nicholl stated. "It doesn't make any sense. It just shows them to not be in touch."
The brunette beauty also wore $1,685 wide-leg pants, in addition to Manolo Blahnik heels.
Article continues below advertisement
Article continues below advertisement
"There were a lot of raised eyebrows in New York, and in Hollywood, too," an insider told Heat magazine. "A lot of people think that Meghan and Harry are trying to position themselves above most of their A-list peers. They seem to want to bask in their old royal status and enjoy all the attention and benefits that go with that, which is a turn-off for a lot of people."
Duncan Larcombe noted that the pair wanted to rub the getaway in the royal family's face.
Article continues below advertisement
"Their stepping-out last week will no doubt be the first of many similar appearances and visits. Harry and Meghan are setting a precedent for their new line of work, and what they have decided they will be," he told Closer magazine. "They essentially did a royal visit, like they used to in the U.K. – just on their own terms and in their own way. So it seems they have quit life in the U.K. to do exactly what they did here over in the States. Their visit to the memorial last week makes them the first two 'royals' – if they can still be considered that – to pay their respects at the 20th anniversary of 9/11."