Prince Harry & Meghan Markle's Daughter's Birthday Party Was 'Very Relaxed & Casual,' Source Dishes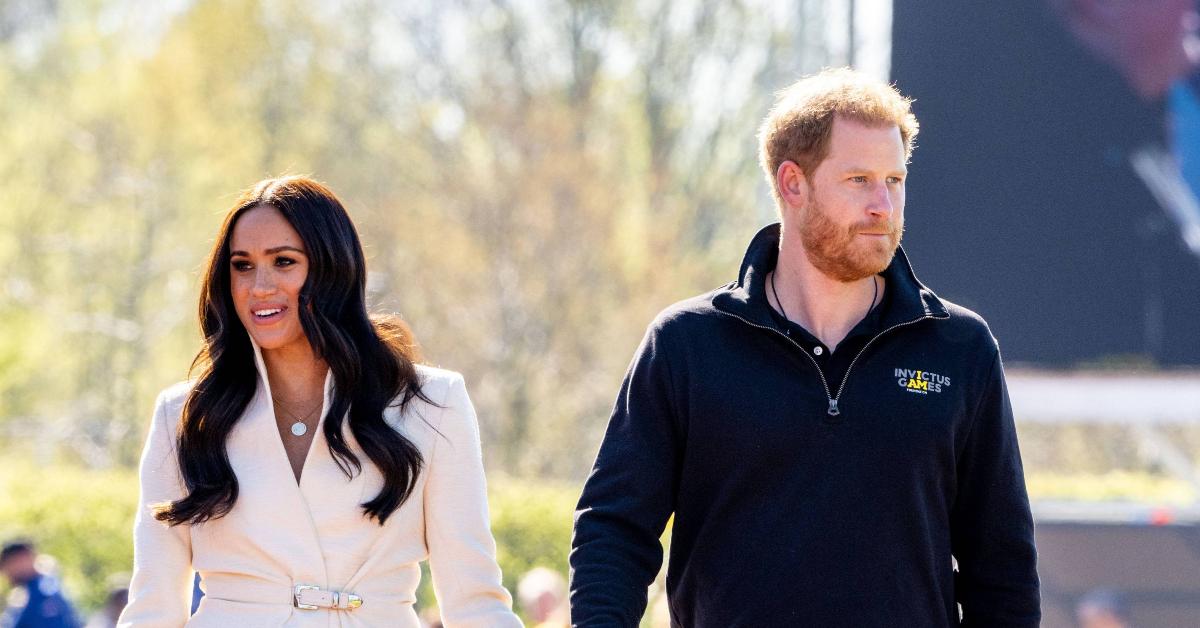 Meghan Markle and Prince Harry hosted a small but intimate first birthday party for their daughter, Lilibet, when they came to the U.K. for the Queen's Platinum Jubilee.
"It was a lovely do and had everything you'd expect from a child's birthday party," a source divulged of the festivities, which took place on the tot's actual birthday, June 4. "But there was no formal entertainment. The idea was for it to be very relaxed and casual, with people free to pop in and out as they wished."
Article continues below advertisement
Prince William and Kate Middleton weren't able to attend, as they were in Wales for a prior commitment, but Zara and Mike Tindall's kids, Mia, 8, Lena, 3, and Lucas, 1, were reportedly invited, as well as Peter Phillips and Autumn Kelly's daughters Savannah, 11, and Isla, 10.
Article continues below advertisement
Additionally, it seems like Lilibet was showered with love — and gifts!
"Her first birthday is such a milestone, there was lots of discussion ahead of time about the presents that she would be given on the day," the source continued. "One idea that proved very popular was a £75 pink Volkswagen Beetle ride-on toy, which had been spotted in Selfridges."
The two flew home one day later, and they later revealed a new photo of their little girl.
According to the duo's spokesperson, the two had a low-key picnic for the tot at Frogmore Cottage. Additionally, Misan Harriman took some gorgeous photos of Lilibet.
"It was such a privilege to celebrate the 1st birthday of Lilibet with my family and hers! Joy and face painting all around ❤️🎂🎉," she captioned the shot.
Article continues below advertisement
In December, the couple released the first photo of their daughter.
"Happy Holidays," the card read. "This year, 2021, we welcomed our daughter, Lilibet, to the world. Archie made us a 'Mama' and a 'Papa', and Lili made us a family. As we look forward to 2022, we have made donations on your behalf to several organizations that honor and protect families – from those being relocated from Afghanistan, to American families in need of paid parental leave."