Meghan Markle & Prince Harry Release First Trailer Of New Netflix Show: 'No One Sees What's Happening Behind Closed Doors'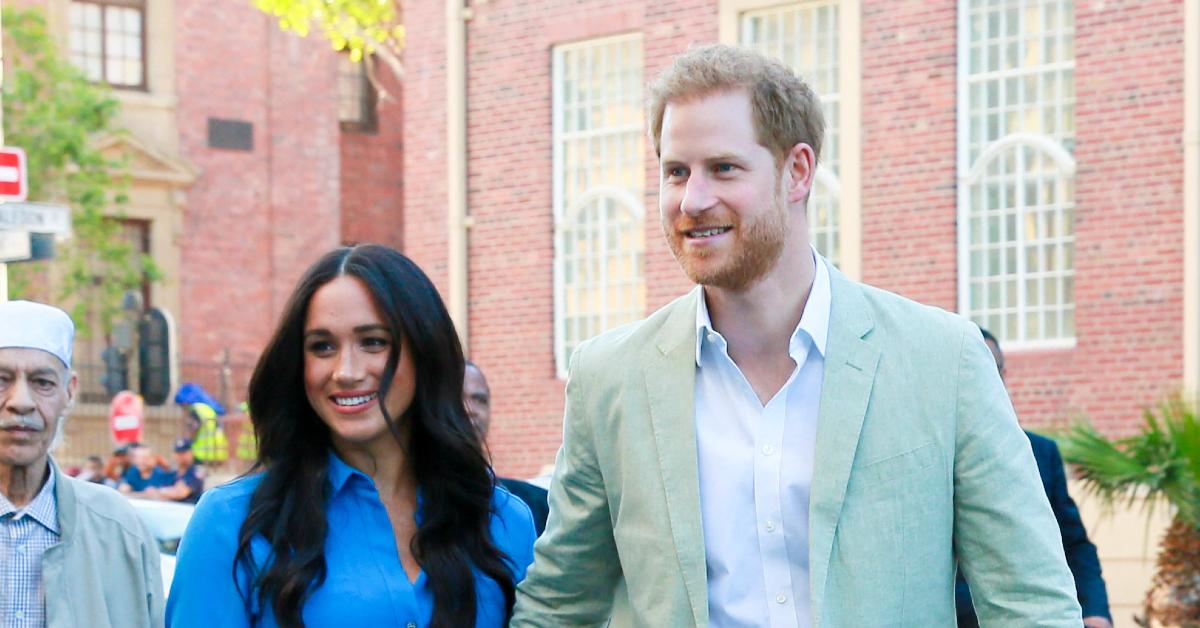 Meghan Markle and Prince Harry's new Netflix documentary, which premieres in December, will show viewers a glimpse inside their personal lives.
On Thursday, December 1, the streamer dropped the trailer, which shows personal footage from their life together, including their 2018 wedding reception, their trip to Africa and more.
There's also photos from when the pair were still part of the royal family, and in one shot, Meghan is seen wiping away tears.
Article continues below advertisement
"Why did you want to make this documentary?" the couple is asked in the clip.
"No one sees what's happening behind closed doors," Harry says. "I had to do everything I could to protect my family."
Meghan adds, "When the stakes are this high, doesn't it make more sense to hear our story from us?"
Article continues below advertisement
The new reality show will "explore the clandestine days of their early courtship and the challenges that led to them feeling forced to step back from their full-time roles in the institution."
"With commentary from friends and family, most of whom have never spoken publicly before about what they witnessed, and historians who discuss the state of the British Commonwealth today and the royal family's relationship with the press, the series does more than illuminate one couple's love story, it paints a picture of our world and how we treat each other," she added.
Meghan previously shared more about the docuseries, which is directed by Liz Garbus.
"It's nice to be able to trust someone with our story — a seasoned director whose work I've long admired — even if it means it may not be the way we would have told it," the podcast host said. "But that's not why we're telling it. We're trusting our story to someone else, and that means it will go through their lens."
Article continues below advertisement
"It's interesting. My husband has never worked in this industry before," she continued. "For me, having worked on Suits, it's so amazing to be around so much creative energy and to see how people work together and share their own points of view. That's been really fun."
Article continues below advertisement