Meghan Markle & Prince Harry 'Are Very Keen To Cling Onto' Their Royal Titles, Expert Claims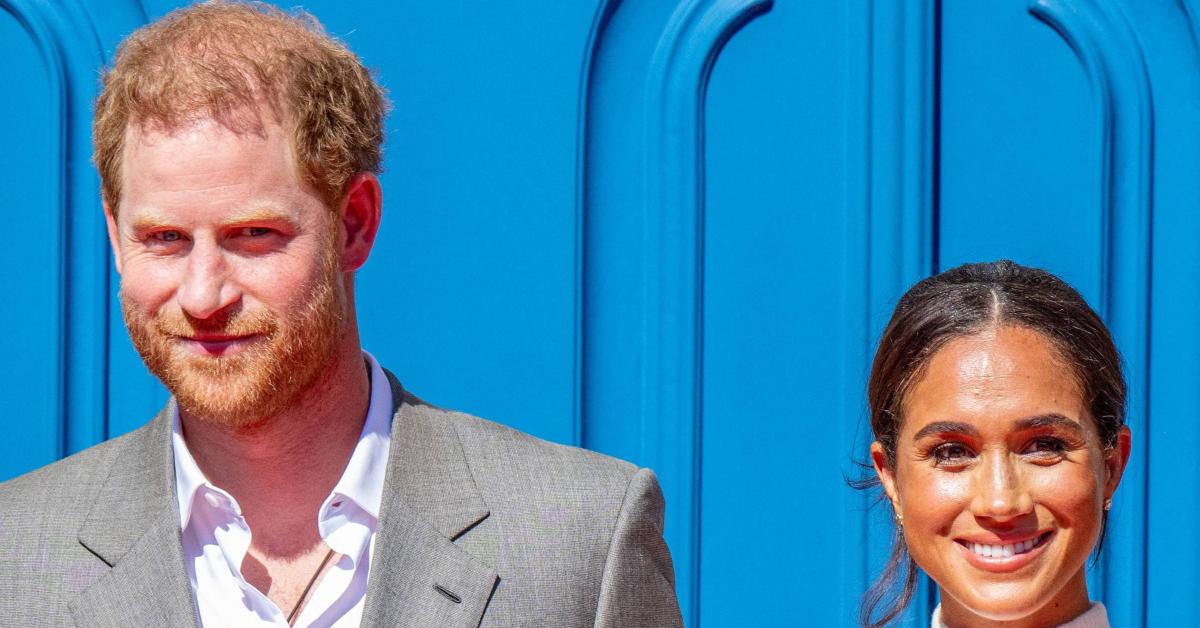 Though Meghan Markle and Prince Harry were quick to leave the royal family, it sounds like they're trying to do everything in their power to keep the benefits that come with the job.
According to expert Neil Sean, the former actress has had a "dramatic change of heart regarding titles."
"Harry and Meghan are very, very keen to cling onto those royal titles. After much deliberation, Meghan decided that the titles would be a good thing, not just for her but for both her children too," Sean noted. "Meghan become very friendly with senior members of the monarchy, predominately Princesses Eugenie and Beatrice. After this, Meghan realized how useful a title can be, particularly when you want to move in the correct circles."
Article continues below advertisement
"That is the reason why they want to clutch hold of titles. It's really down to the fact that after befriending Beatrice and Eugenie, she saw how useful those titles are to them. Their father, Prince Andrew, had to push very hard to make sure his children got those titles," he added.
Article continues below advertisement
However, it will be up to King Charles, and as of late, he doesn't seem pleased that Harry is releasing a memoir and a Netflix docuseries.
"He has made various threats to Meghan and Harry and warned that them if they go ahead they will find themselves ostracized in a way they cannot believe. And so they are worried," author Tom Bower said, adding that Archie and Lilibet may not get titles if the pair "slander the royal family."
Bower said Meghan and Harry have "got to consider their own titles, the Duke and Duchess of Sussex, could be taken away by Charles if they misbehave."
Article continues below advertisement
It seems like the red-headed royal is trying to not make his family upset. "Harry has been working hard to strike a balance that will hopefully minimize the fallout caused by this book," an insider told Us Weekly, noting that the 38-year-old is trying to stay "true to his principles" and keep his publishers "happy at the same time."