Meghan Markle & Prince Harry Will Most Likely Join Prince Charles At His Coronation, Expert Claims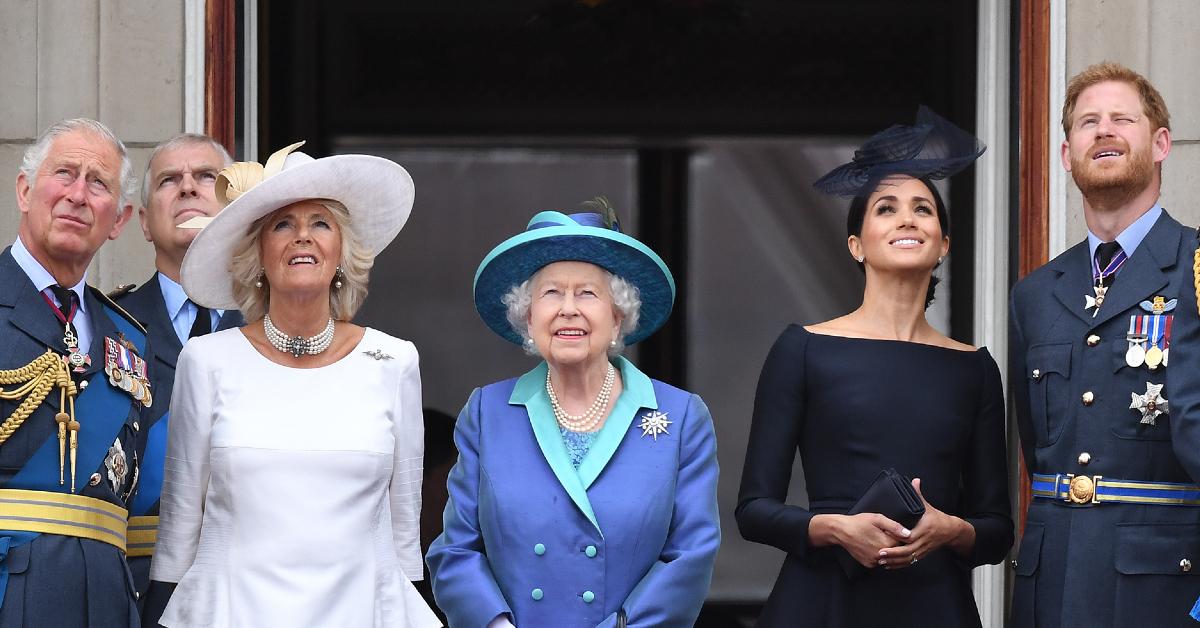 Even though Meghan Markle and Prince Harry don't seem like they are coming to the U.K. anytime soon, they may decide to join the royal family at Prince Charles' coronation one day.
Article continues below advertisement
"Because of that historical moment where you have Charles, William and George, we'll probably see them front and center and their families front and center," commentator Christine Ross said on the "Royally Us" podcast. "I do imagine that Charles will want a larger family group shot of the existing royal family."
"I do think that Harry would be a part of that and Meghan may be as well if she wanted to be," she noted, adding that Prince Andrew, who recently settled his sexual abuse case with Virginia Roberts, would not be included. "I only say that because that's such a public forum for her, and we know that she's maybe hesitant to travel or to put herself in that situation again where the British press can speak about her in that way. So, I don't think it would be so much about family feuds, as kind of indicating the future of the monarchy and also making everybody happy."
Article continues below advertisement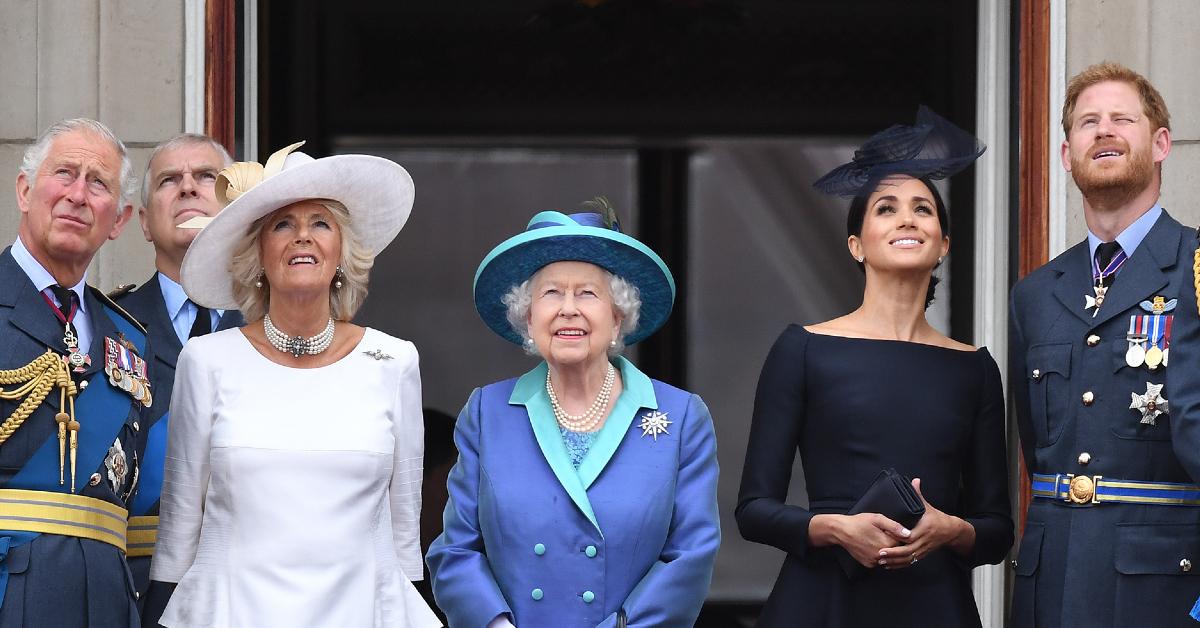 Article continues below advertisement
"It will be a slimmed-down Monarchy on display throughout," a source told the Mail on Sunday. "I wouldn't be surprised to see just Charles and Camilla, Kate and William and their children on the Buckingham Palace balcony afterwards."
Article continues below advertisement
According to the insider, the ceremony will be "shorter, sooner, smaller, less expensive and more representative of different community groups and faiths."
Though Charles isn't King just yet, he already has some plans in mind going forward.
"There's this sense that he wants a slimmed down monarchy to make sure that everybody is doing their bit and [there are] no so-called hangers-on," royal expert Camilla Tominey said. "So, I think this is basically Charles' attempt to basically look like he's inherited his mother's habit for being frugal; turning off light switches and being green, generally being good value for money. Therefore I think there's a sense of trying to make that as smooth as possible and trying to create a monarchy that's fit for the future."