Meghan Markle & Prince Harry 'Are In Self-Promotional Mode Which Puts Them In A Problematic Situation When It Comes To Being Relevant During COP26,' Expert Claims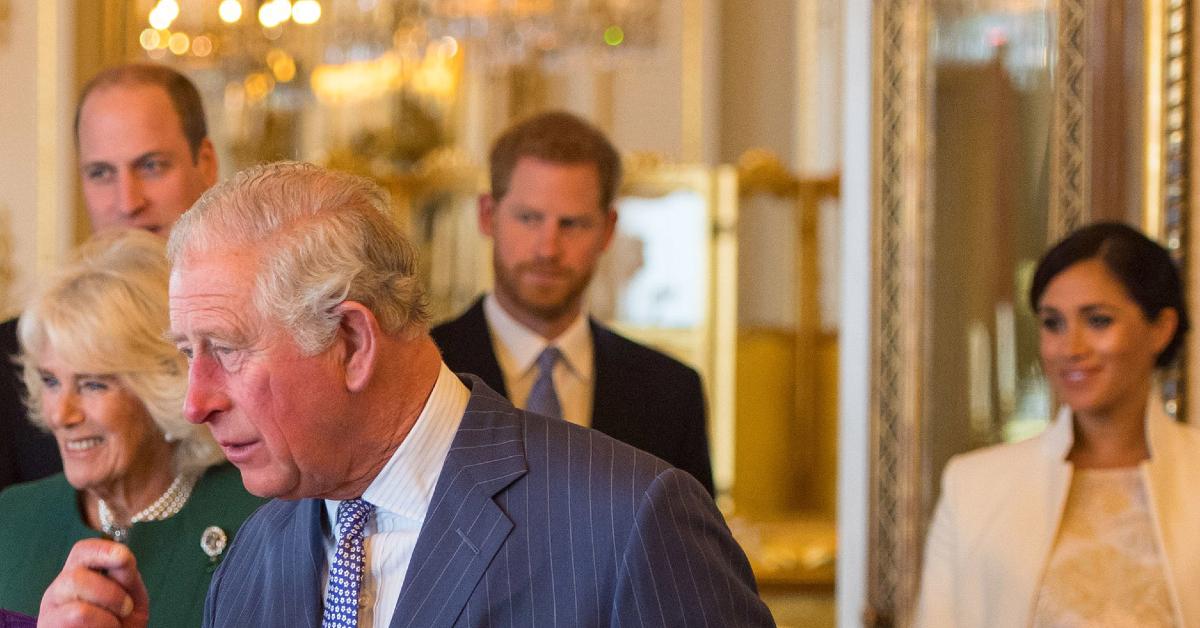 It looks like the royals are outshining Meghan Markle and Prince Harry, as the couple apparently failed to make an impact on others when it comes to climate change.
Article continues below advertisement
"The Duke and Duchess of Sussex are in self-promotional mode which puts them in a problematic situation when it comes to being relevant during COP26," royal expert Camilla Tominey said, adding that the pair are "growing their bank balance," which will make it harder for them to become "global change leaders."
Article continues below advertisement
"The royal family have some good history when it comes to speaking out on the environment, they have a legacy, starting with the Duke of Edinburgh, and the Prince of Wales who covered environmental matters before they were fashionable," she stated.
Meghan, 40, and Harry, 37, have tried to stay in the spotlight ever since they left the royal family in 2020. Since Queen Elizabeth couldn't attend the summit in person, she instead released a speech where she spoke about Prince Charles and Prince William's dedication to saving the planet — but failed to mention the red-headed prince.
Article continues below advertisement
"The impact of the environment on human progress was a subject close to the heart of my dear late husband," she said in the clip, referring to the late Duke, who died in April. "If we fail to cope with this challenge, all the other problems will pale into insignificance. It is a source of great pride to me that the leading role my husband played in encouraging people to protect our fragile planet lives on through the work of our eldest son, Charles, and his eldest son, William. I could not be more proud of them."
That same week, the Sussexes announced a new initiative on their Archewell website.
"As global leaders convene for COP26 to commit to solutions for our climate crisis, all of us at Archewell, led by The Duke and Duchess of Sussex, share our pledge towards a more sustainable future by becoming net zero by 2030," the message read. "Our co-founders, Prince Harry and Meghan, The Duke and Duchess of Sussex, have a long-standing commitment to the planet, both together and prior to their union, with global projects and partnerships dating back over a decade."