Meghan Markle & Prince Harry Donate Diapers Through Their Partnership With Procter & Gamble To Harvest Home — Read The Touching Post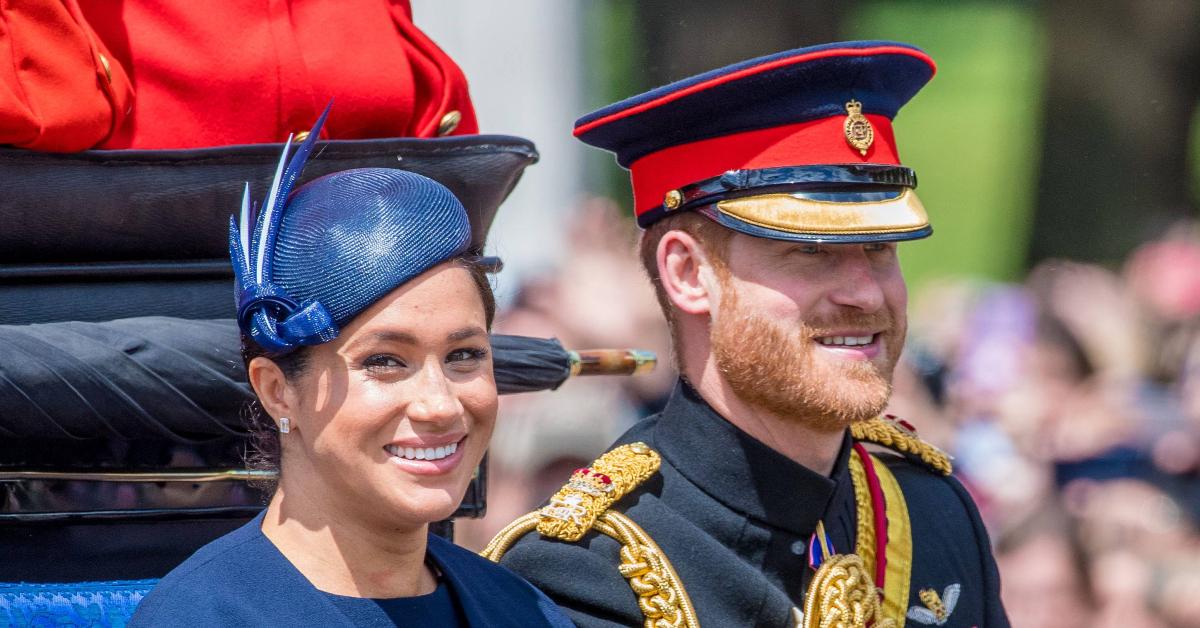 After leaving the royal family last year, Meghan Markle and Prince Harry are still making good on their promise to give back.
Article continues below advertisement
So much so, on Thursday, July 15, it was revealed that the couple donated diapers through their partnership with Proctor & Gamble to Harvest Home, which "transforms the lives of homeless pregnant women and their children by providing housing, support, and programs that equip women to become great mothers," their website states.
Article continues below advertisement
"Pallets and pallets of diapers ...we are so grateful! 🤍," the organization captioned a photo of diapers on Instagram. "These diapers recently arrived at our new Pico-Robertson Home and we could not be more thankful to the Archewell Foundation, the Duke and Duchess of Sussex, and @proctergamble and @pampersus for the incredible donation through their Million Acts of Love Campaign. Thank you helping us ensure that our moms and babies have all they need in our homes!"
Article continues below advertisement
Of course, people loved the pair's sweet gesture. One person wrote, "Oh wow, that's wonderful! 👏🏼👏🏼," while another added, "This is so sweet of Harry and Meghan. Congratulations, I hope your organization continue the good work.❤️❤️❤️."
A third user added, "An amazingly kind gesture from Archewell Foundation and Procter & Gamble."
Article continues below advertisement
This is hardly the first time Meghan, 39, and Harry, 36, have helped out others. In May, their son, Archie, turned two, and instead of getting gifts for him, they asked for COVID-19 vaccines so the world can get back to normal sooner than later.
Article continues below advertisement
"We have been deeply touched over the past two years to feel the warmth and support for our family in honor of Archie's birthday. Many of you donate to charities on his behalf, and mark the occasion by giving back or doing an act of service — all through the goodness of your hearts. You raise funds for those who need it most, and continue to do so organically and selflessly. We remain incredibly grateful," their message began on their Archewell website.
The note continued, "This year, our world continues to be on the path to recovery from COVID-19. Yet too many families are still struggling with the impact of this pandemic. While some places are on the verge of healing, in so many parts of the world, communities continue to suffer. As of today, around 80 percent of the nearly one billion COVID-19 vaccine shots that have been given were administered in wealthier countries. While we may feel that normalcy is around the corner, we remind ourselves that in much of the world, and especially in developing countries, vaccine distribution has effectively yet to start."
They concluded, "And with that intention, we are inviting you to contribute whatever you can — if you have the means to do so — to bring vaccines to families in the world's most vulnerable places. We cannot think of a more resonant way to honor our son's birthday. If we all show up, with compassion for those we both know and don't know, we can have a profound impact. Even a small contribution can have a ripple effect. Together, we can uplift, protect, and care for one another."