Meghan Markle & Prince Harry Didn't Want Archie To Take Earl Of Dumbarton Title As He Would Have Been Mocked At School, Expert Claims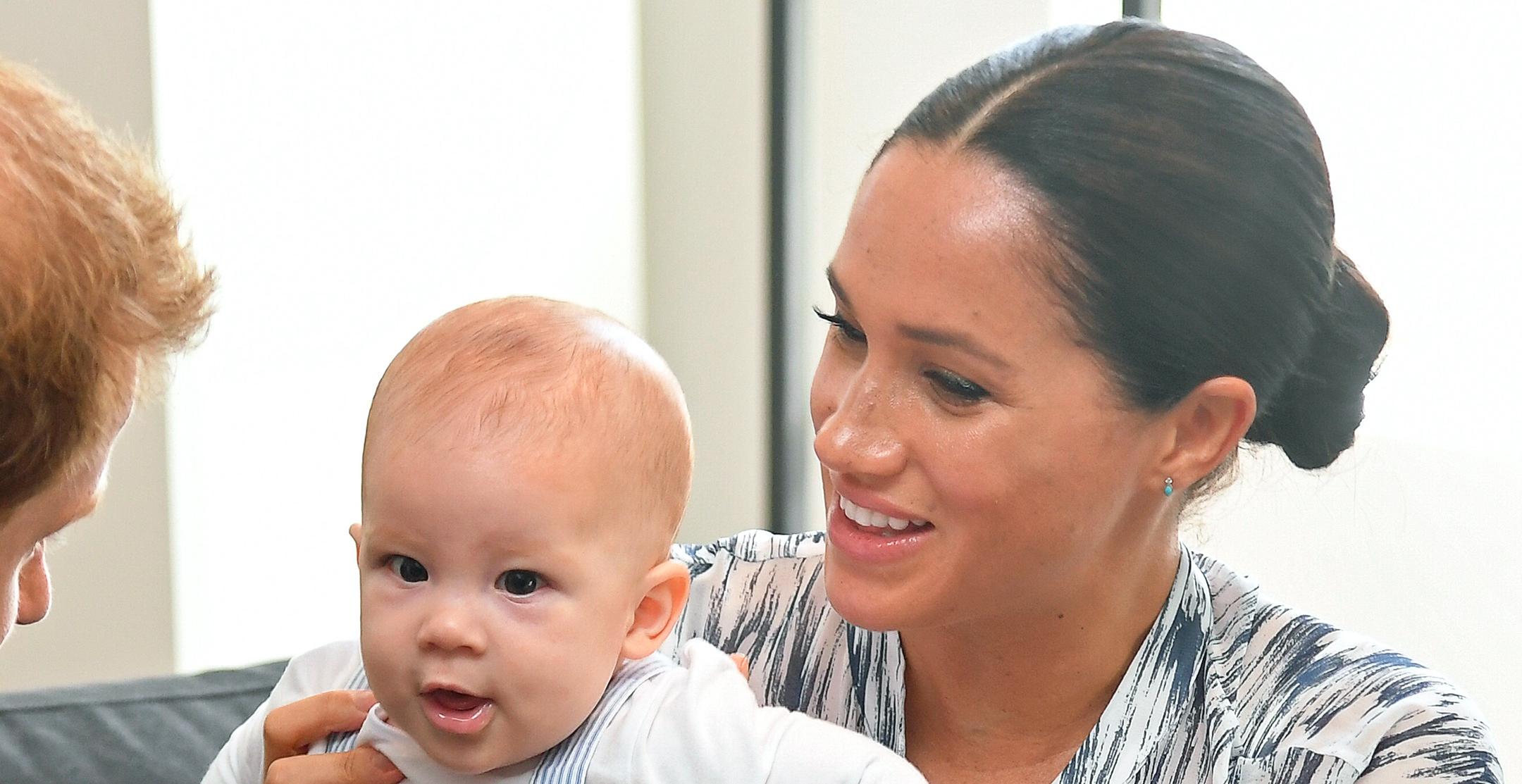 Meghan Markle and Prince Harry have made it clear they want their children, Archie and Lilibet, to not have royal titles. Now, royal biographer Andrew Morton reveals why the couple rejected their son having the title of the Earl of Dumbarton.
Article continues below advertisement
"[Archie] could have taken the title [of] the Earl of Dumbarton, which is an honorary title, but [Harry and Meghan] decided against that because they felt that the word 'dumb' in the word 'Dumbarton' would have been used as mockery when Archie went to school," he told Us Weekly.
"And again, it shows you their sensitivity to image," he continued. "Which is something, you know, somebody was saying to me [that] the other day that they contacted team Sussex and the first question [the Sussexes] asked was 'What pictures are you using?' And that person thought, 'That's everything you need to know about the Sussexes.'"
Article continues below advertisement
During a sit-down interview with Oprah Winfrey, which aired in March, the former actress, 40, and Harry, 37, claimed someone in the royal family was "concerned" over their tot's skin color, and therefore, they didn't want him to be a prince one day.
Article continues below advertisement
"All the grandeur around this stuff is not really important to me," she said at the time. "But in those months when I was pregnant, all around same time: we have in tandem he won't be given security, a title and also concerns and conversations about how dark his skin might be when he's born."
However, when Prince Charles takes over as king one day, he can then give Archie the title. "Under royal protocol established by King George V, only those in the direct line of succession to the throne get the titles [of] prince or princess," a source said of the arrangements.
Article continues below advertisement
As The Royal Observer previously reported, the two were against the title from the start.
"They didn't like the idea of Archie being called the Earl of Dumbarton because it began with the word 'dumb' [and] they were worried about how that might look," an insider told The Telegraph.
"It wasn't just Meghan who pointed out the potential pitfalls, it also bothered Harry," another insider said.