Meghan Markle & Kate Middleton Will Likely Be 'Pitted Against Each Other' In Netflix Docuseries, Source Claims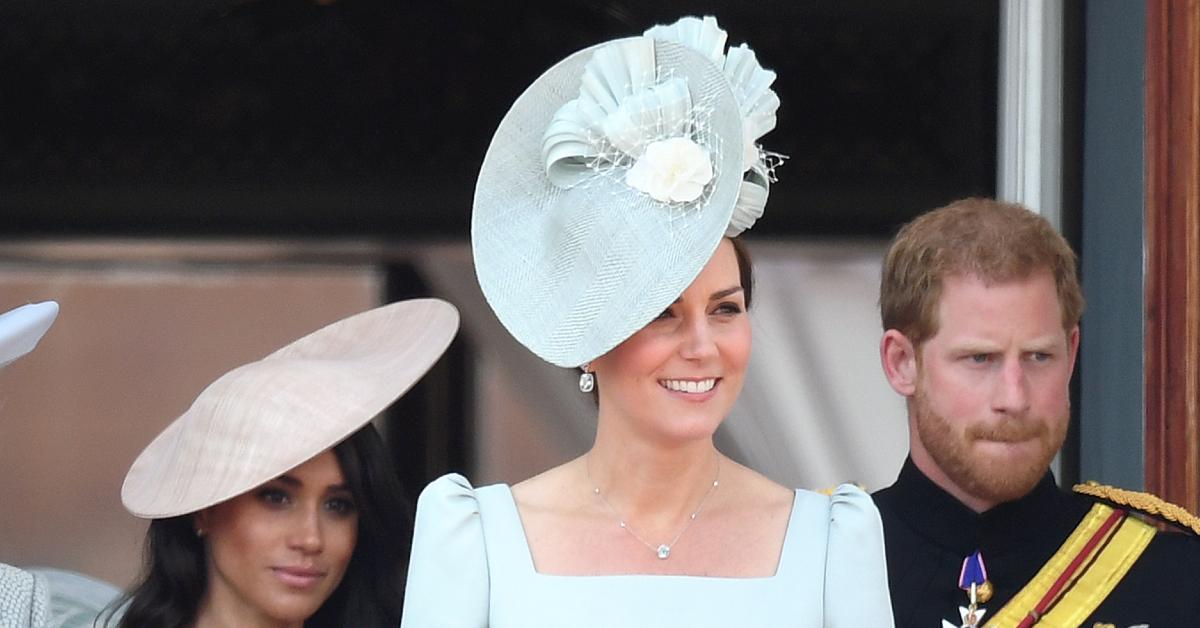 It looks like Kate Middleton and Meghan Markle won't be making amends anytime soon, as a source claimed Netflix's new docuseries, Harry & Meghan, will "pit" Kate "against" Meghan.
Article continues below advertisement
Meghan, 41, and Kate, 40, "are expected to be placed side-by-side in the six-part documentary" as a way to show that Meghan and Harry had "no choice but to leave royal life."
"People are now acting like the princess has never had any bad press. That, and the idea that Meghan wasn't defended, is simply not true," one source told The Telegraph, while another added, "Here we go again."
Article continues below advertisement
Meghan and Kate's relationship took a wrong turn when the former claimed her sister-in-law made her cry prior to her wedding in 2018.
"The reverse happened, and I don't say that to be disparaging to anyone because it was a really hard week of the wedding and she was upset about something but she owned it — she brought me flowers, she apologized, a note apologizing – she did what I would do if I knew I hurt someone," Meghan told Oprah Winfrey after she asked if she made Kate cry. "What was shocking – six, seven months after our wedding that the reverse of that would be out in the world. I would have never wanted that to come out about her, ever, even though it had happened. I protected that from ever coming out in the world."
Article continues below advertisement
She added, "There wasn't a confrontation, I don't think it's fair to her to get into the details of that because she apologized and I have forgiven her. What was hard to get over was being blamed for something that not only I didn't do, that happened to me, and the people who were part of our wedding going to our comms. team and saying this didn't happen."
Article continues below advertisement
"Their explosive interview with Oprah will never be forgotten. Neither will the words from the Buckingham Palace statement on behalf of the Queen 'Recollections may vary.' Harry's public criticism of his father. His insistence on prioritizing his own mental health over everything. His persistence on declaring the royal world into which he was born is 'toxic' does not endear the Duke and Duchess of Sussex to the royal family," expert Ingrid Seward noted.
Article continues below advertisement