Meghan Markle Is The 'Driving Force Behind The Brand She & Harry Are Building Together,' Expert Says: 'The Meghan Show'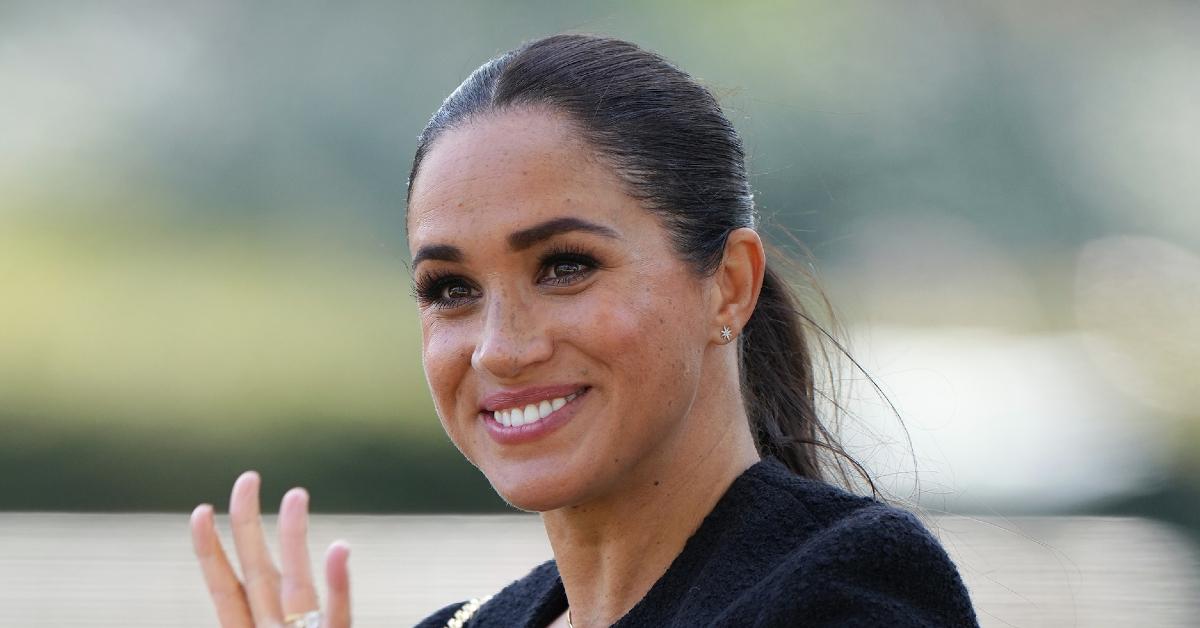 Now that Meghan Markle and Prince Harry are no longer working royals, it seems like the former is trying everything in her power to stay relevant after she and her husband fled the U.K.
"From the looks of things, Meghan seems to be the driving force between the brand that she and Harry are building together," expert Duncan Larcombe told Fox News Digital. "While she's on the Zooms and being filmed and recorded doing important things, Harry's either juggling outside, feeding the chickens or riding on an open-top bus with James Corden. This is very much the Meghan show we're watching play out."
Article continues below advertisement
"Harry has done some important things, and he [got] a lot of publicity when he did the Invictus Games earlier this year for wounded servicemen," Larcombe added. "But if he reduces himself to sitting in the shadows as he did on stage in Manchester when Meghan gave her speech, then you know, it's going to be the Meghan show, and it's really not going to be much about Harry anymore. Apart from the fact she has to kind of drag him out once in a while just to show that she's still part of the British royal family by marriage."
Article continues below advertisement
Since starting over in the U.S., the former actress, 41, has been focusing on several projects, including her podcast, "Archetypes."
"Meghan seems to operate on a slightly different sphere and the way that she positions herself," the author noted. "What we're seeing is Meghan building a brand, very carefully, very precisely, and extremely well. Meghan is doing very, very well. Her podcast is proving to be popular with listeners. And the likes of Variety clearly feel that Meghan sells. And, as long as that continues, then life on planet Meghan is fantastic."
However, Larcombe wouldn't be surprised if King Charles was aware of everything Meghan is saying.
"[King] Charles' modus operandi has been to pretty much try and ignore any stuff that's written and said about him," he said. "But, on Meghan, I would be very, very surprised if he weren't being made aware of every kind of keynote interview and commercial stuff because they have to. It's the royal family brand. It is a fact Meghan is trading on the brand that King Charles is now very much in charge of. So yes, he will be watching, it will be far more in a business sense. He won't want her to be saying things that could be damaging to the reputations of the royal family and, in particular, things that, in his opinion, are utterly untrue and unfair.
"But it's not because he wants to go and cry and feel sad, and he'll go and dig in the garden to make himself feel better," Larcombe continued. "It's a practical thing. The business of family has to be protected, and there is only so much the new king will tolerate of Meghan cashing in. It's good to see perhaps that she's reining back on what was beginning to look like an attack again, another offensive, in the wake of the Queen's death."
Article continues below advertisement