Meghan Markle Is Seen As 'A Divisive Figure' By The Royal Family, Expert Says: 'She's More Like A Minefield That Keeps Going Off'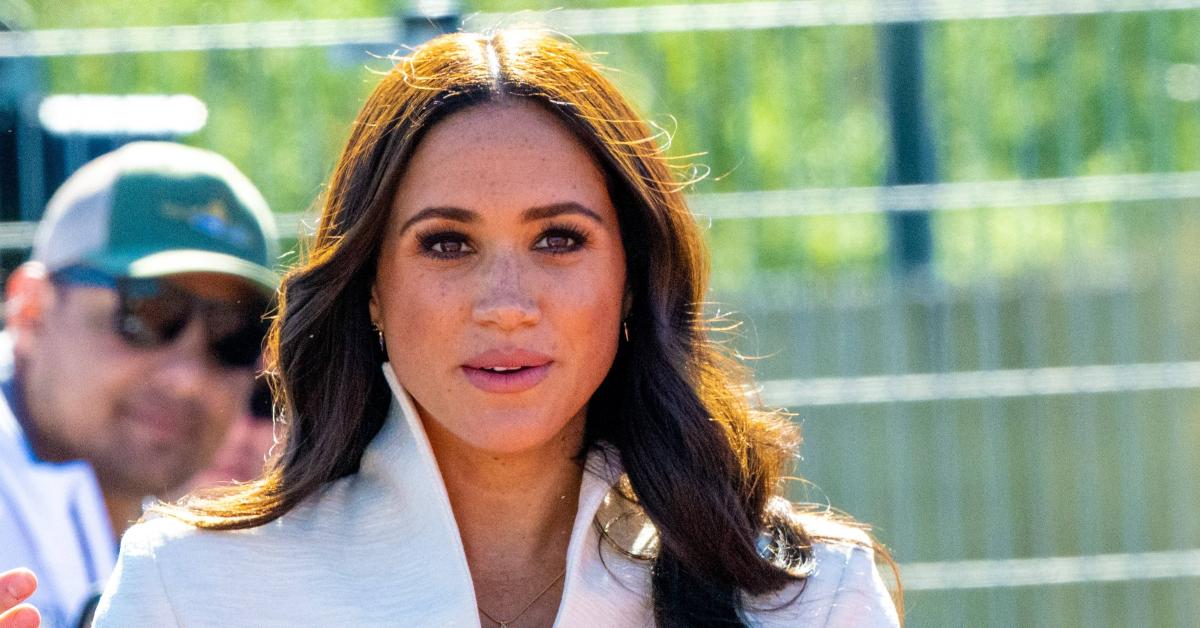 Though Meghan Markle and Prince Harry have been together for a long time, it seems like she will never win over the royal family's approval.
"If you look at the commercialization Meghan has embarked on, yes, she's done very well. She's absolutely up there now, almost with Beyoncé … certainly in her own mind. She's achieved that. No one's got a problem with that," expert Duncan Larcombe told Fox News Digital. "But the reality is, she's made a lot of enemies out of people that just feel second, to see Meghan as part of her new commercial brand, to be portraying herself as the victim when they themselves feel like they were treated unfairly by her."
"I think the royal family would take a ticking time bomb because I think she's more like a minefield that keeps going off," he continued. "If it's not one thing, it's another. It creates this sort of frenzy around Meghan because she's got a kind of 'love her or loathe her' character. Others might say she's such a divisive character. And we only have to look at her family. You know, she doesn't speak to her father, and her sister seems to absolutely loathe her. I think that Meghan's a divisive figure."
Article continues below advertisement
Larcombe believes that Prince Harry didn't prep Meghan enough for all of the criticism she would endure.
"Harry clearly never really wanted to admit to her what was actually going to be involved with the royal family. I covered William and Kate's relationship almost from the start. And for the first seven years of their relationship, if you rang the palace to ask something about Kate Middleton, they would say we don't talk about her when she's a private individual," he said.
"But she had years to adjust to the attention, and I think Meghan basically didn't ever get straight in her mind the difference between being on the red carpet as a celebrity and the red carpet as a royal, and she just didn't understand the incredibly important distinction. I don't know that she was guided, and I don't think the royal family really knew what they've got when Meghan showed up," he added.
Article continues below advertisement
While sitting down with Oprah Winfrey in 2021, Meghan admitted all of the backlash got to her, and she even contemplated taking her own life.
"I just didn't see a solution, I don't understand how all of this is being churned out – again, I wasn't seeing it, but it's worse when you see it through your mom, friends," she said at the time. "It was all happening because I was breathing. Look, I was really ashamed to say it at the time and ashamed to have to admit to [Prince] Harry especially because I know how much loss he's suffered, but I knew that if I didn't say it, that I would do it and I just didn't – I didn't want to be alive anymore."
Article continues below advertisement