Meghan Markle Reveals Advice She Got From 'Very Influential & Inspiring Woman' Prior To Her 2018 Wedding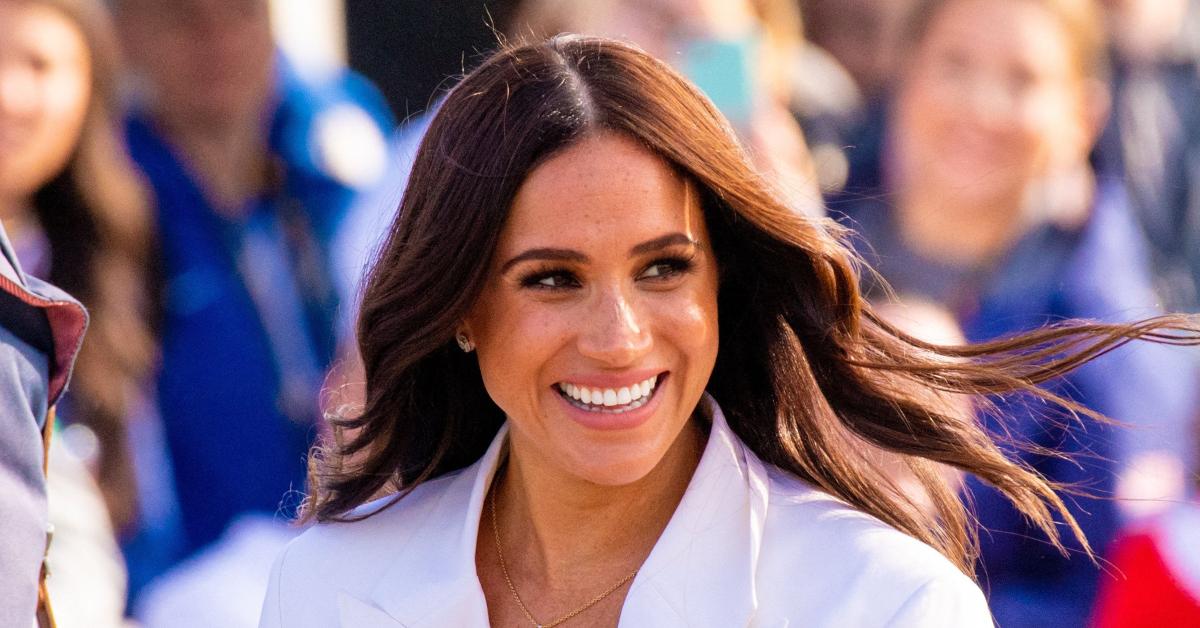 Meghan Markle is sharing some wise words she received prior to her 2018 wedding to Prince Harry.
Before she walked down the aisle, the Duchess, 41, spoke with "a very, very influential and inspiring woman, who for her own privacy I won't share who it was with you," she said in the latest episode of her podcast, "Archetypes."
"She said to me, I know that your life is changing, but please don't give up your activism. Don't give up because it means so much to women and girls," she noted. "And I kept doing the work for women and girls because it matters, yes. But also because she encouraged me to do so. And the collective voice of all of us telling each other that matters is perhaps the point. There's safety in numbers. But there's also strength in numbers."
Article continues below advertisement
It's no surprise Meghan is passionate about women's rights, as she previously spoke out at the Royal Foundation Forum alongside Prince William and Kate Middleton.
"I hear a lot of people speaking about girls' empowerment and women's empowerment — you will hear people saying they are helping women find their voices," she said at the time. "I fundamentally disagree with that because women don't need to find their voices, they need to be empowered to use it and people need to be urged to listen."
Article continues below advertisement
As The Royal Observer previously reported, Meghan hopes to be a good influence on her children, especially her daughter, Lilibet.
"I first just had Archie, now I'm a mom of a daughter," she stated. "And whether I thought it was going to happen or not, it did. I see the world differently through how she is going to see the world and how she is going to look at certain women as role models. And when I look at a lot of the women that I'm speaking to on this show, you included, I want her to understand that it is not just a box you have to fit into, but you get to be a full fledged, interesting, curious, kind, strong, all the things, human being. But you also get to be a woman with a voice."