'It Is What The Sussexes Have Wanted': Meghan Markle's Tell-All Interview With Oprah Winfrey 'Has Been Two Years In The Making,' Insider Claims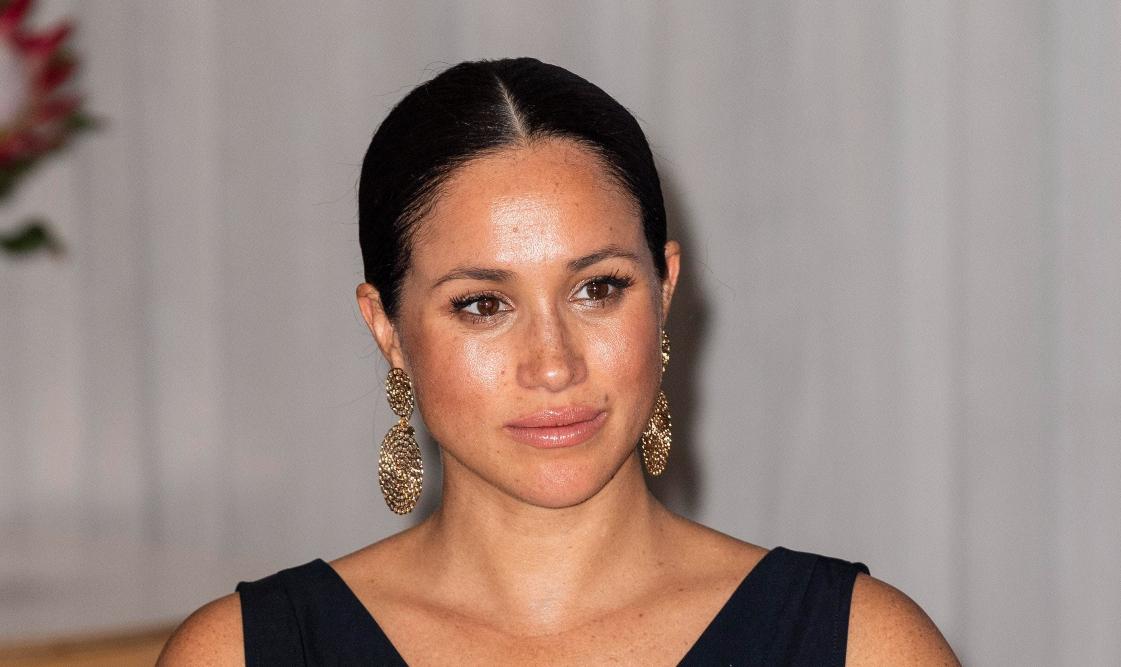 Was Meghan Markle's plan to always chat with Oprah Winfrey on television?
According to the Daily Mail, the Duchess of Sussex wanted to sit down with Winfrey or Gayle King after she gave birth to her son, Archie, in 2019. However, the royal family turned down the request, saying "it would alienate the U.K. press," a source claimed.
Article continues below advertisement
The insider claimed Meghan, 39, was attempted to "manage their own public image away from select U.K. media" and told staff their motto was "our lives, our way."
"It was seen as a huge stride away from the usual methodology of Royal PR. It caused friction with the Sussexes, and a feeling that this was forbidden," the palace source said. "They were emphatically told she could not conduct her own lengthy interviews with U.S. media friends after Archie's birth."
The insider continued: "That led to tension with courtiers as the pair wanted to tell their stories about philanthropic and personal matters. Certainly from their side there was an element of feeling handcuffed and not having full ownership of their image."
According to the source, the couple felt comfortable speaking with Winfrey or King since they "have been supportive publicly of Meghan and Harry, since they dated. So for the Sussexes their friends felt like a safe place."
Article continues below advertisement
Ultimately, King was not able to score the sit-down in 2019, but she and Winfrey — who are best friends — kept discussing "about when they would do that interview," the source said.
"This interview has been two years in the making with either Gayle or Oprah asking the questions. In reality it is the two of them prepping for the in-depth conversation," the source claimed. "It is what the Sussexes have wanted for a long time — to present 'our lives, our way.'"
Article continues below advertisement
Even though the pair — who recently revealed they are no longer working members of the royal family — had to wait a few years to talk about what they went through, it was most likely for the best.
"Had the Sussexes sat down with Gayle then, it would have prompted a war behind closed doors," the source said. "Senior Palace courtiers felt a move would prompt a backlash from major U.K. broadcasters, including the BBC."
"Buckingham Palace has always stood firm that no matter the severity of news or issues cutting off media outlets was never an option. The monarchy's famous motto 'Never complain. Never explain' stands firm," the insider shared. "It led to frustration and angst between the Sussexes' team and other royals' handlers."
Now that Meghan and Harry "are separated from royal duties, the Sussexes have full ownership of who they speak to and what they discuss," the source said. "The Oprah and Gayle experiment is the start of their sole ownership of their media representation."
Article continues below advertisement
The duo will not hold back while speaking with Winfrey, and King even boasted that the public will be very pleased with how everything panned out.
"Harry and Meghan are talking to Oprah. It's their first major broadcast since giving up their senior royal duties," King said on Good Morning America. "I've heard from reliable sources – this is Oprah talking – that it's the best interview she's ever done. So I'm curious. I think that's saying something!"