'It Has Been Unbelievably Tough': Prince Harry Doesn't Hold Back In New Interview With Oprah Winfrey — Watch The Explosive Sneak Peek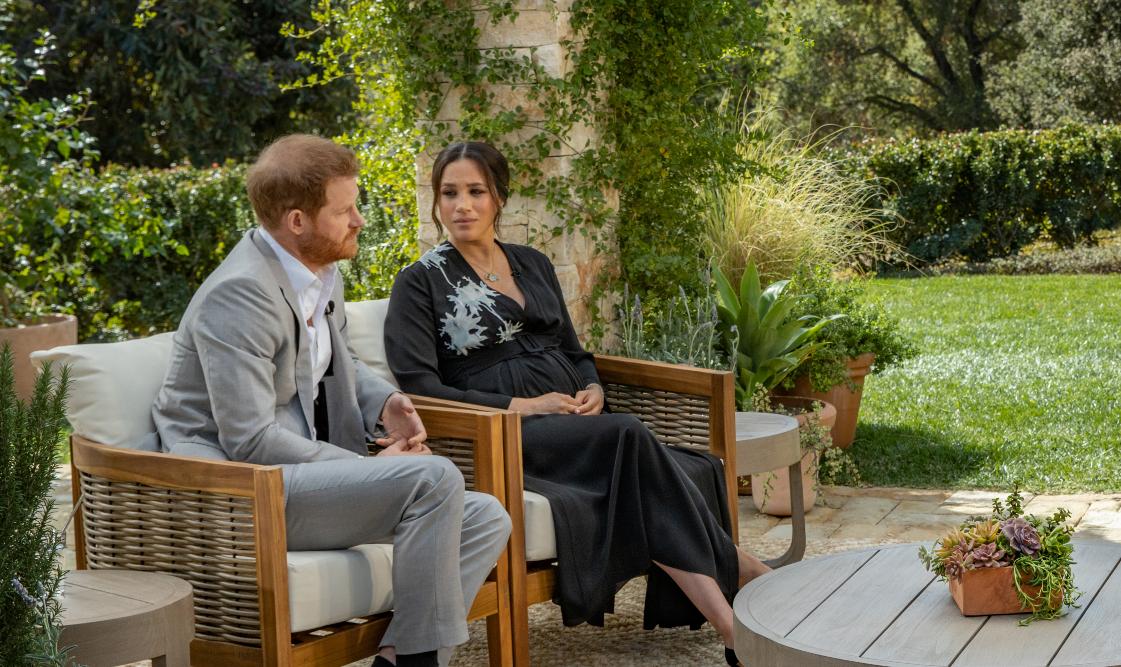 An interview to remember. On Sunday, February 28, two new promos for Prince Harry and Meghan Markle's explosive interview with Oprah Winfrey aired, and the couple are opening up like never before.
In the first teaser, Winfrey says to Meghan: "Were you silent or were you silenced?"
"I just want to make it clear to everybody, there is no subject that is off-limits," Winfrey adds.
Article continues below advertisement
"Almost unsurvivable sounds like there was almost a breaking point," the host points out.
"My biggest concern was history repeating itself," Prince Harry says.
"You've said some pretty shocking things here," Winfrey concludes.
In another teaser, the red-headed prince, 36, speaks about his late mother, Princess Diana, and how her life was under a microscope. "I'm really relieved and happy to be sitting here, talking to you with my wife by my side because I can't begin to imagine what it must have been for her going through this process by herself all these years ago," he says. "Because it's been unbelievably tough for the two of us, but at least we have each other."
Article continues below advertisement
The pair — who are no longer working members of the royal family — will cover a lot of topics while chatting with Winfrey.
Winfrey "will speak with Meghan, The Duchess of Sussex, in a wide-ranging interview, covering everything from stepping into life as a Royal, marriage, motherhood, philanthropic work to how she is handling life under intense public pressure," the CBS press release states.
Article continues below advertisement
Royal expert Katie Nicholl claimed "the couple really want this to be an interview in which they can sit down and tell their side of the story."
"Up until now we've heard versions of their story through the voices and re-telling of other people," she told Entertainment Tonight. "This is their first opportunity to sit down and talk about the past year in their own words."
The interview is set to air on Sunday, March 7, at 8 p.m. ET.