Thai King Back In Exile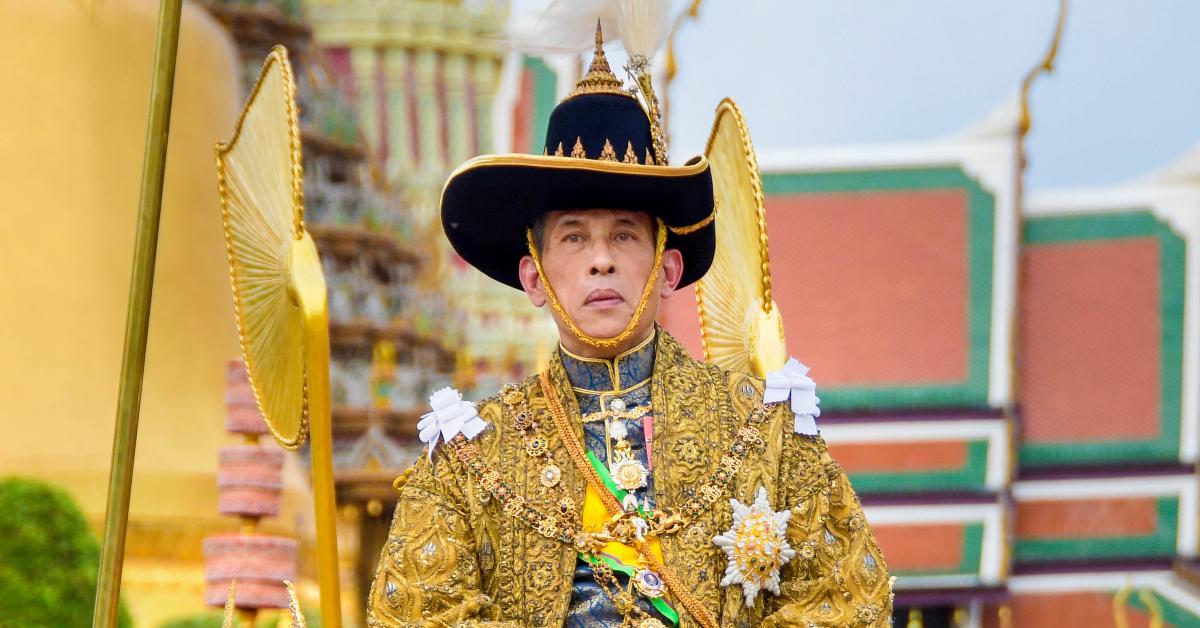 The King of Thailand, Maha Vajiralongkorn, has returned to self-imposed exile in Germany, occupying the entire floor of a luxury hotel with 250 staff and a pack of 30 poodles!
Article continues below advertisement
German media managed to photograph the 69-year-old King at a five-star hotel at Munich airport, where he and his entourage had to serve quarantine.
He was seen by the swimming pool in a brown tracksuit and security guards called the police in an effort to get the snaps destroyed, but the photographer stood his ground.
Article continues below advertisement
The King has spent much of the last 15 years in Bavaria, mainly in the Grand Hotel Sonnenbichl in the Alpine resort of Garmisch-Partenkirchen.
He returned to Bangkok in October last year after a mass movement of students demanded reform of the monarchy, criticism of which can be punished by years in prison.
A group of activists called for the removal of the King's legal immunity, a reform of royal finances and an investigation into the deaths and disappearance of critics of the monarchy.
But recentl, the constitutional court ruled that such calls for reform were part of a treasonous plot to overthrow the King.
Article continues below advertisement
Unlike his father, who was widely respected until his death five years ago, the King is feared and disliked by many Thais.
Said to be the richest monarch in the world with a fortune of $30 billion, his hedonistic lifestyle and long absences abroad have not endeared him to the people.
Many believe he loves his dogs — including one poodle called Fufu named after an air chief marshal in the Royal Thai air force — more than his subjects!