King Charles and Queen Camilla 'Win Big' at Royal Ascot: Photos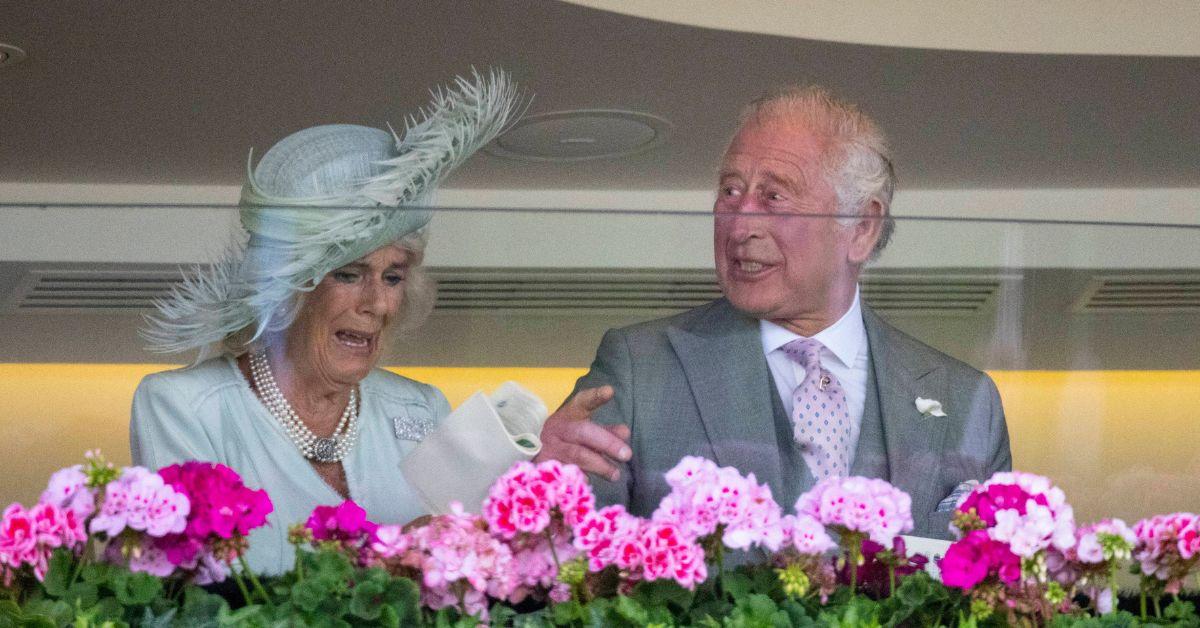 King Charles III and Queen Camilla were all smiles on day 3 of Royal Ascot thanks to winning big at the annual horse race.
The monarch and consort's horse, Desert Hero, ridden by jockey Tom Marquand, won the King George V Stakes prize, which the beaming King and Queen collected from HRH The Duke of Kent.
Article continues below advertisement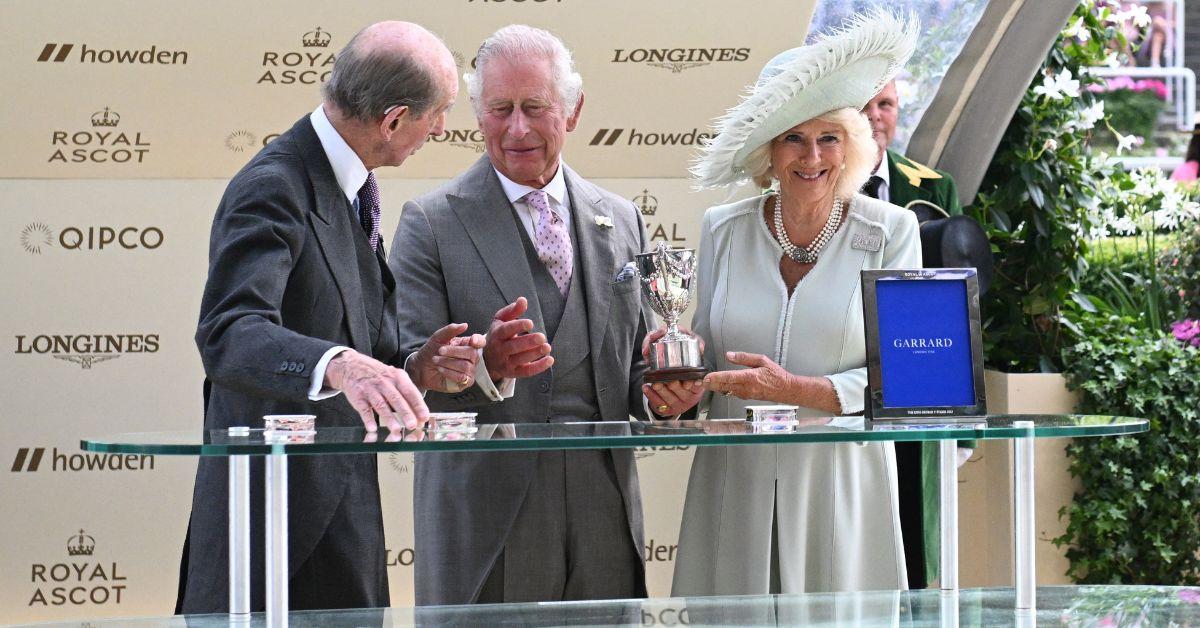 It is the first time Charles III and Queen Camilla have led the summer season mainstay of the royal calendar, which has been a popular royal event since the reign of Queen Anne in the early 1700s. The race has been known as "royal week" since the reign of King George V in 1911, whose trophy the King and Queen won.
Day 3 of Royal Ascot found Anne, Princess Royal, her husband, Vice Admiral Sir Timothy Laurence and the late Princess Margaret's two children accompanying the King and Queen.
The third outing of the week-long competition is known as both Gold Cup Day and Ladies Day, which saw the King sport a pink tie in honor of the distinction.
Article continues below advertisement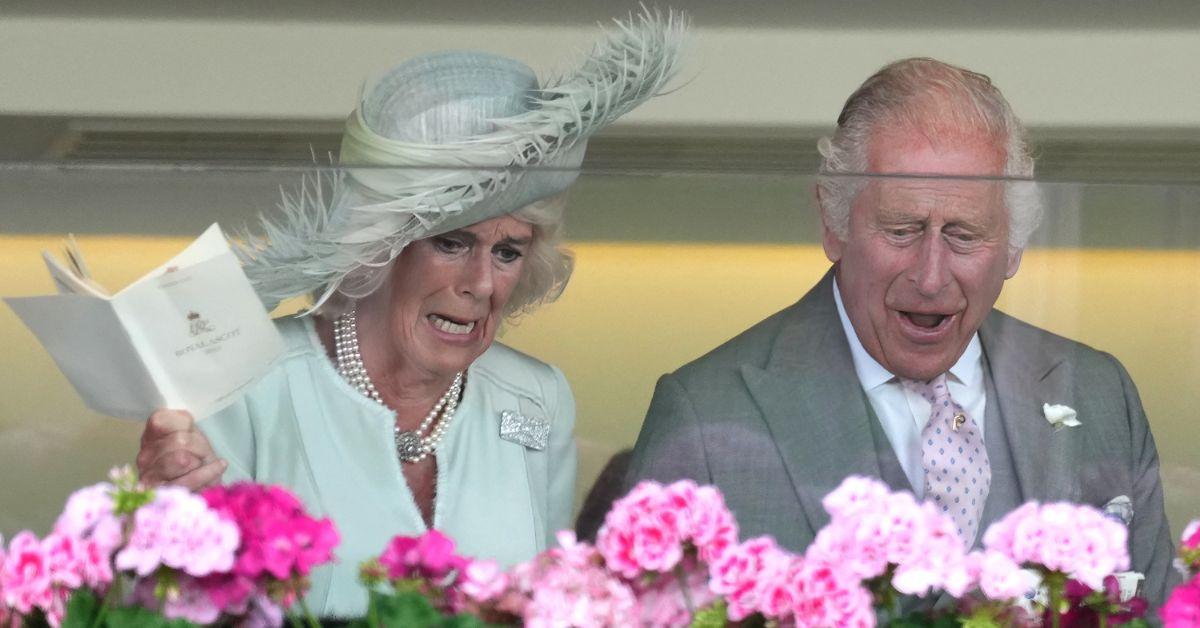 Once the regal pair's horse and jockey emerged victorious, Charles and Camilla both showed their excitement by pointing down at Marquand in a festive display of jubilation. The King and Queen's behavior reminded many of the late Queen Elizabeth II, who was said to have found Ascot to be one of her favorites of all royal ceremonies. The monarch barely missed a single staging of the event in her 70 plus year reign.
After the win, Princess Anne's daughter, Zara Tindall, told an outlet, "To think how proud our grandmother, the Queen, would have been, but to have a winner for Charles and Camilla and keep the dream alive was incredible."
Ascot is one of many summer royal traditions that were preceded by Buckingham Palace garden parties, Trooping the Colour and the Order of the Garter service. In July, the King and Queen are expected to make an annual one-week stay at the Palace of Holyrood House in Edinburgh, Scotland. Their first stay at the palace as monarch and consort will also include a one-time Scottish coronation service to present the King of Scots with the nation's Crown Jewels.
At some point in the season, Charles III and Queen Camilla are expected to vacation at Balmoral Castle, which will continue his mother's long tradition of taking summer holidays at the elusive estate in the Highlands. Elizabeth II typically spent late July-early October within the castle's walls and grounds.
Article continues below advertisement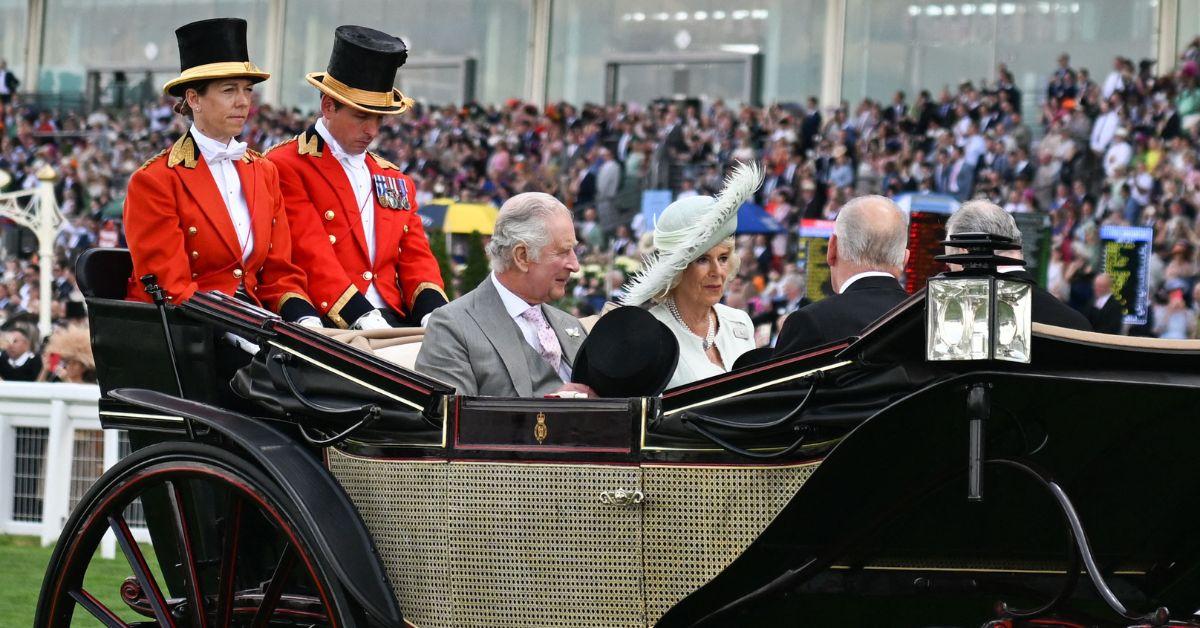 People reported on the King and Queen's Ascot win.