King Charles and Queen Camilla Party With Mick Jagger Amid Palace of Versailles Opulence: Photos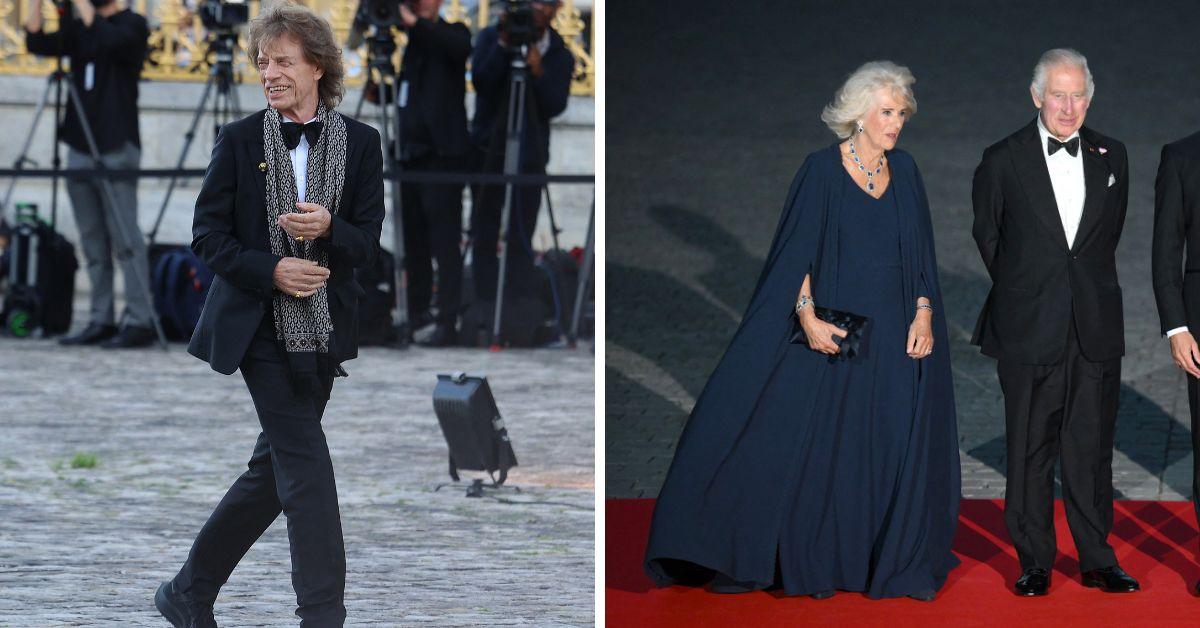 Rock and roll royalty mingled with British royalty when Sir Mick Jagger partied the night away with King Charles III and Queen Camilla at France's Palace of Versailles.
The meeting was part of the grand state banquet given in Their Majesties' honor on the first evening of their successful state visit to the nation from September 20-22.
Article continues below advertisement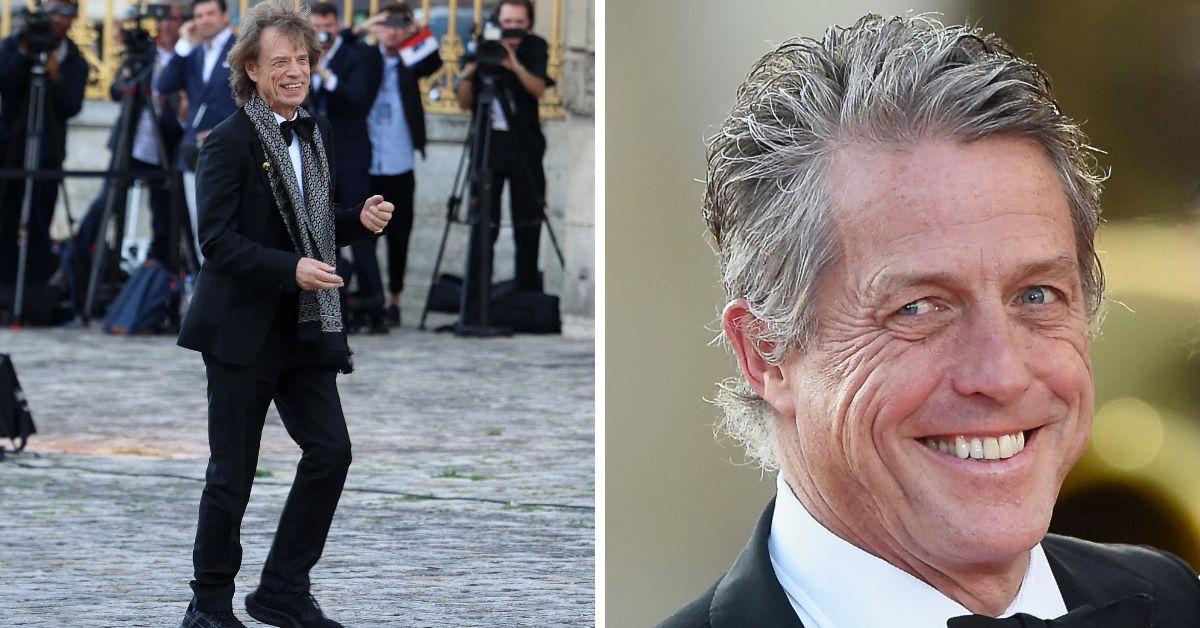 The lavish reception was hosted by President Emmanuel Macron and his wife, Brigitte Macron, with British actor Hugh Grant and stars of the French stage and screen rounding out the guest list.
Their Majesties trip celebrated "the shared history, culture, and values of the United Kingdom and France," according to an announcement from Buckingham Palace.
France's Elysée Palace also issued a statement calling the King's tour "an honor," before adding, "It will bear witness to the depth of the historical ties that unite our two countries and our two peoples and will contribute to honoring French excellence and know-how."
The King spoke fluent French at the reception, which was the home of the nation's kings for centuries before France eventually became a republic. He also paid homage to his mother, Queen Elizabeth II, and her long association with the nation throughout her seven-decade reign.
Article continues below advertisement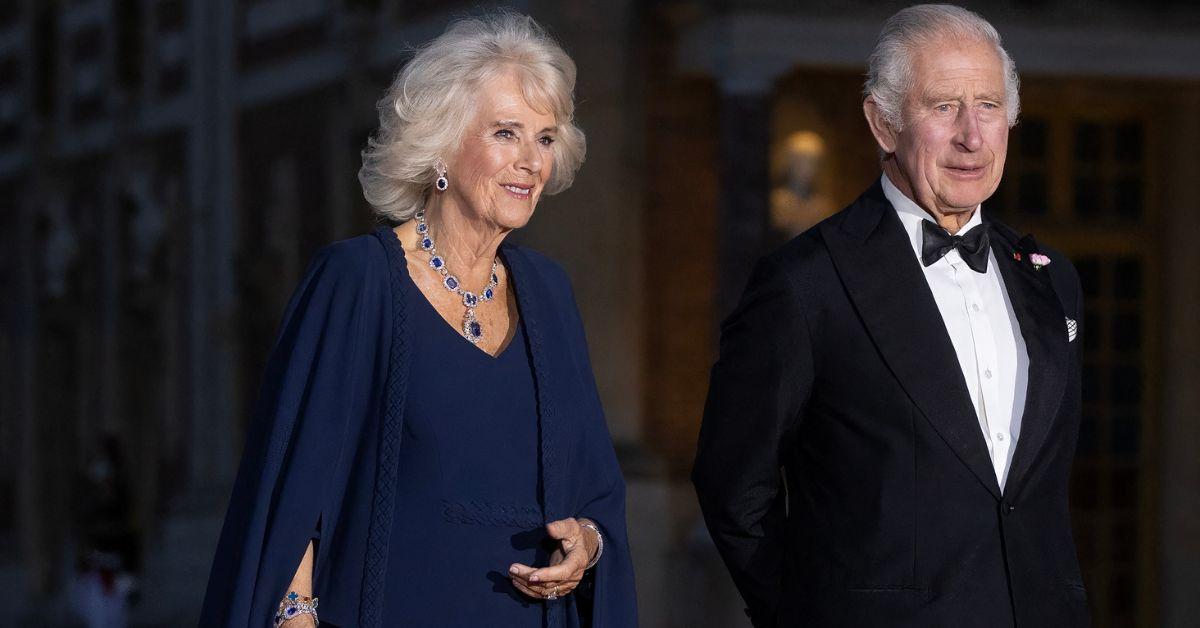 "Your generosity of spirit brings to mind how my family and I were so greatly moved by the tributes paid in France to my mother, the late Queen, whose funeral took place one year ago yesterday," His Majesty shared at the glittering palace.
"My parents' first official visit together was to France in 1948, shortly after their wedding," Charles III added.
"By all accounts, they made quite a splash, dancing till the early hours at the glamorous Chez Carrere in the Rue Pierre Charron, serenaded by Edith Piaf. I suspect it may have left an indelible impression on me, even six months before I was born — 'La Vie en Rose' is one of my favorite songs to this day!"
Article continues below advertisement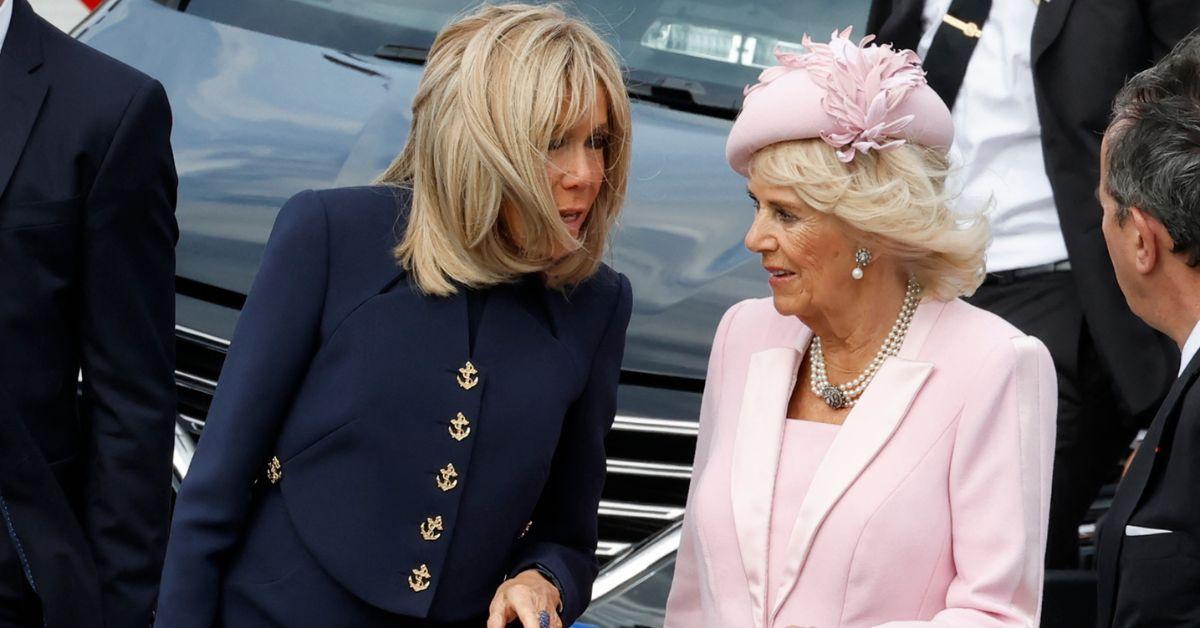 In addition to the banquet Wednesday night, which saw the Queen wearing a midnight blue flowing cape gown by Dior, the monarch and consort also undertook numerous engagements around Paris and the southwest city of Bordeaux.
Her Majesty was the guest of Mrs. Macron and memorably played an "embarrassing" game of table tennis with the president's spouse. When observing the match, one social media user wrote how they "look too amateurish and childish. At this time of year, Madame Macron could have spotted a garden and talked about the plants."
The visit has been hailed as a success and is now the second official foreign trip of the King's 1-year-old reign. It is not yet known where the King and Queen will travel next, although many are expecting a long overdue trip to a Commonwealth realm.
Article continues below advertisement