Kate Middleton Used 'Firm Signals' to Keep Prince Louis in Check at Military Parade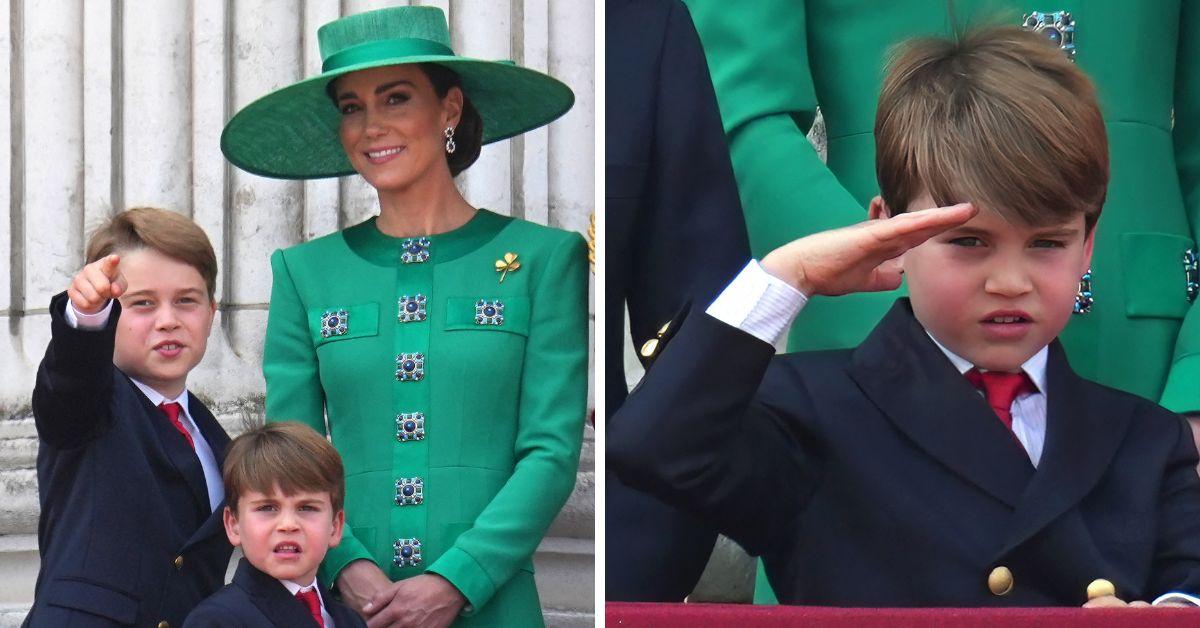 Kate, Princess of Wales, has a full diary of engagements these days; therefore, it is not surprising that she has some "firm signals" she sends Prince Louis' way to ensure he stays on his best behavior.
Body language expert Judi James says that these "signals ensure the children keep feeling enthusiastic and, in Louis' case, excited."
Article continues below advertisement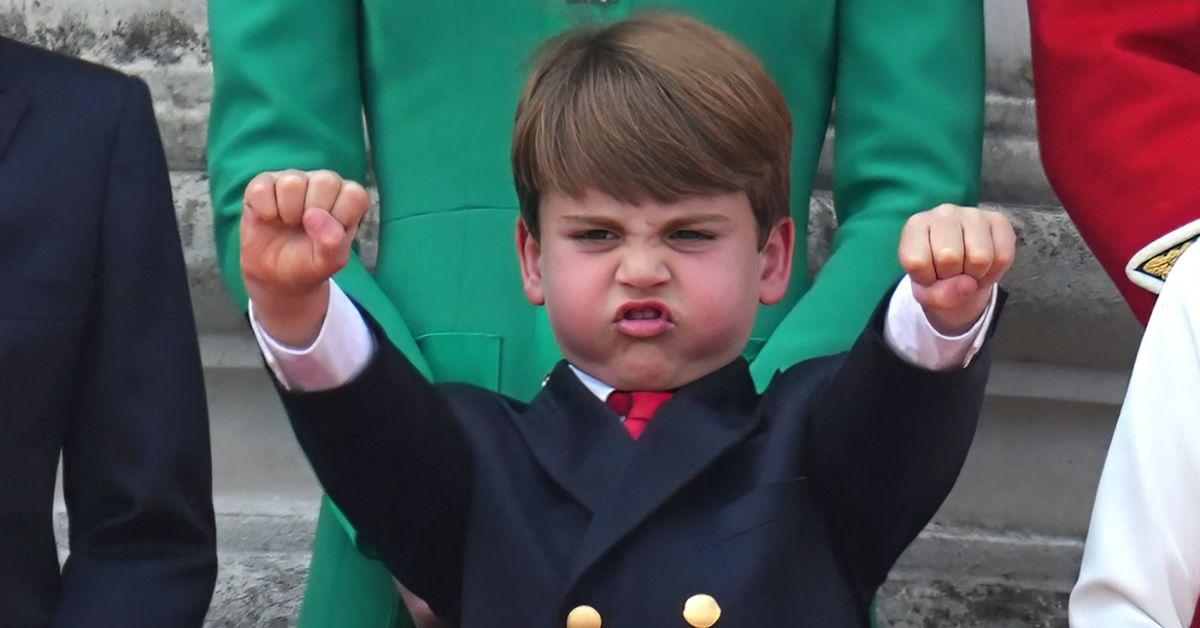 The analyst continued, "She beamed with pride when Louis started miming and drumming along with the band in the carriage. Talking to her children, there were a couple of gestures of what looked like guidance about when to wave."
The future queen seems to prefer a calm yet stoic approach to keeping her young children alert and engaged with royal ceremonies that prove challenging for kids' attention spans. James shares how the mother-of-three uses the same signals for her mischievous youngest child as she does for the older Prince George and Princess Charlotte, both of whom are appear more relaxed and interested in the events they attend.
James added that Kate "also put her hands below public view in the carriage to mime that 'stop' or 'end' sign to them as though warning them where the boundaries were, and on the way back she was doing small reward nods and smiles for their good behavior, to ensure they were enjoying the event too."
Article continues below advertisement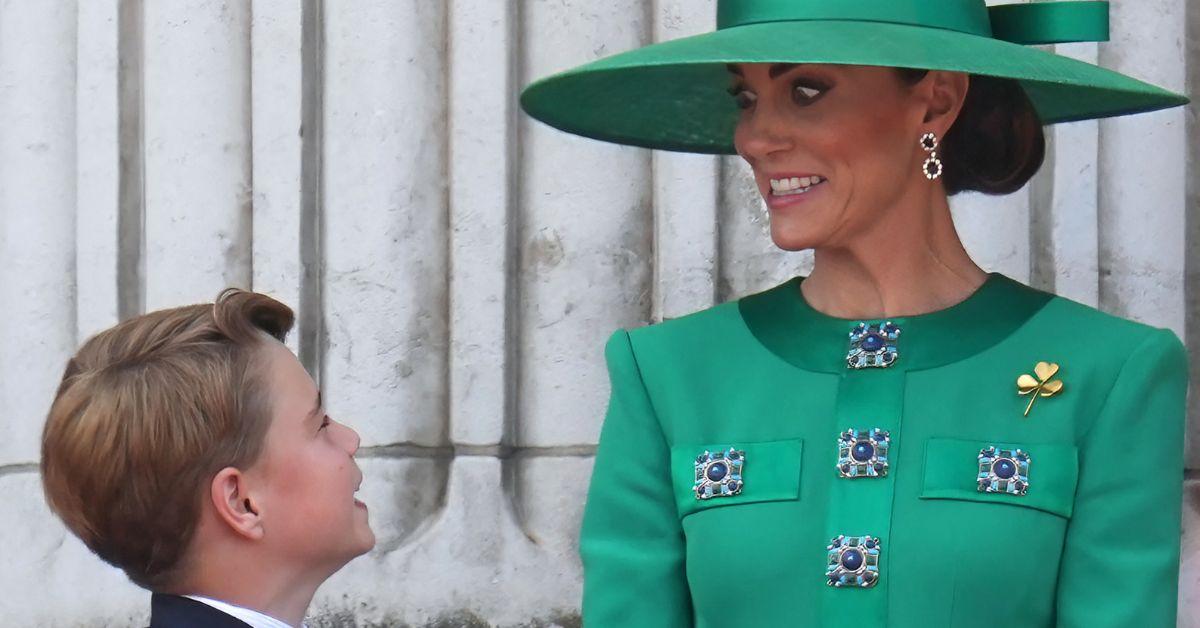 Prince Louis once again stole the show at a major royal balcony appearance. The young prince shot to international stardom at June 2022's Trooping the Colour and even made the late Queen Elizabeth II laugh with his balcony theatrics. He repeated his funny moments at Charles III's coronation on May 6.
As The Royal Observer previously reported, Louis has become something of a "national treasure" in the United Kingdom, and his rare public appearances are always anticipated by royal fans around the world.
But the Princess of Wales manages to keep her focus on this expectation while also keeping her children grounded and on their best behavior.
James also picked up on an adorable moment with fellow disciplinarian Princess Charlotte, who assisted her mother in making sure Louis knew how to react and present himself. The expert observed how "The minute Charlotte told him to sit up in his seat, he pulled up straight away with no murmur of dissent or argument."
Article continues below advertisement