Kate Middleton Sports Salmon Blazer & Jeans While Visiting The Natural History Museum In London — See Photos!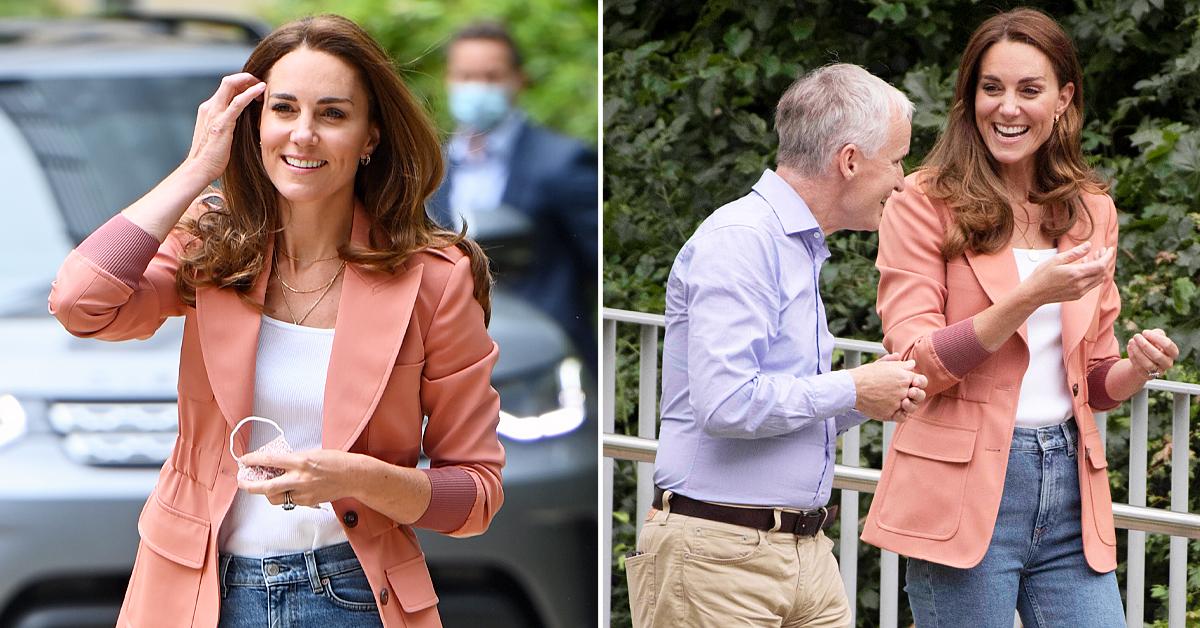 Kate Middleton didn't need to wear a fancy dress when she visited the Natural History Museum in London on Tuesday, June 22. Instead, the relatable royal sported a salmon blazer with a white tank top and jeans.
Article continues below advertisement
According to reporter Richard Palmer, "The Duchess of Cambridge has been visiting the Natural History Museum in London to hear how communities across the U.K. will benefit from its Urban Nature Project which is being launched later this year. The project aims to help people reconnect with the natural world."
Article continues below advertisement
Scroll through the gallery below to see Kate in action!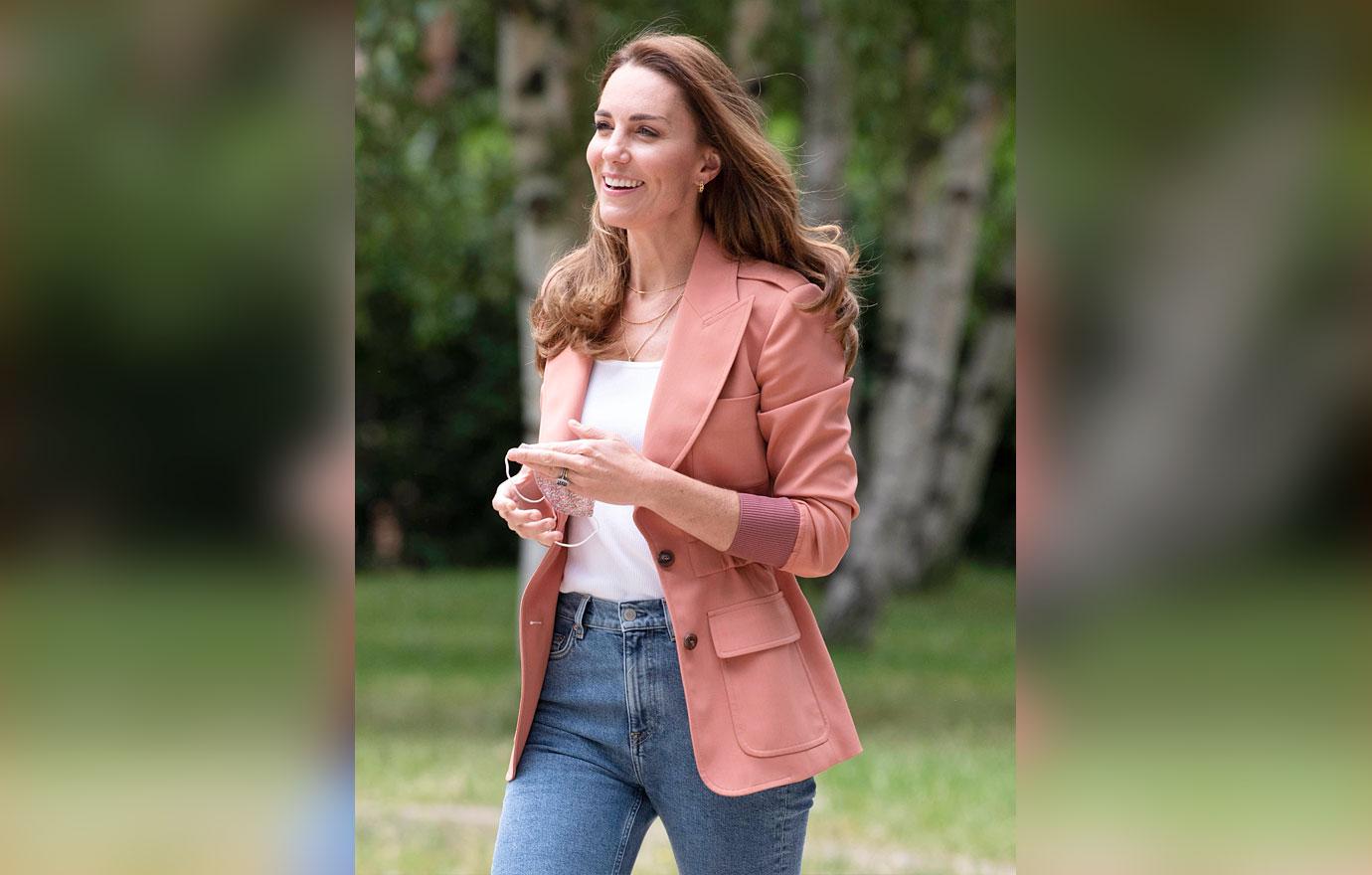 The mom-of-three looked casual but chic during her outing.
At one point, Kate sat alongside children as they learned about spiders while in the museum's garden — and she even offered the tots some honey from her Norfolk country home.
"This came specially from my beehive," she said. "Does it taste like honey from the shops? Does it taste like flowers?"
Article continues below advertisement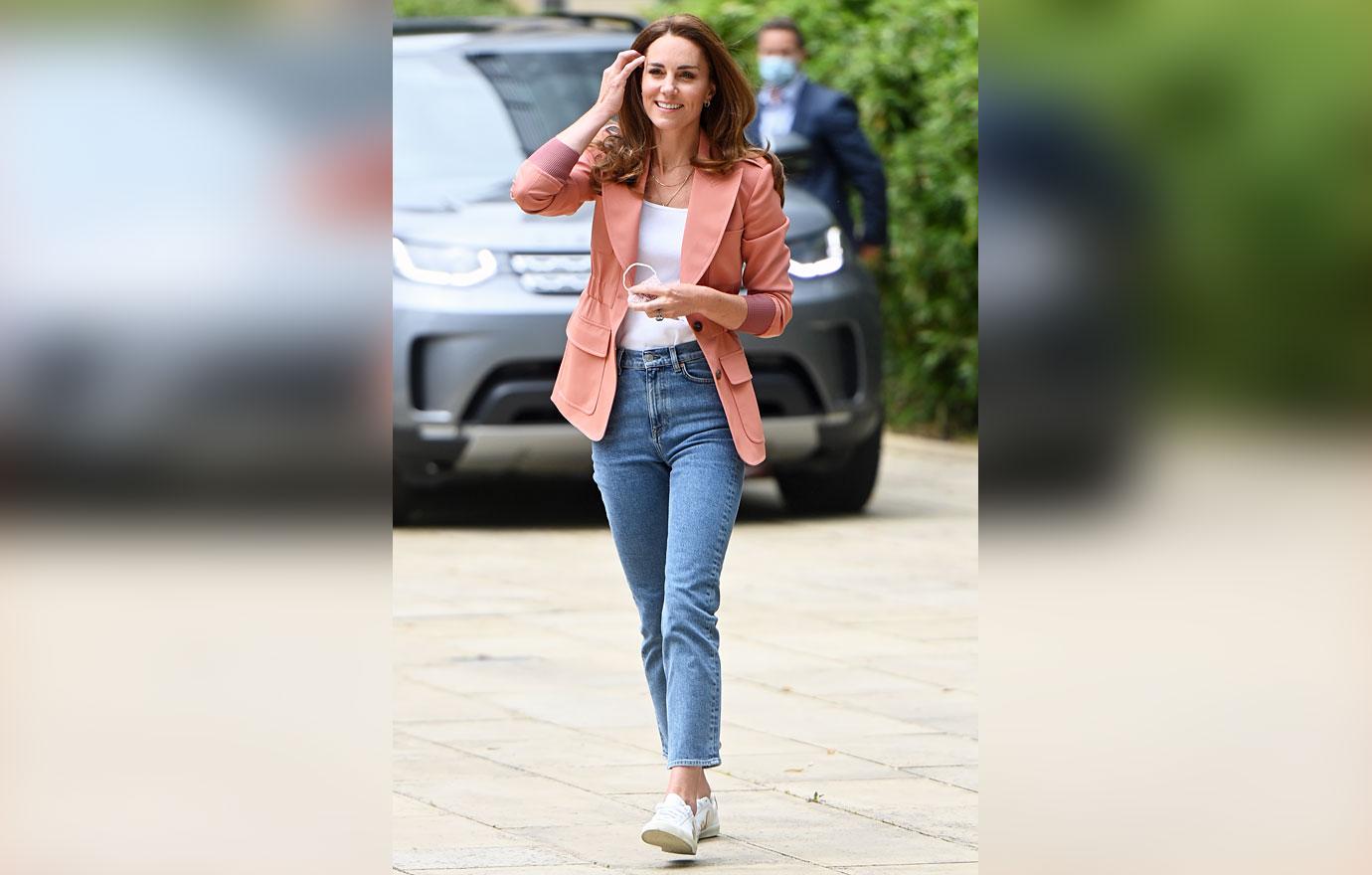 People couldn't help but gush over Kate's outfit. One person wrote, "I like the smart casual look that the Duchess has," while another added, "She always looks great, and I love it."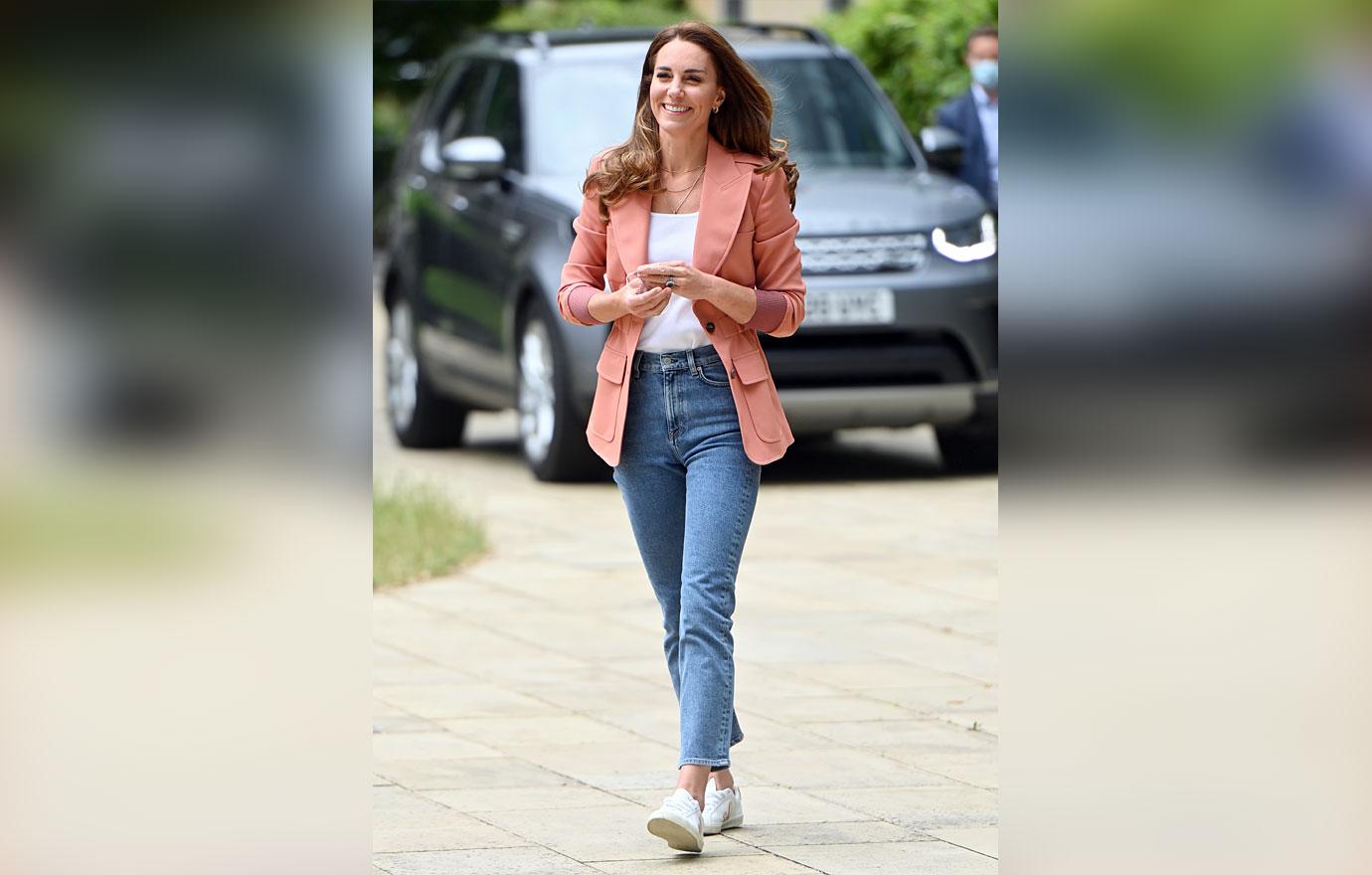 Kate also got down and dirty in the Wildlife Garden, as she fixed a monitoring device — it will record sound to help scientists investigate patterns of bird, mammal and insect activity — which was displayed on a cherry tree.
Article continues below advertisement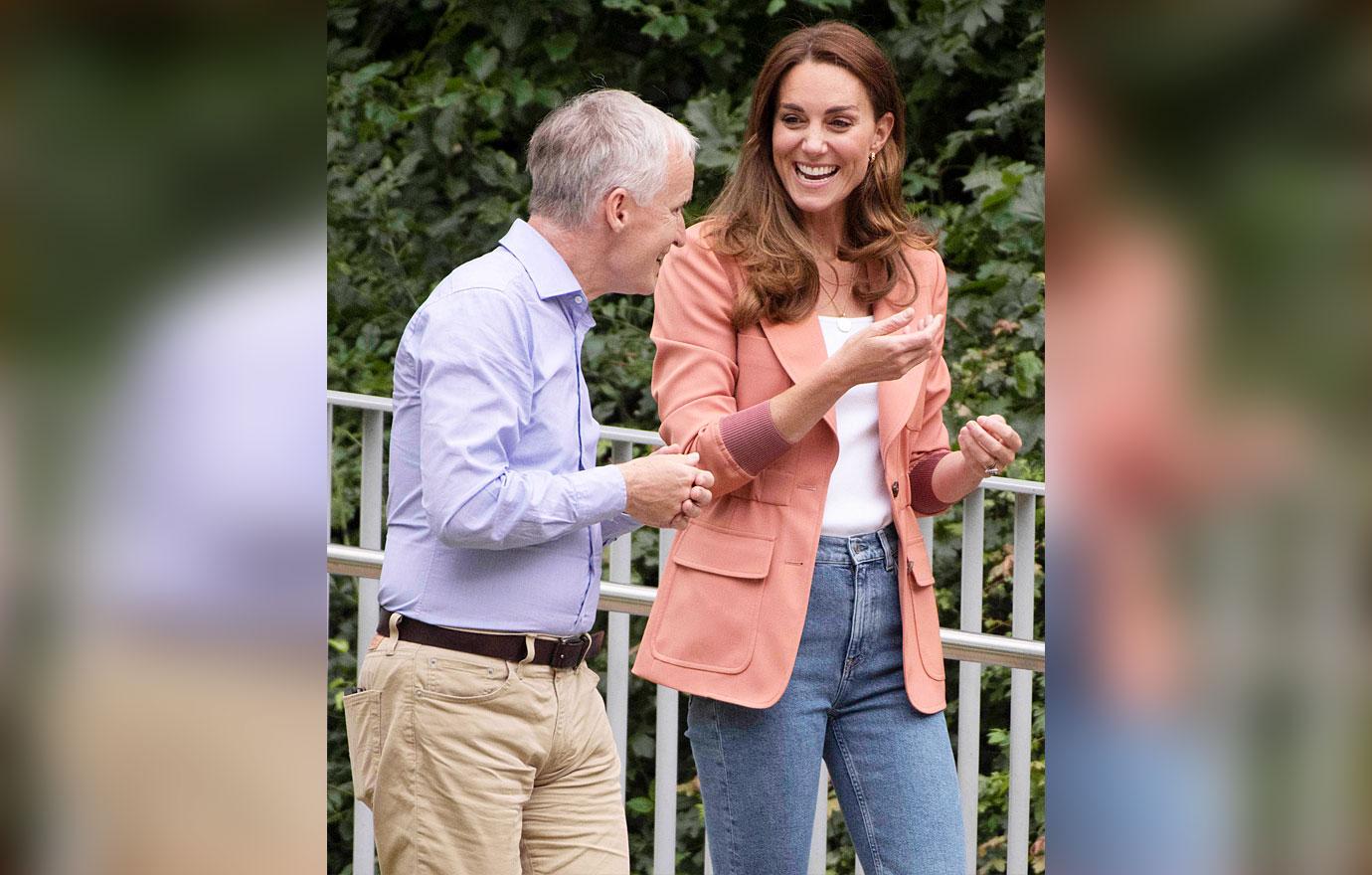 The brunette beauty has been busy these past few weeks! In mid-June, she announced a new venture.
"Today I'm proud to be launching The Royal Foundation Centre for Early Childhood — let's embrace this golden opportunity to create a happier, more mentally healthy and more nurturing society," she wrote on the Duke and Duchess of Cambridge's Twitter account.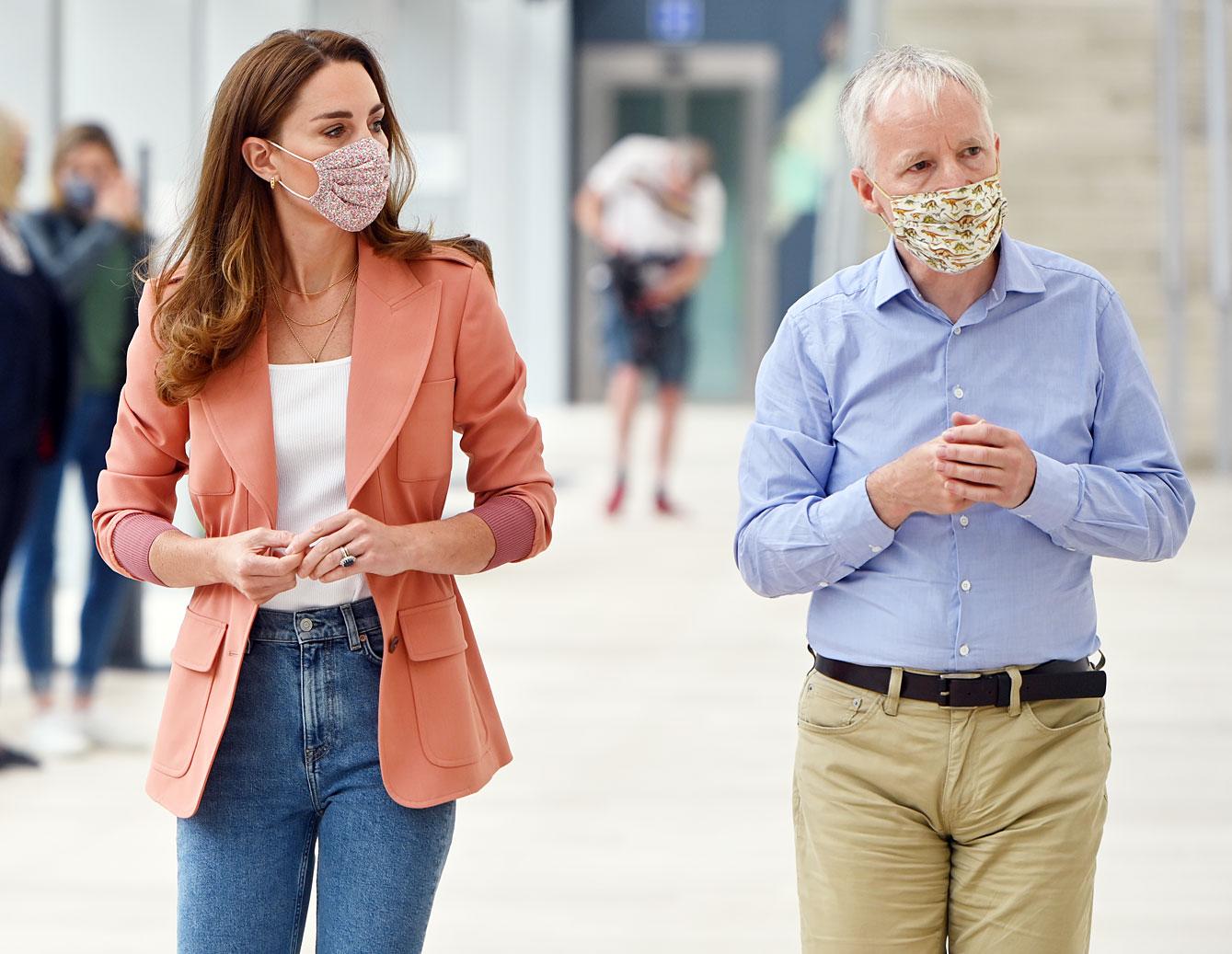 "My own journey into understanding the importance of early childhood actually started with adults and not with children," she said in the video clip. "It was about prevention. I wanted to understand what more we could do to help prevent some of today's toughest social challenges or what more we could to help with the rising rates of poor mental health. I've spoken to physiatrists and neuroscientists, to practitioners and academics and parents alike and what has become clear is that the best investment for our future health and happiness is in the first five years of life."