Kate Middleton Has 'A Sense Of Confidence That We Haven't Seen Before' While At Events: 'She's Making Quite Bold Color Choices Lately,' Expert Notes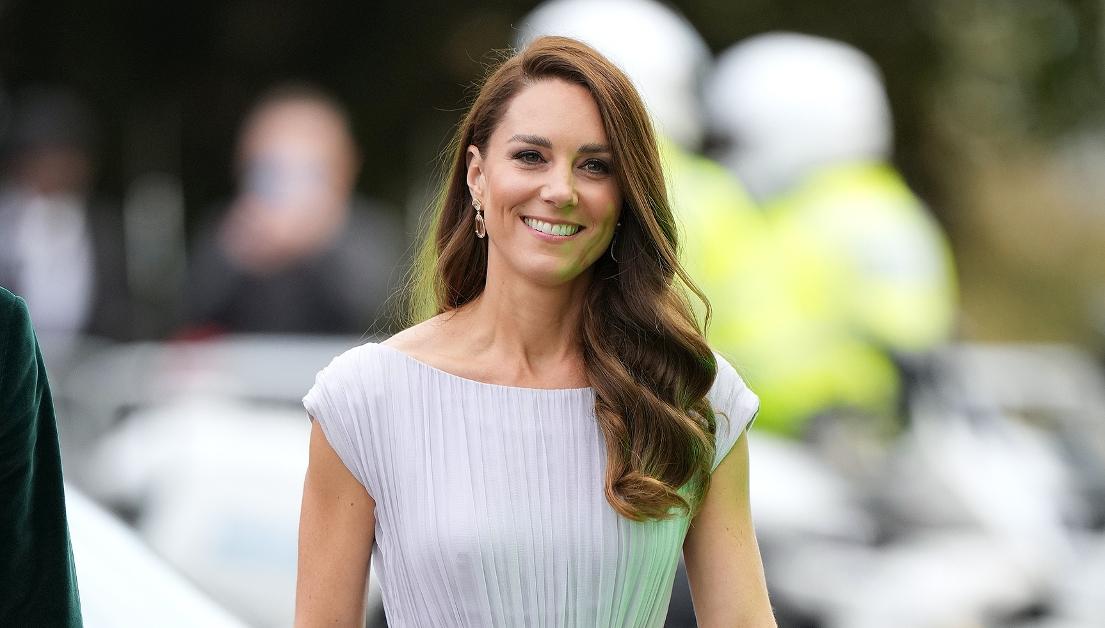 Kate Middleton has returned to the red carpet recently, and people are more than pleased with her outfit choices!
Article continues below advertisement
"I think it's essential they turn up the glamour, because the 'Fab Four' never came to fruition," journalist Charlotte Griffiths said on the "Palace Confidential" podcast. "I'm afraid, the royal family look quite bland compared to Meghan and Harry, they just have that star quality. And Kate has got to ramp it up, because she's got to bring the glamour. She is our last hope for glamour in the royal family now."
Rebecca English, royal editor at the Daily Mail, pointed out that the 39-year-old has really stepped it up in the past few weeks.
Article continues below advertisement
"I've done quite a few engagements with her recently, and I think there's definitely a spring in her step that wasn't there before, and a sense of confidence that we haven't seen before," she said.
"I think she's making quite bold color choices lately, and I'm wondering if she's taking a leaf out of the Queen's book," Griffiths replied.
Prince William is not king just yet, but it seems like the 95-year-old monarch knows Kate can take on anything.
"The Queen very much regards Catherine as ... a safe pair of hands," expert Joe Little shared with Us Weekly. "She's been a member of the royal family for 10 years now. I think given that all that's going on in the past few years in the royal family in terms of the fallouts ... the Queen has great trust in Kate."
Article continues below advertisement
"Kate has found her own niche within the royal family," he continued. "And she focuses on things that mean a great deal to her that she feels that she can give something to the charity... in a great way."
Author Katie Nicholl also shared similar thoughts, saying, "There are two roles to a future Queen. One is to produce heirs, which she has done and one is to learn to one day become Queen. That is very much what we are seeing, we are seeing a Queen in waiting."