Kate Middleton Playfully Taps Prince William's Backside at Public Event: Photos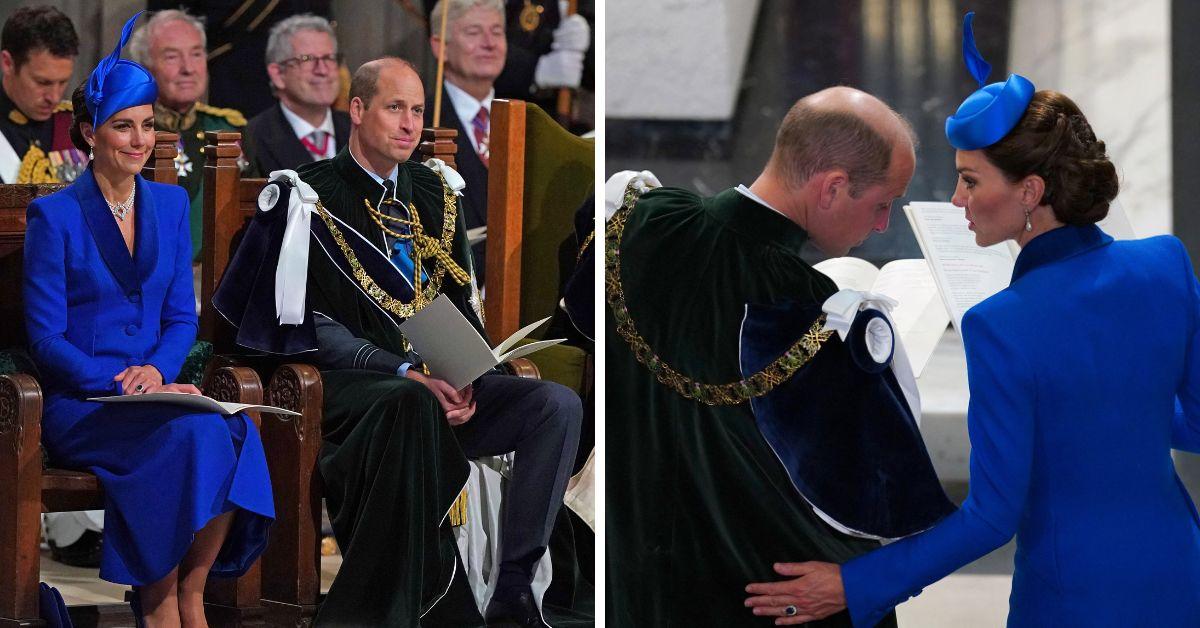 Prince William and Kate, Princess of Wales, attended the National Service of Thanksgiving in Edinburgh, Scotland, and the couple made headlines again for their PDA.
During a moment that required the congregation to stand, the future queen patted her husband's backside in a repeat of the same gesture from Royal Ascot.
Article continues below advertisement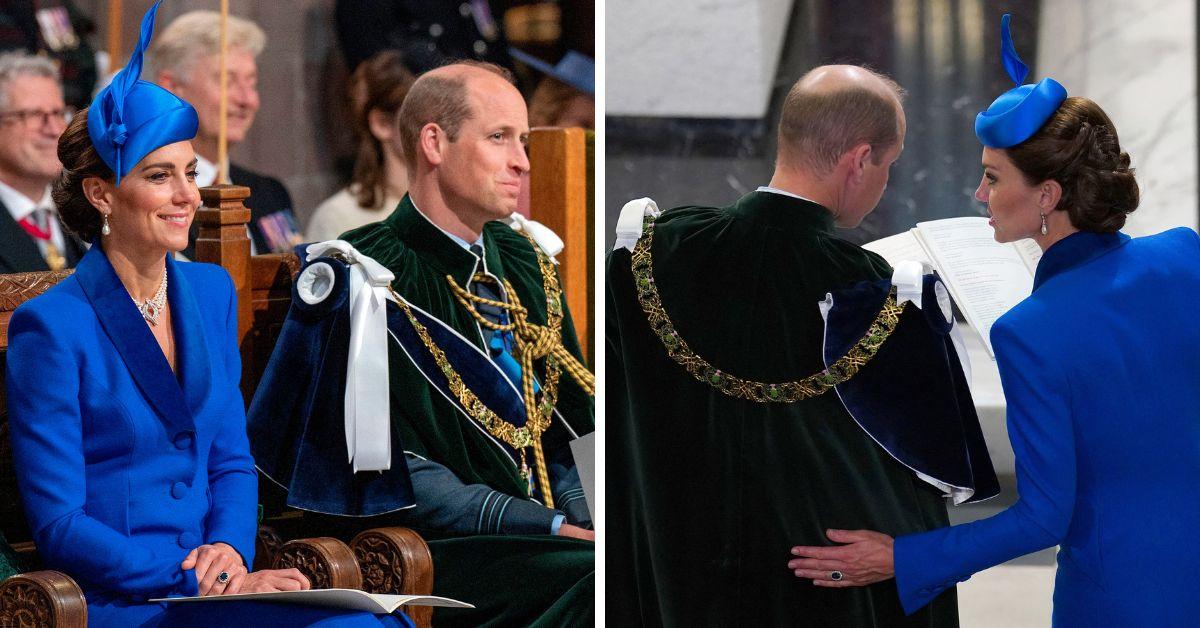 The service was described as a Scottish coronation of sorts that saw King Charles III presented with the nation's crown jewels. The event included two royal processions to and from St Giles Cathedral and featured the King and Queen Camilla in their Order of the Garter robes. The ceremony included a sizable anti-monarchist protest outside the cathedral and along the processional route.
The Duke and Duchess of Rothesay, as the duo is known while in Scotland, have been very free in showing cute and playful moments while in front of the cameras. Sometimes this even leads to flirtatious exchanges, such as their memorable appearance at the 2023 BAFTA Awards in London.
William also wore his Order of the Garter robes to the service, while the Duchess appeared in a striking blue ensemble by Catherine Walker.
Article continues below advertisement
As The Royal Observer previously reported, the future monarch and consort's affection for one another in public is "increasing, not decreasing." After over 20 years together, their bond only seems to be strengthening as time marches on.
Body language expert Judi James spoke about Kate's affinity for the butt tap with her spouse and shared, "Kate's hand goes down to William's bum. We can't see if it connects, but as a gesture, the bum pat or touch usually suggests physical attraction or approval."
The parents-of-three have been receiving rave reviews for their recent engagements and attendance at royal ceremonies. This includes the heir to the throne's "Homewards" initiative, which will strive to end homelessness throughout the United Kingdom within five years.
The British monarchy has been declining in popularity in Scotland, and this is not a trend only unique to the new king. Scottish independence from the U.K. and the institution being perceived as more of an English tradition are listed as two main causes for the drop.