When Meghan Markle First Joined The Royal Family, Kate Middleton 'Was Glad There Was Someone Else To Draw Attention,' Expert Reveals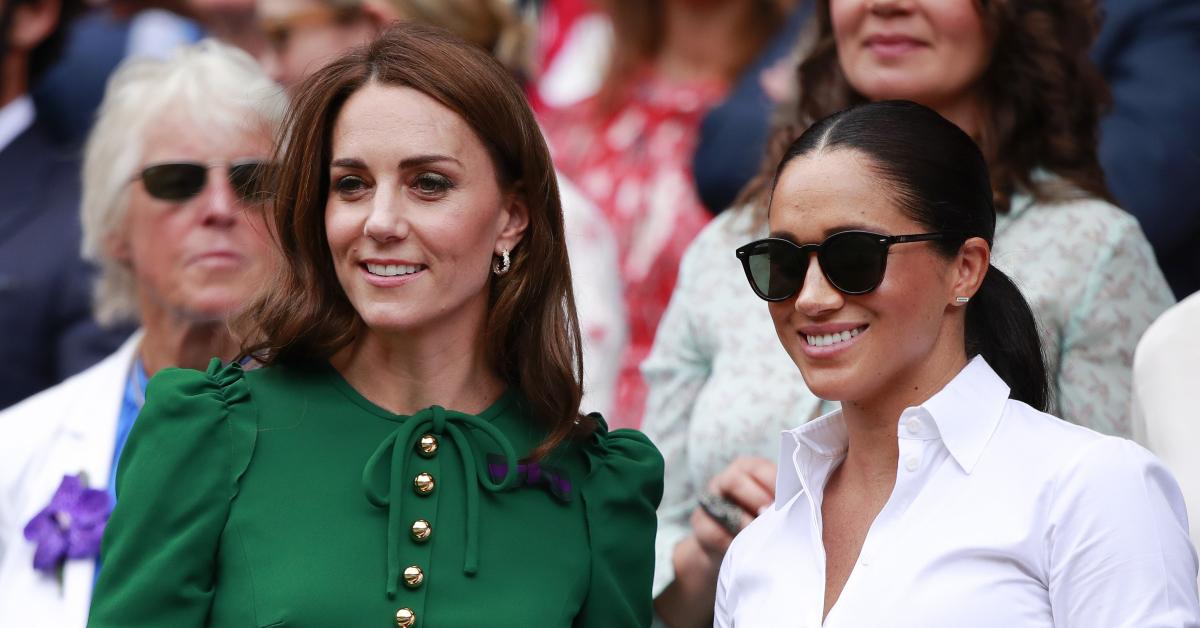 Once Prince Harry and Meghan Markle started dating in 2016, Kate Middleton got to know the latter more and more — and she was excited to have another female around.
Article continues below advertisement
"When Meghan first arrived on the scene, Kate was probably quite glad there was someone else to draw the attention, there was someone else the press would focus on. There was someone new in town," royal correspondent Emily Andrews said on Channel 5's Kate: Our Queen in Waiting. "She said, 'If you want me to put you in touch with any designer, fashion designer I know, of course, I can.' Kate did try as much as possible to help Meghan as she entered the royal fray."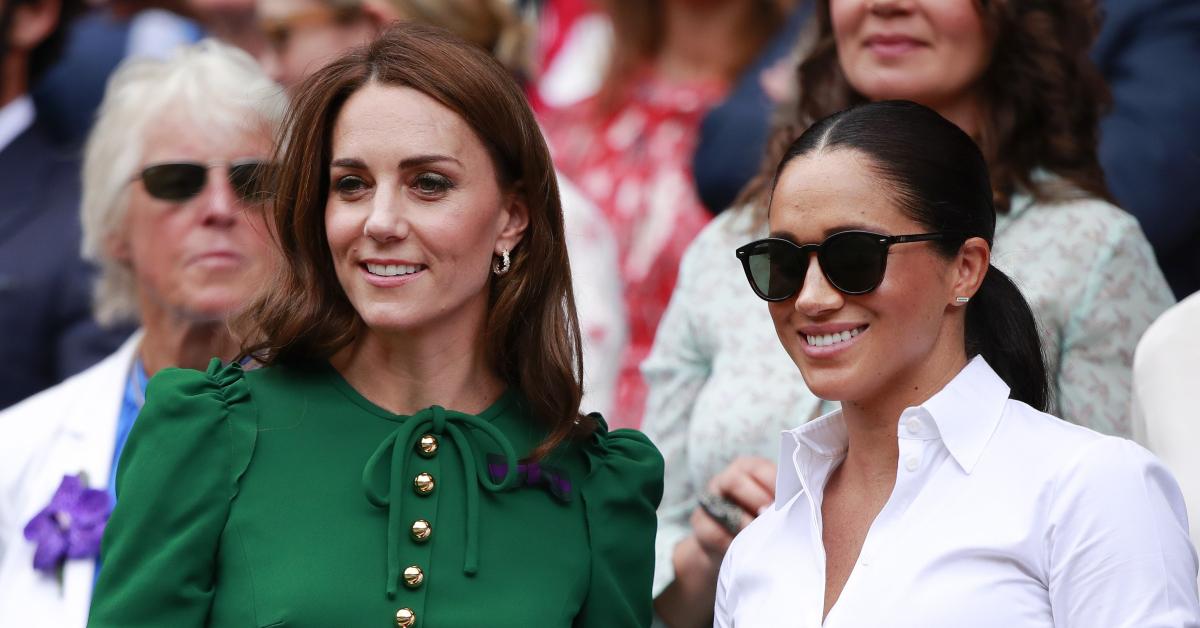 Article continues below advertisement
She continued, "By all accounts, during those early months, she did reach out to Meghan. Apparently, Kate also schooled Meghan in some of those English conventions you may not think about as an arriving American. What are all those unspoken rules that you need to follow if you're a royal?"
Article continues below advertisement
However, the duo didn't end up becoming the best of friends. "Their relationship hadn't progressed much since she was Harry's girlfriend," authors Omid Scobie and Carolyn Durand wrote in Finding Freedom. "Meghan envisioned Kate would reach out and help her understand everything an outsider to the Firm needed to know. That didn't happen. Meghan was disappointed that she and Kate hadn't bonded over the position they shared, but she wasn't losing sleep over it."
The two haven't been on the best of terms — especially after the former TV star threw Kate under the bus while speaking to Oprah Winfrey. Meghan, 40, claimed that Kate, 40, made her cry right before her wedding to Harry.
Despite the drama, it seems like Meghan and Kate are trying to be cordial.
Article continues below advertisement
"Kate has been reaching out to Meghan a lot more since [Lilibet] was born, she's sending [notes and] gifts and trying to build up a relationship," a source said. "The firm has been instructing staffers to reach out more to Harry and Meghan to get them to soften a bit."