Kate Middleton Embarks On Her First Solo Tour To Denmark — See The Fun Photos!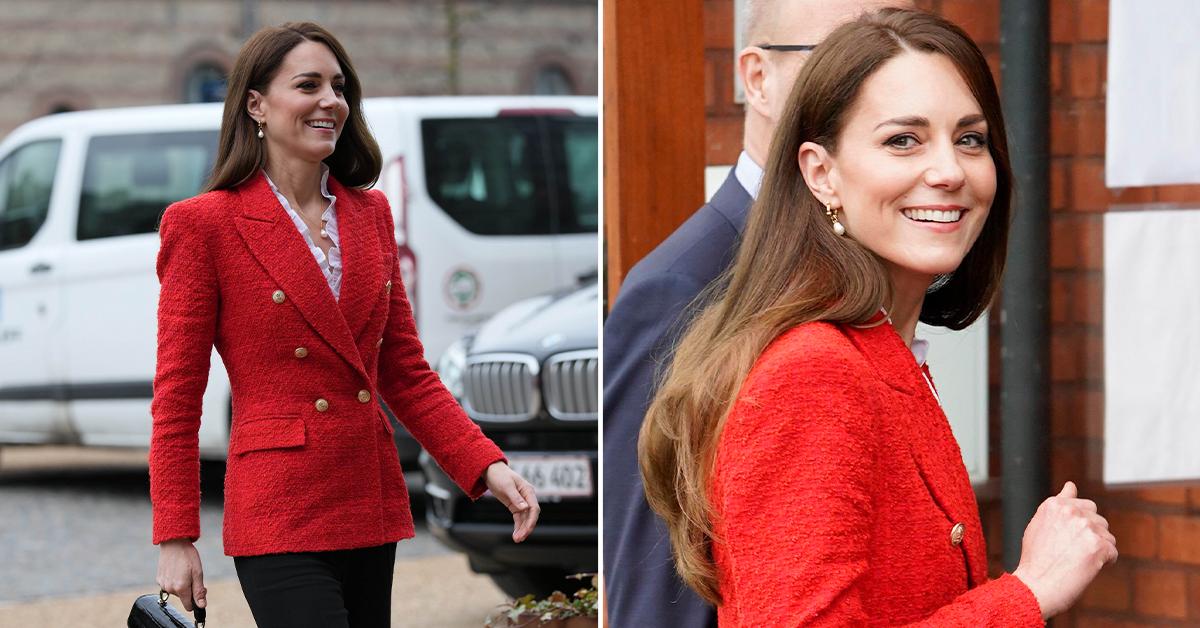 Article continues below advertisement
The brunette beauty, 40, sported a red jacket, which she paired with black pants.
Scroll through the gallery below to see her fun day!
Article continues below advertisement
"In Denmark, health visitors give parents support to help with their children's social and emotional development. The Copenhagen Infant Mental Health Project aims to promote the mental wellbeing of parents and their children — and the relationship between them. Their 'Alarm Distress Baby Scale' and 'Understanding your Baby' programme provide a vital two-step process to identify infants who are at risk of adverse social and emotional development. Identifying these risks early can have positive lifelong impacts, which is why these approaches are so important," a message read.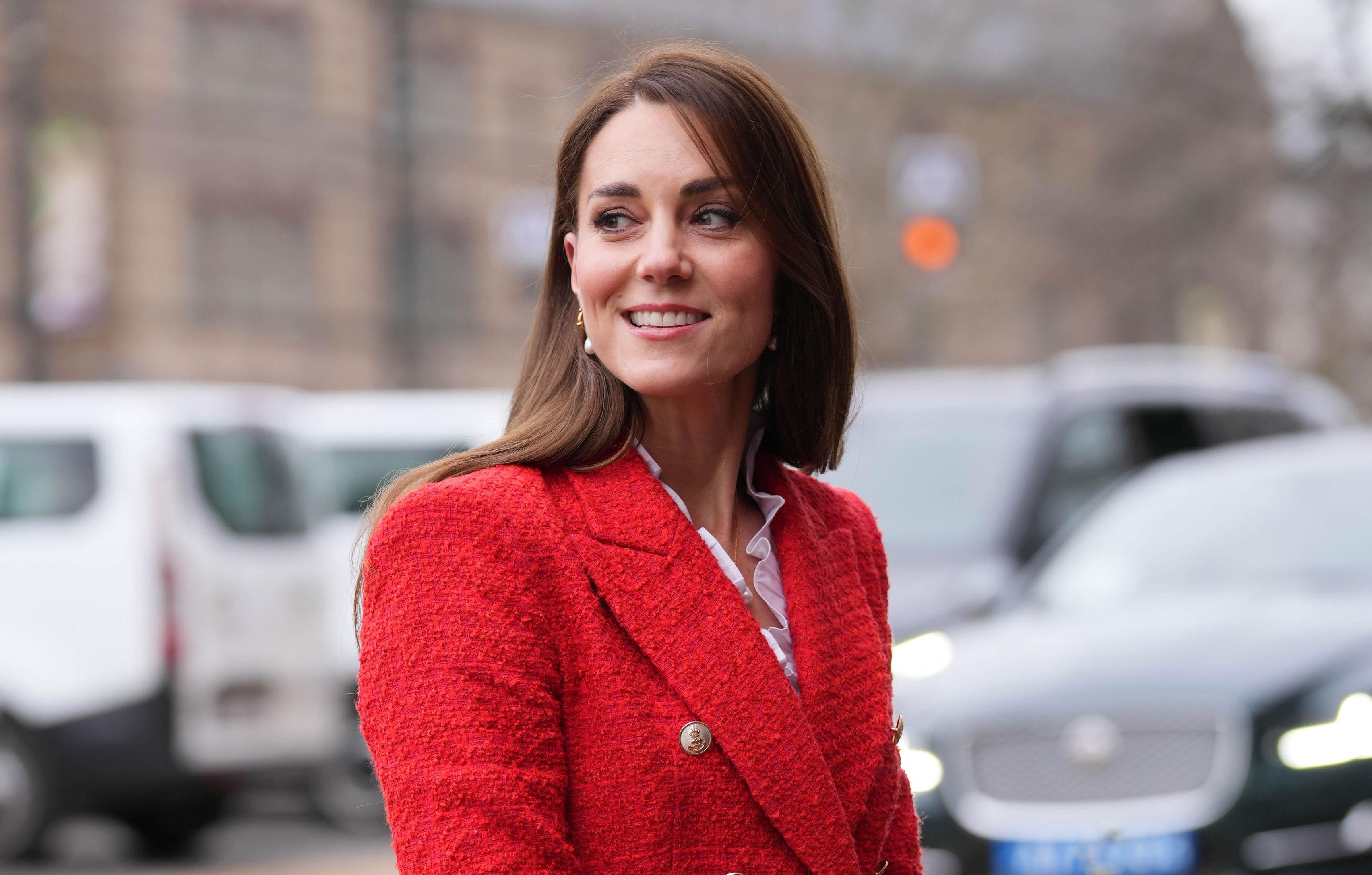 The royal — who shares Prince George, 8, Princess Charlotte, 6, and Prince Louis, 3, with Prince William — met with parents and babies at the University of Copenhagen.
"It makes me very broody," Kate shared. "William always worries about me meeting under one-year-olds. I come home saying, 'Let's have another one.'"
Article continues below advertisement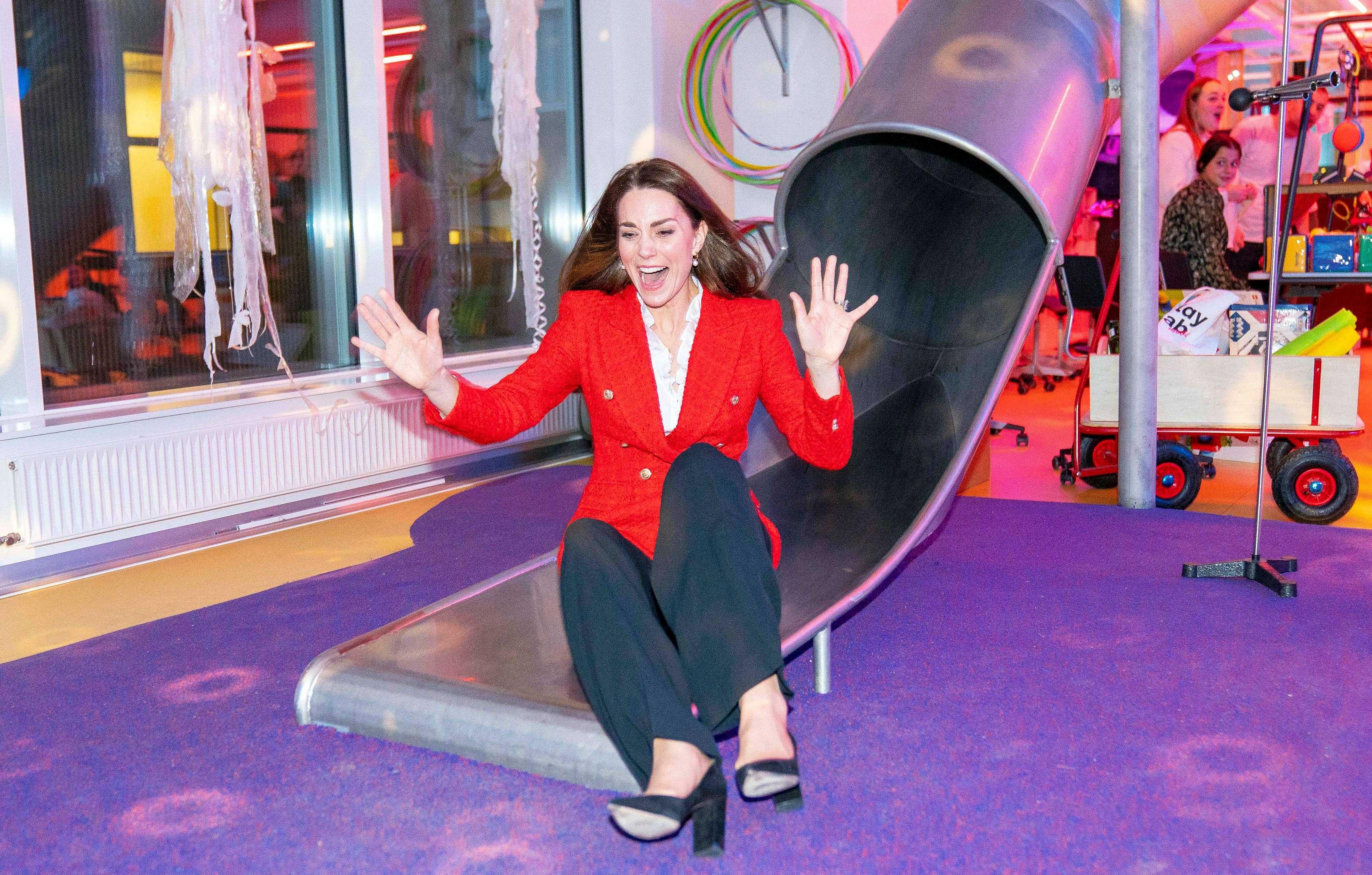 The Duchess then visited the LEGO Foundation Playlab, where she went down the slide — in heels!
"In the spirit of where I am, I had to do that," she told photographers after her little adventure.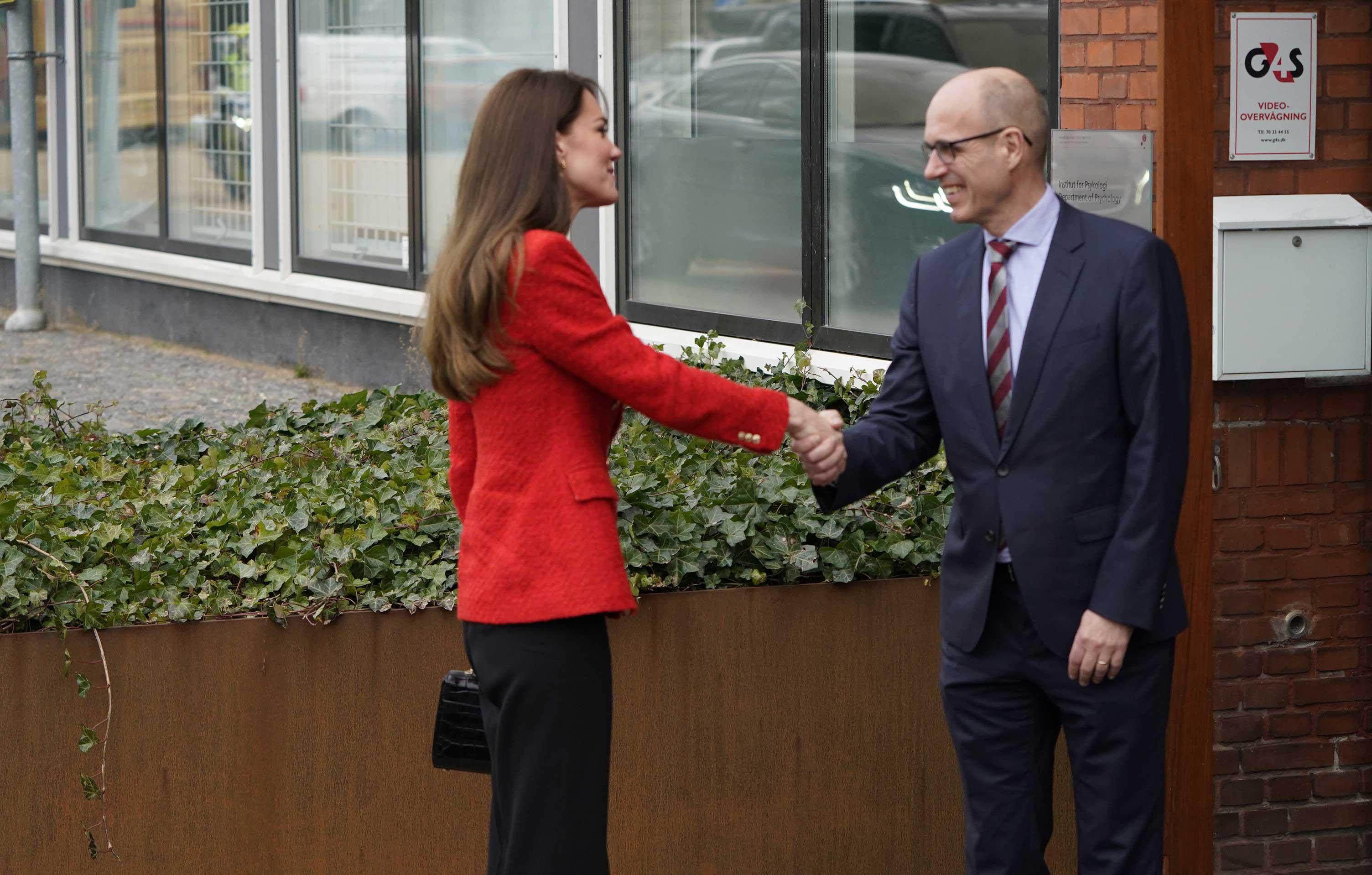 Kate's tour was announced in early February. "During her visit, Her Royal Highness will spend time learning about how Denmark has created an enabling culture for early childhood development, specifically how it has promoted infant mental wellbeing alongside physical health, and how it harnesses the power of nature, relationships and playful learning in the first five years of life," an official statement read.
"Her programme will focus on innovative initiatives and projects which support children in their growth," the note continued. "Particularly their social and emotional development, as well as their parents and wider communities surrounding them."