Kate Middleton 'Confided In' Her Brother James Amid Rift With Meghan Markle: 'He's Her Rock,' Shares Expert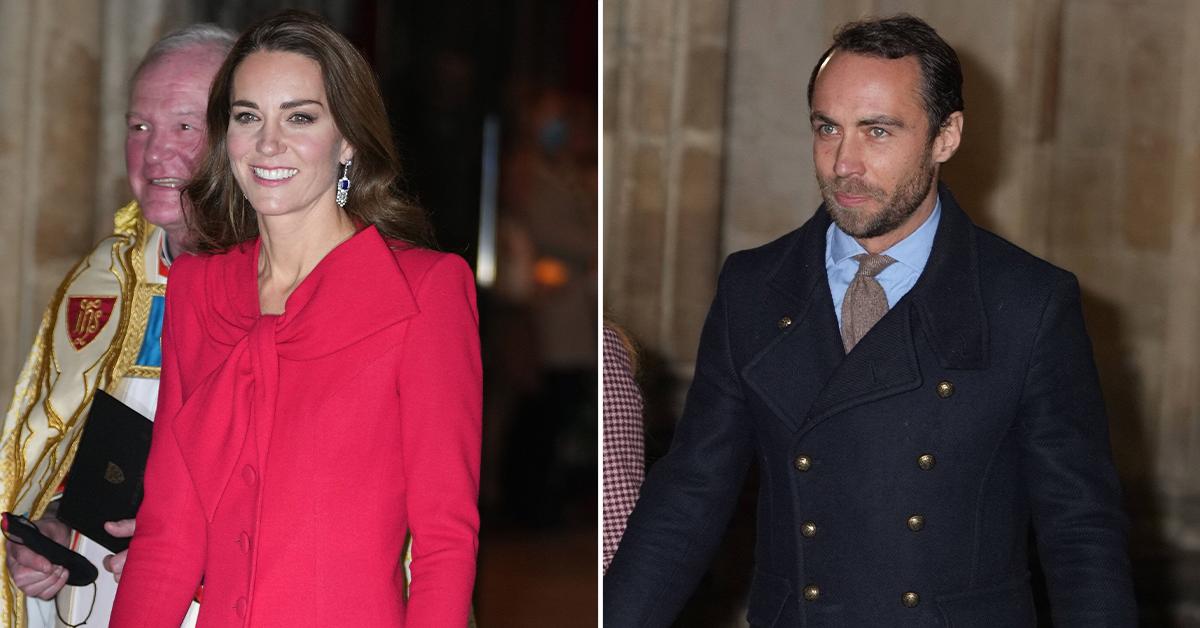 While Prince William and Prince Harry's rift was at the forefront of the royal family drama, their respective wives, Kate Middleton and Meghan Markle, also experienced tension behind palace doors.
Since the Duke of Cambridge was preoccupied with his own struggles, Kate turned to one of her own family members for support.
Article continues below advertisement
"Now James has had a checkered past himself, he's had a few businesses that haven't taken off, but he's marched forward," he noted. "He's been very open about his own personal struggles, he got married this year, and as you can see, he has a great affection for animals who he says do a lot to help and assist people with mental health issues."
Article continues below advertisement
Details about Kate and Meghan's issues were kept on the down-low until the latter spoke about it during her interview with Oprah Winfrey, where she claimed that the mom-of-three caused her to cry after arguing about flower girl dresses.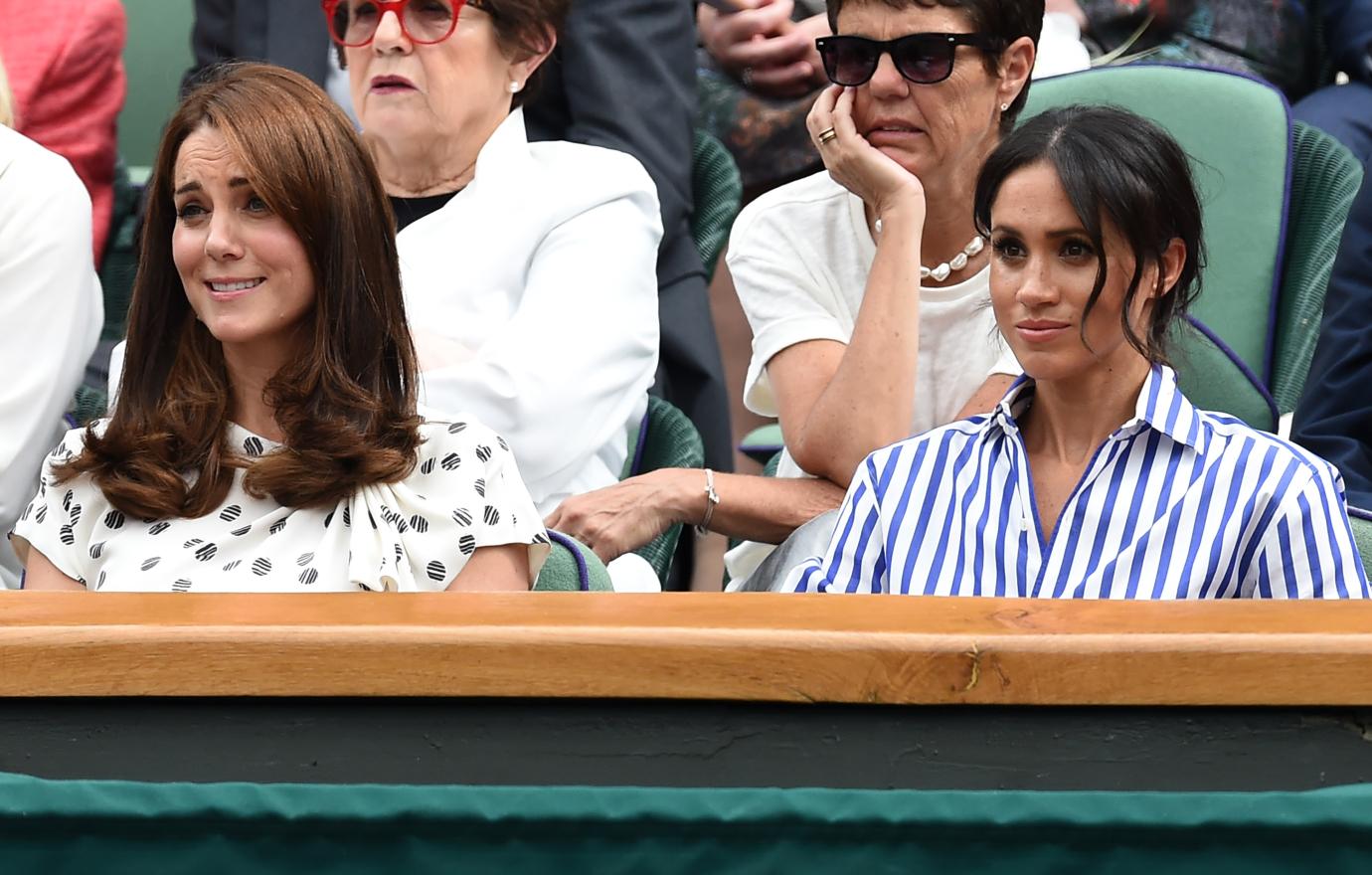 Article continues below advertisement
"A few days before the wedding, she was upset about something pertaining the flower girl dresses, and it made me cry and it really hurt my feelings," the Suits alum revealed. "I thought in the context of everything leading up to the wedding, that it didn't make sense to not just be doing whatever anyone else was doing, knowing what I was going through with my dad and what not."
Still, the public confession rubbed Kate the wrong way, though expert Camilla Tominey said that she "rose decidedly above it all."
"Setting aside any personal resentment she may still feel about Harry and Meghan's televised two-hour tell-all, Kate put her best foot forward in trying to carve a path to reconciliation between the brothers," she stated. "Few would have blamed her for giving Harry the cold shoulder, yet she clearly resolved that the situation needed to be appeased rather than aggravated."