James Corden Reveals His Kids 'Had A Playdate' With Meghan Markle & Prince Harry's Tots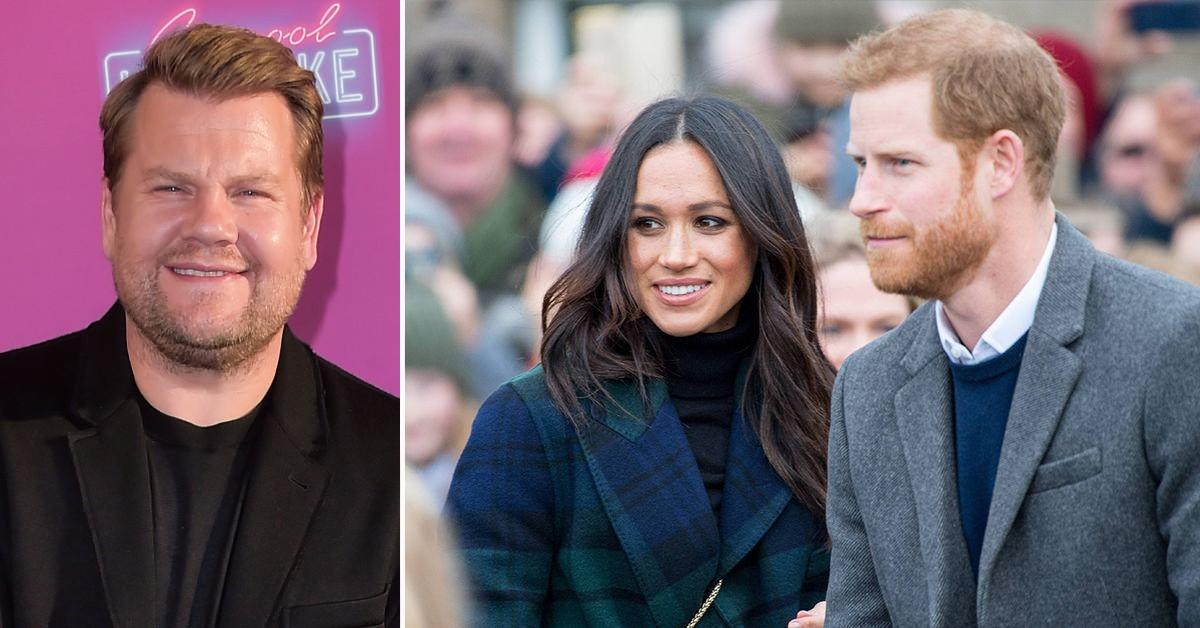 So adorable! James Corden revealed that his kids, Max, 11, Cary, 7, and Charlotte, 4, have hung out with Meghan Markle and Prince Harry's tots, Archie, 3, and Lilibet, 11 months.
Article continues below advertisement
"It was more a sort of play date scenario [with the kids]," he told The Sun. "Then we went out for dinner after, it was lovely. Obviously, I'm not telling you any more. Obviously."
The comedian also declared that he supports the couple, despite them leaving the royal family in 2020.
Article continues below advertisement
"I don't know if it necessarily needs to be voiced the whole time, but my experience of them has been nothing but positive," he shared. "I have a huge amount of respect and admiration for Harry, and anyone who has been around him and spent time with him would feel exactly the same way."
"I think he is a devoted and loving husband and father and I think what they have done [in turning away from royal life] is incredibly brave and I'll always be in their corner. I have nothing but admiration and respect for them. I think it's impossible to judge any of it really," he continued.
When Harry, 37, moved to California with his wife, 40, he appeared on Corden's talk show, where they ventured around Los Angeles in a double decker bus. At the time, the royal got candid about leaving his family behind in the U.K., but Corden has always been on his side.
"The Harry you saw on the clip we did on the open-top bus, that to me is a great reflection of the person I know," he told Howard Stern, referring to having Harry on the show. "I cannot imagine any of it is easy. But I do not think any person in such a position in his life is easy. I have never really spoken about it to him in depth."