Crown Princess Mary Visits Burkina Faso To Focus On 'Women's Rights & Opportunities' — Photos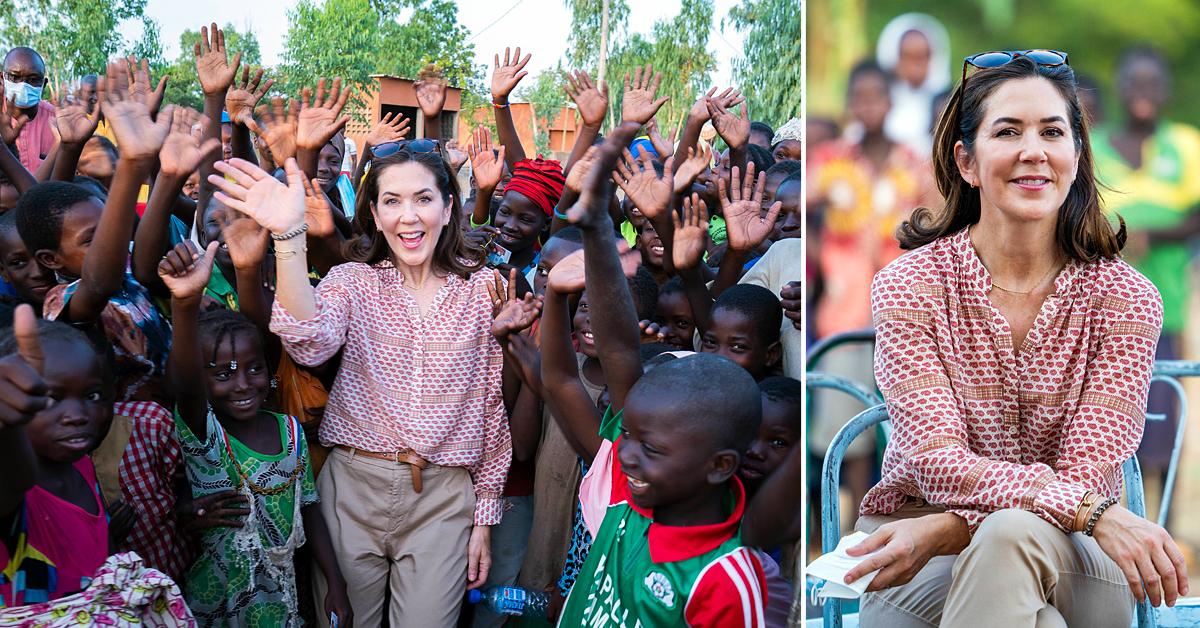 An important trip! Crown Princess Mary of Denmark visited Burkina Faso in West Africa from October 27-29. The royal got to meet interesting people along the way.
Article continues below advertisement
Scroll through the gallery below to see more shots!
Article continues below advertisement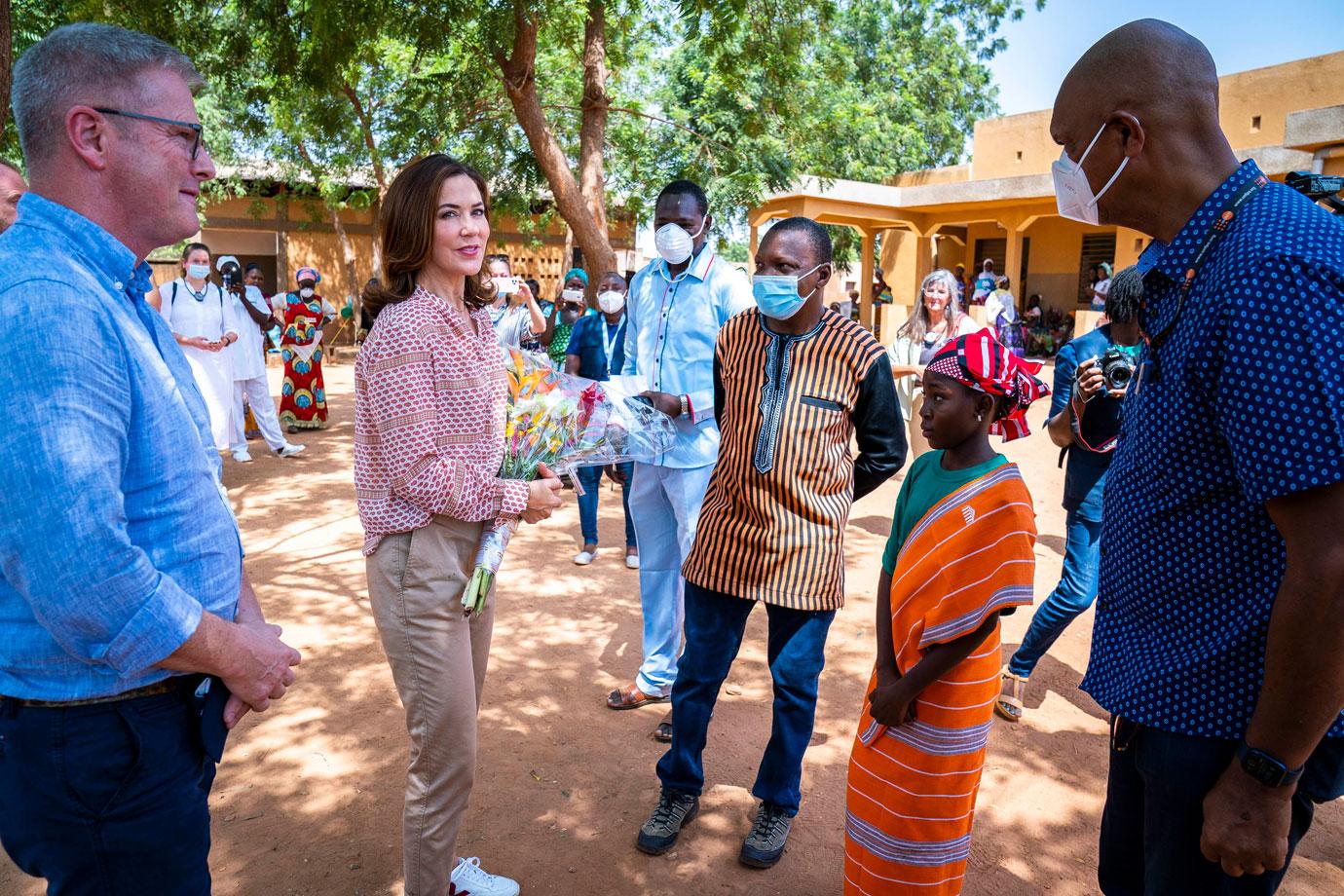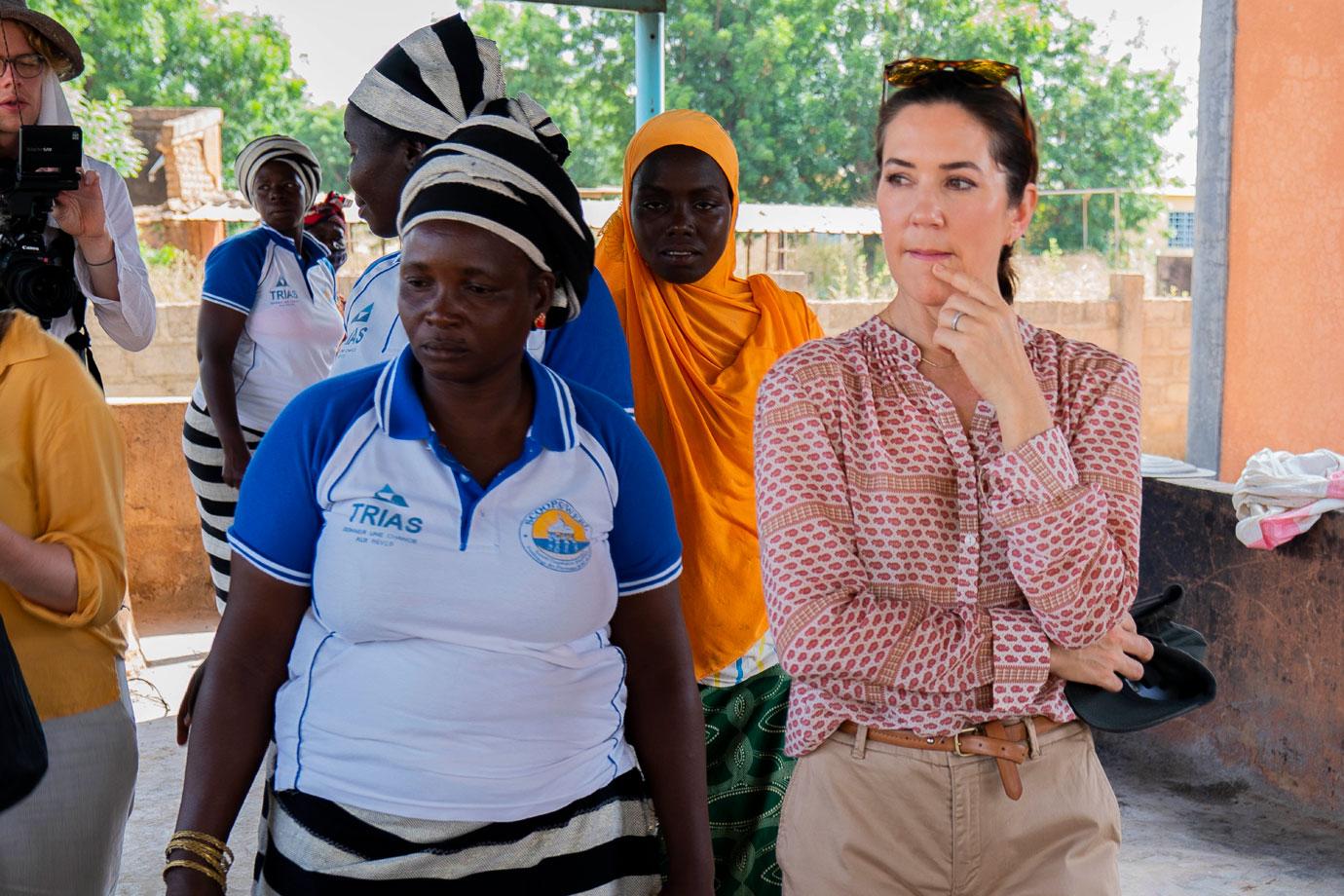 "Her Royal Highness the Crown Princess has been on a two-day visit to Burkina Faso with Development Minister Flemming Møller Mortensen to put increased focus on women's and girls' rights and opportunities, which are strongly challenged in an unstable region characterized by climate change and terrorism," a caption read.
Article continues below advertisement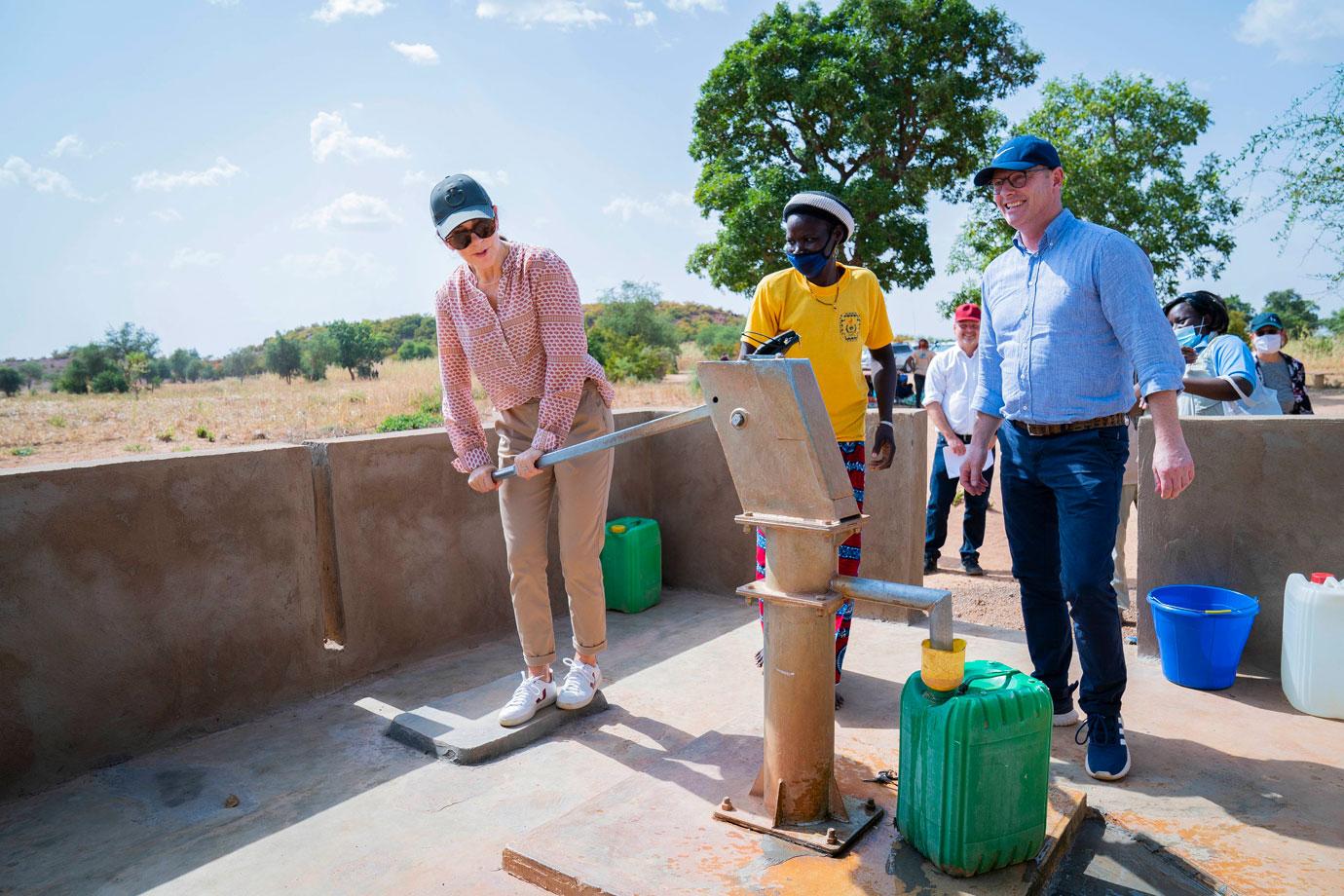 "It is five years since the Crown Princess last visited Burkina Faso, and despite progress with, among other things, lower maternal mortality and child marriages, developments in the country in recent years are worrying. In such a situation, it is important to show support for Denmark's efforts to support the girls and women who are hardest hit," the message continued.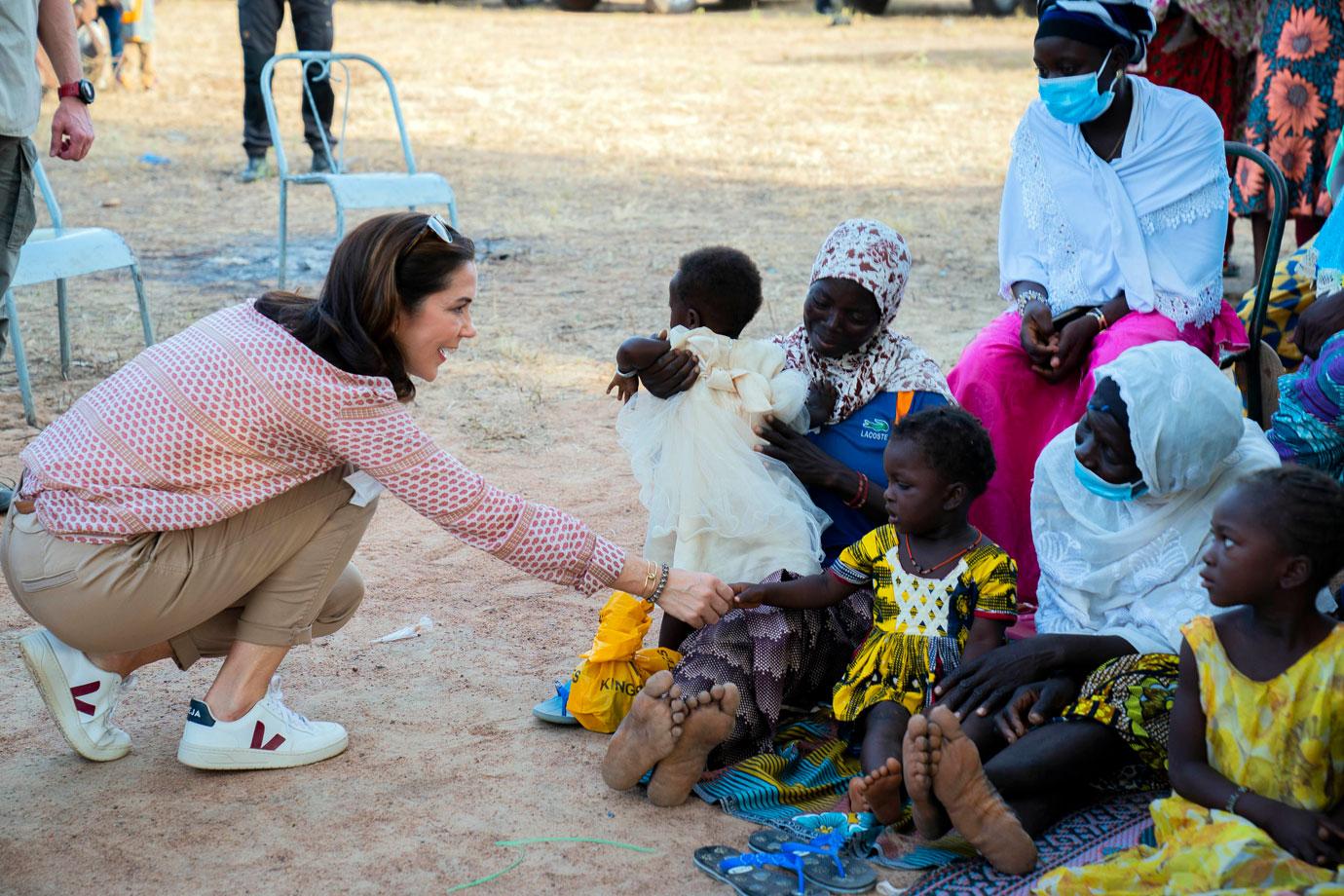 Playing with the tots! The princess got down on her hands and knees to play with the children.
Article continues below advertisement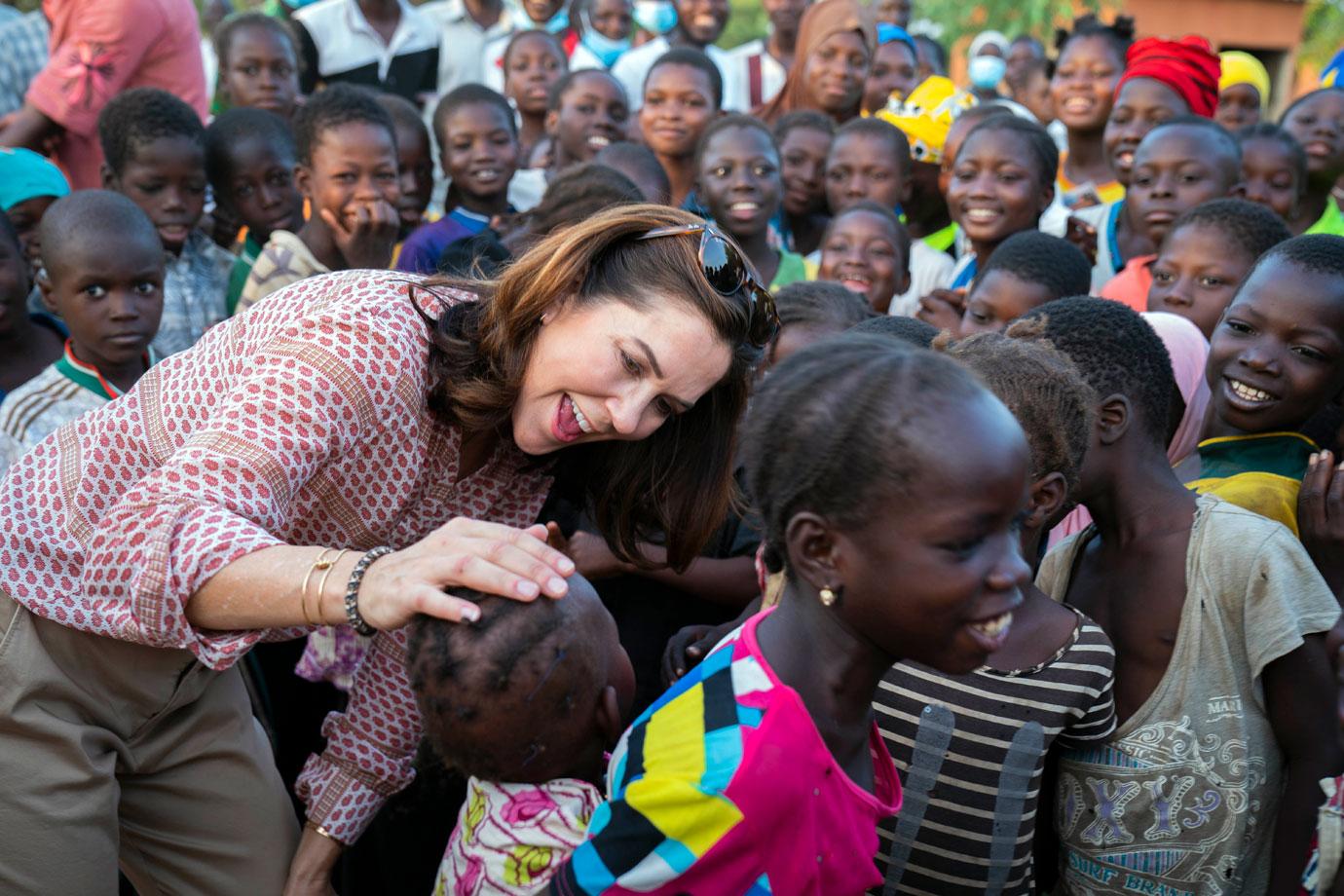 "On the first day of the visit, the trip went north to the city of Kaya, where the Crown Princess' program focused on climate change and the approximately 1.4 million internally displaced people — primarily women and children — who put the already needy health clinics, scarce water resources and food shortages further under pressure," a note read.
Article continues below advertisement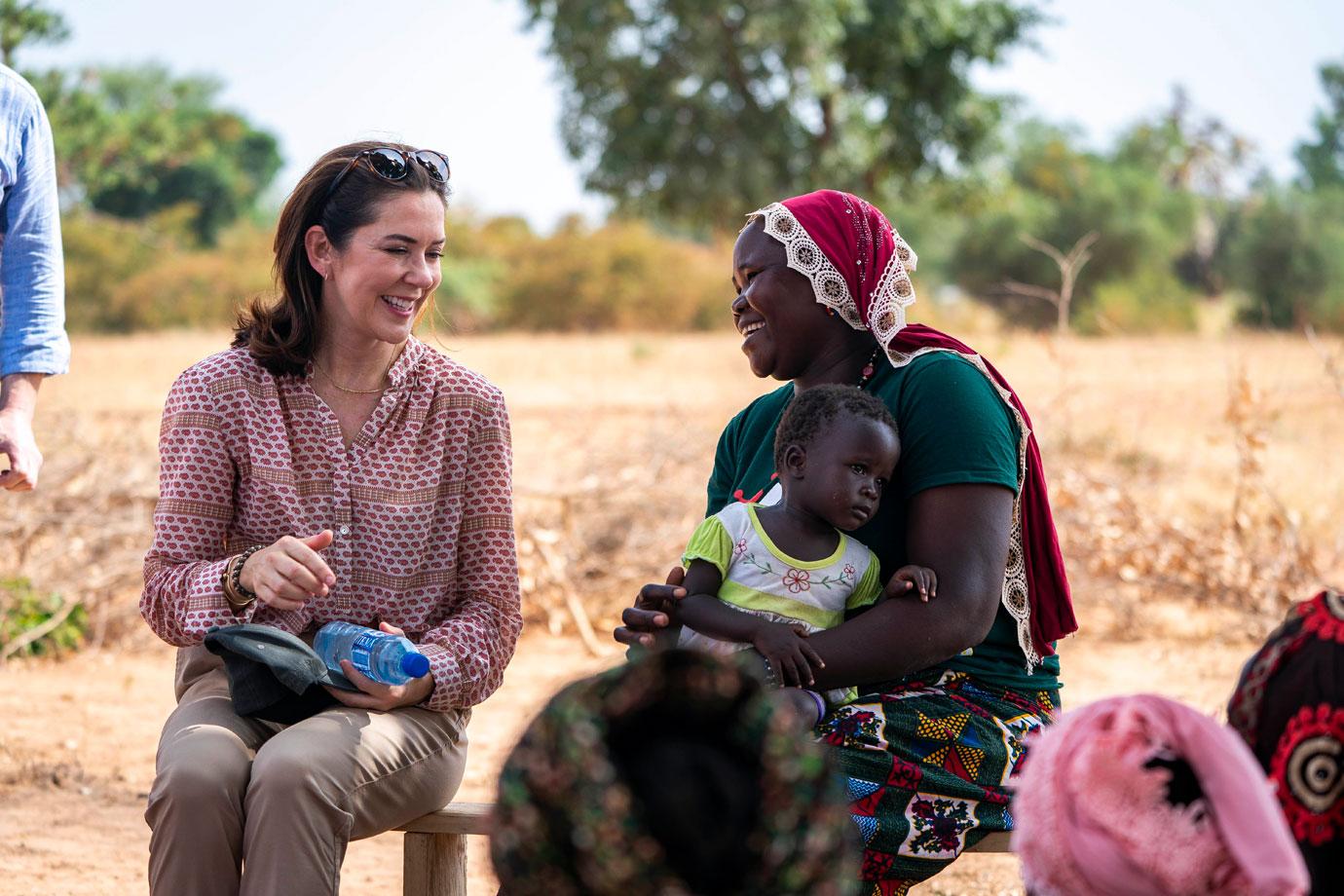 The brunette beauty was photographed sitting with another woman and her child during her outing.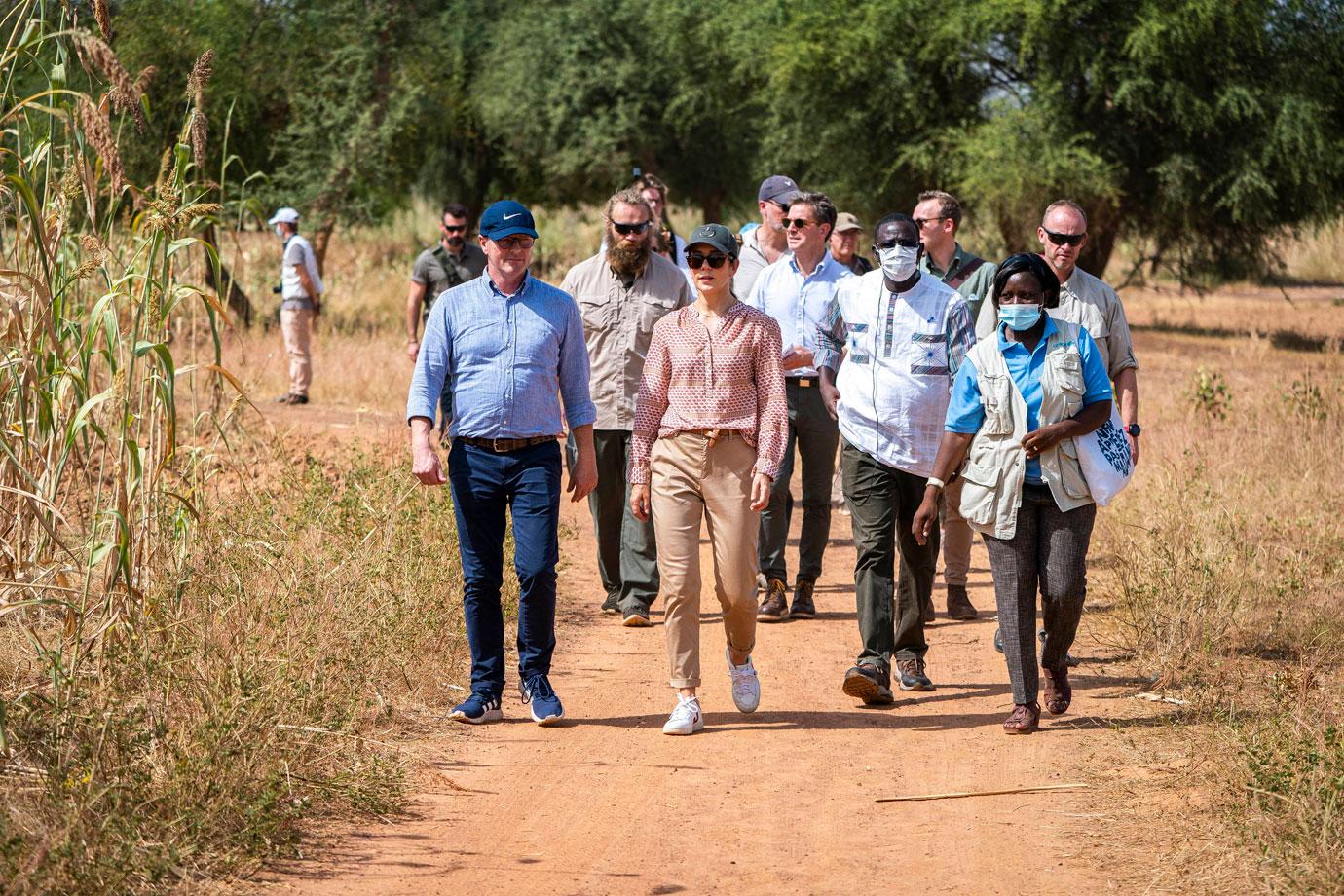 The princess kept cool by wearing a hat and sunglasses while walking around outside.
Article continues below advertisement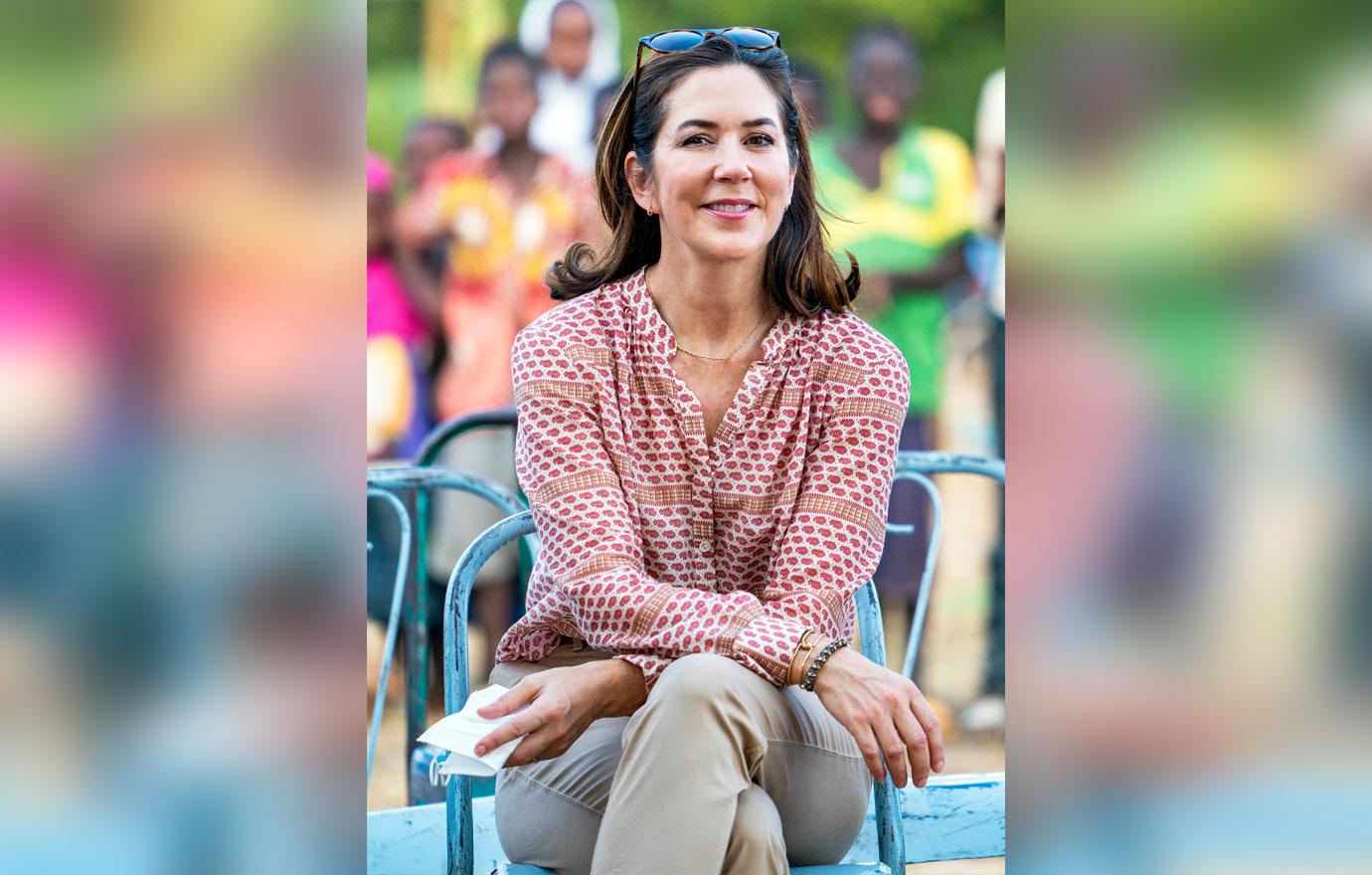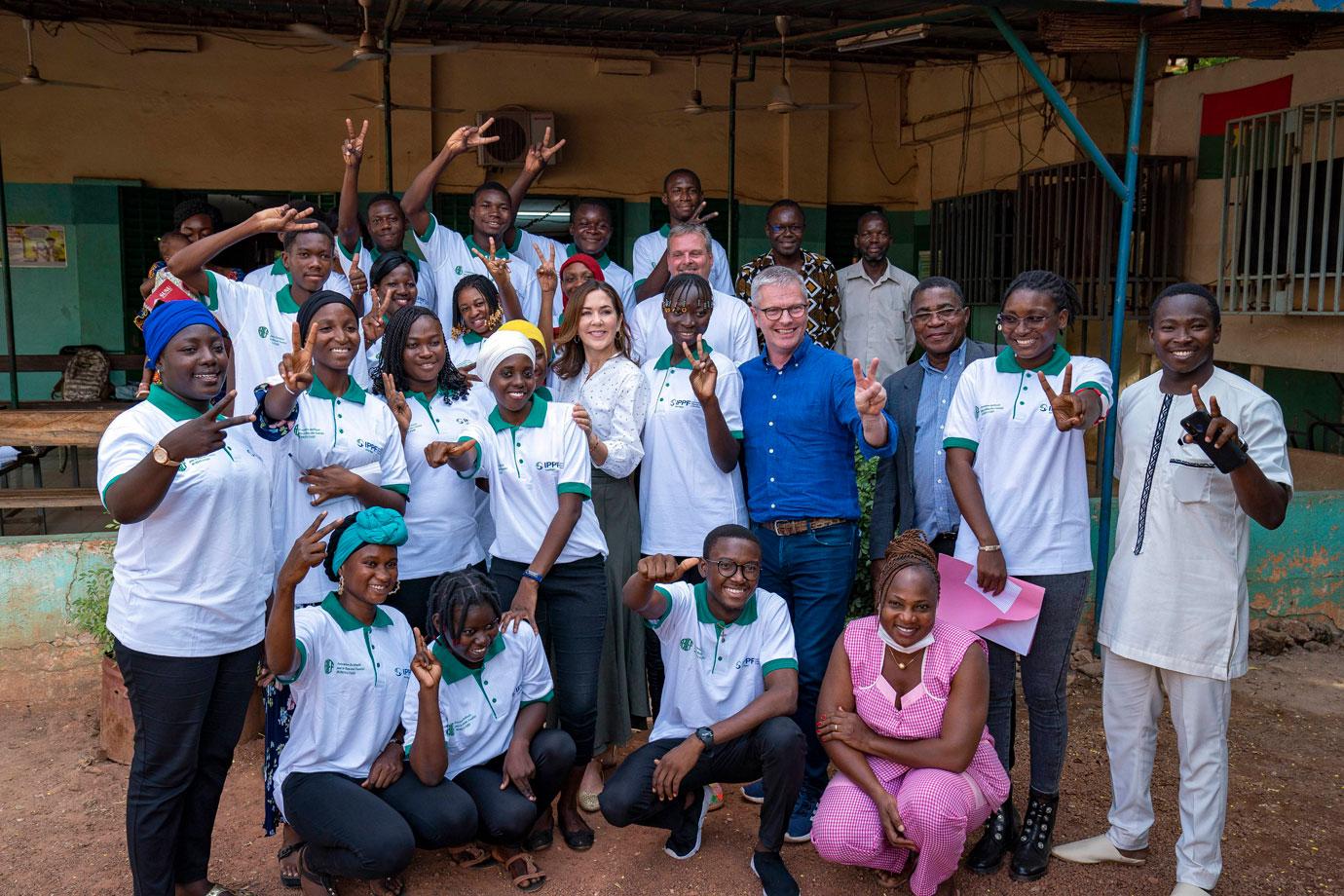 "Burkina Faso is an important partner in Denmark's development policy strategy. Denmark collaborates with partners on a broad-spectrum effort that includes humanitarian, sustainable and stabilizing efforts. It is a long-standing good Danish tradition to help out in the world where all people do not have the same opportunities as we have here at home. This is based on Danish values ​​of human rights and democracy. Denmark is a strong voice in Burkina Faso, among other things when it comes to promoting the conditions and rights of girls and women," another message read.
Article continues below advertisement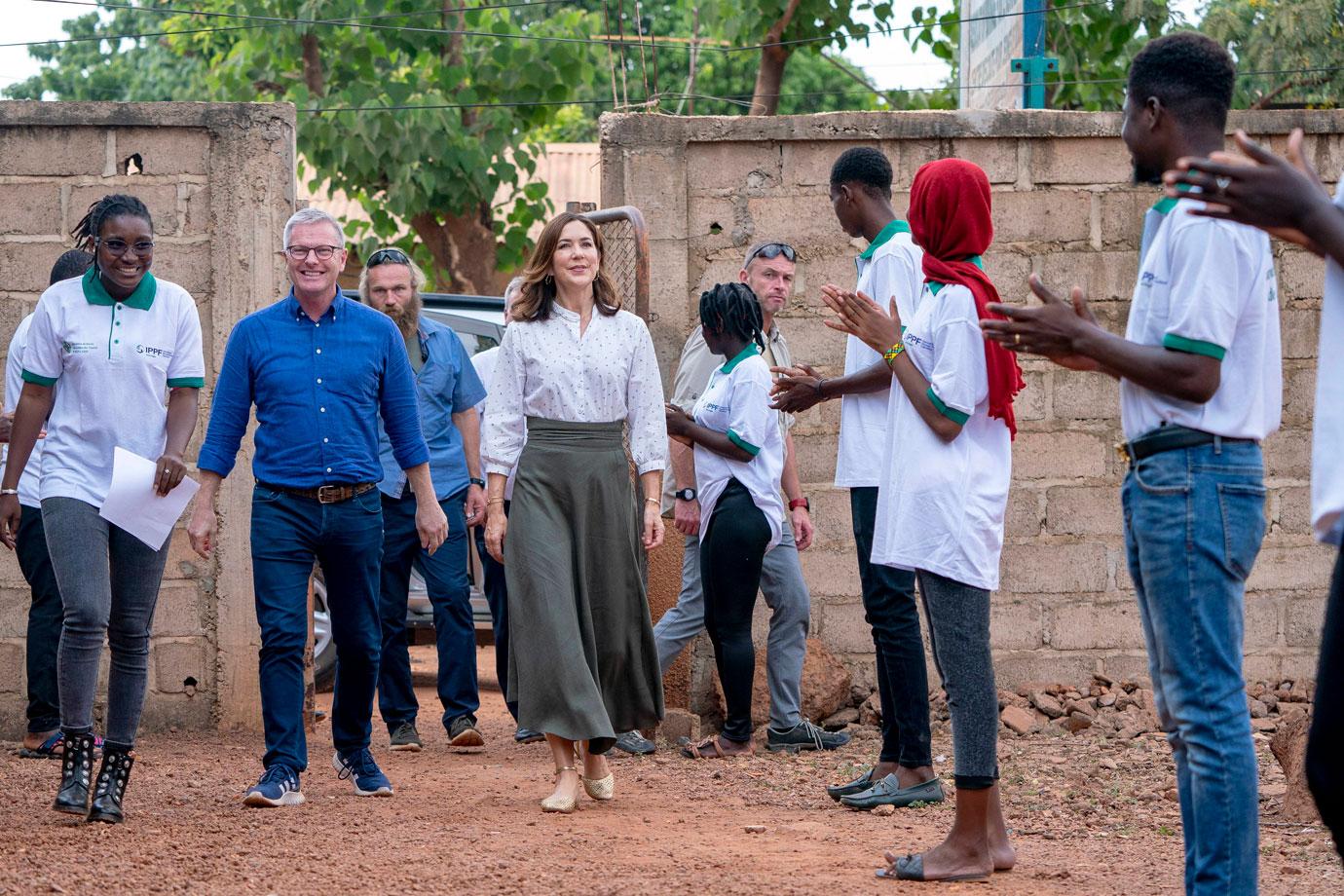 "The second day of Her Royal Highness the Crown Princess' visit to Burkina Faso began with an audience with His Excellency President Roch Marc Christian Kabore. After that, the focus was on young people, who make up about 75 percent of the country's population," the message said.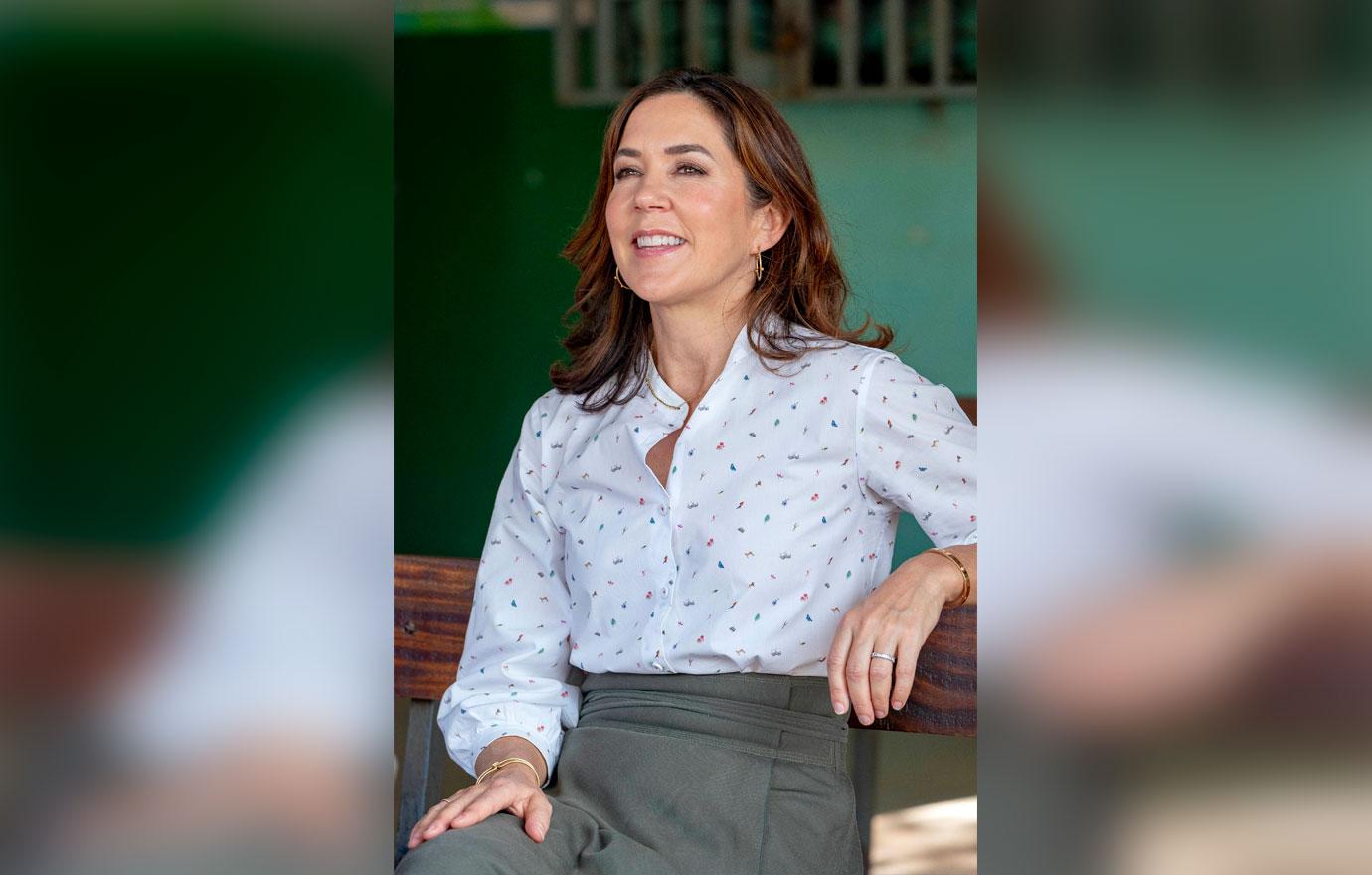 The note continued: "The program thus included both conversations with vulnerable young people who had been subjected to rape, forced marriages and female genital mutilation, but also with the young people who make a special effort to help the hardest hit. The visit ended with a reception with Denmark's partners in Burkina Faso, where the Crown Princess gave a speech."
Article continues below advertisement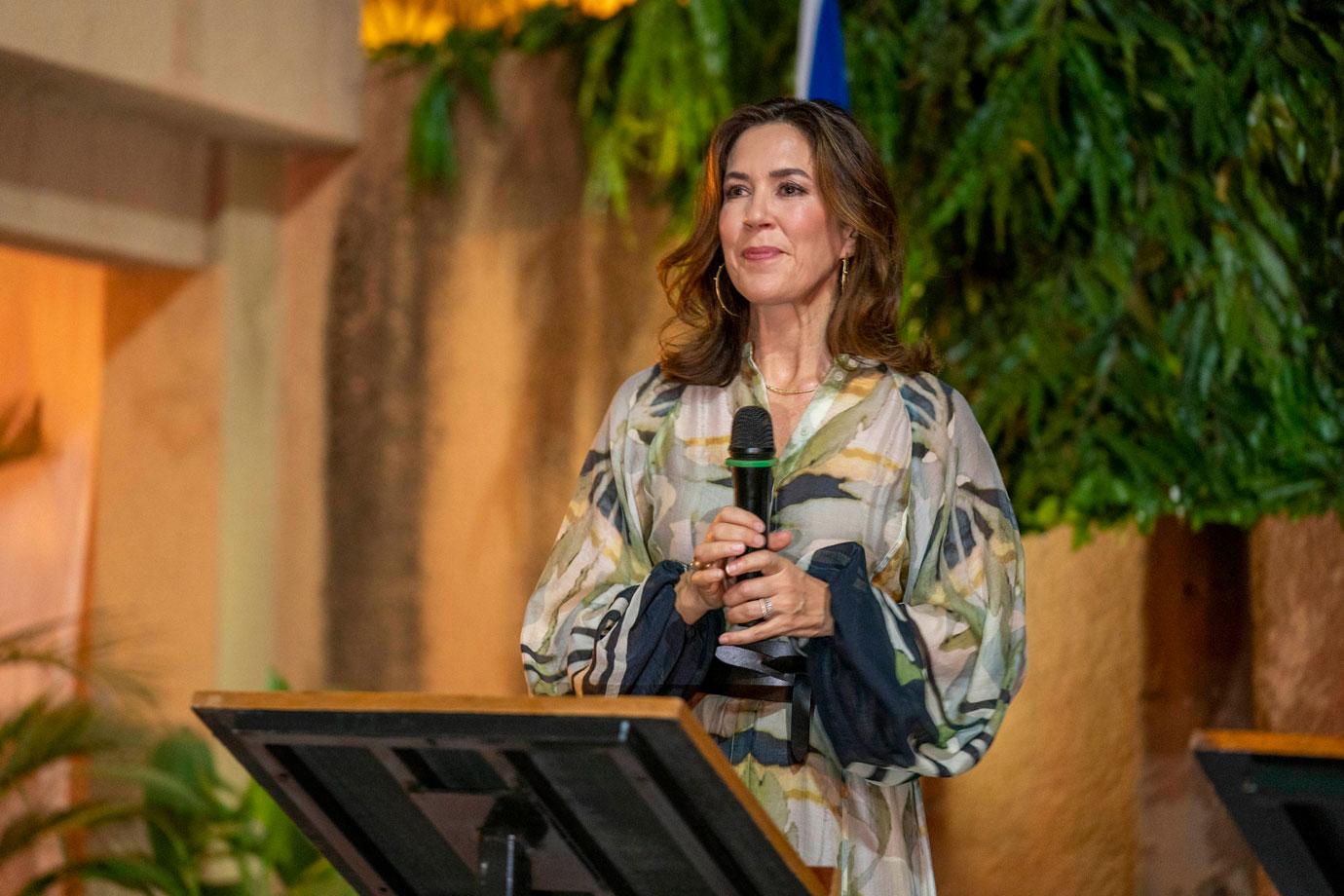 Gorgeous! The princess looked dashing in a patterned dress.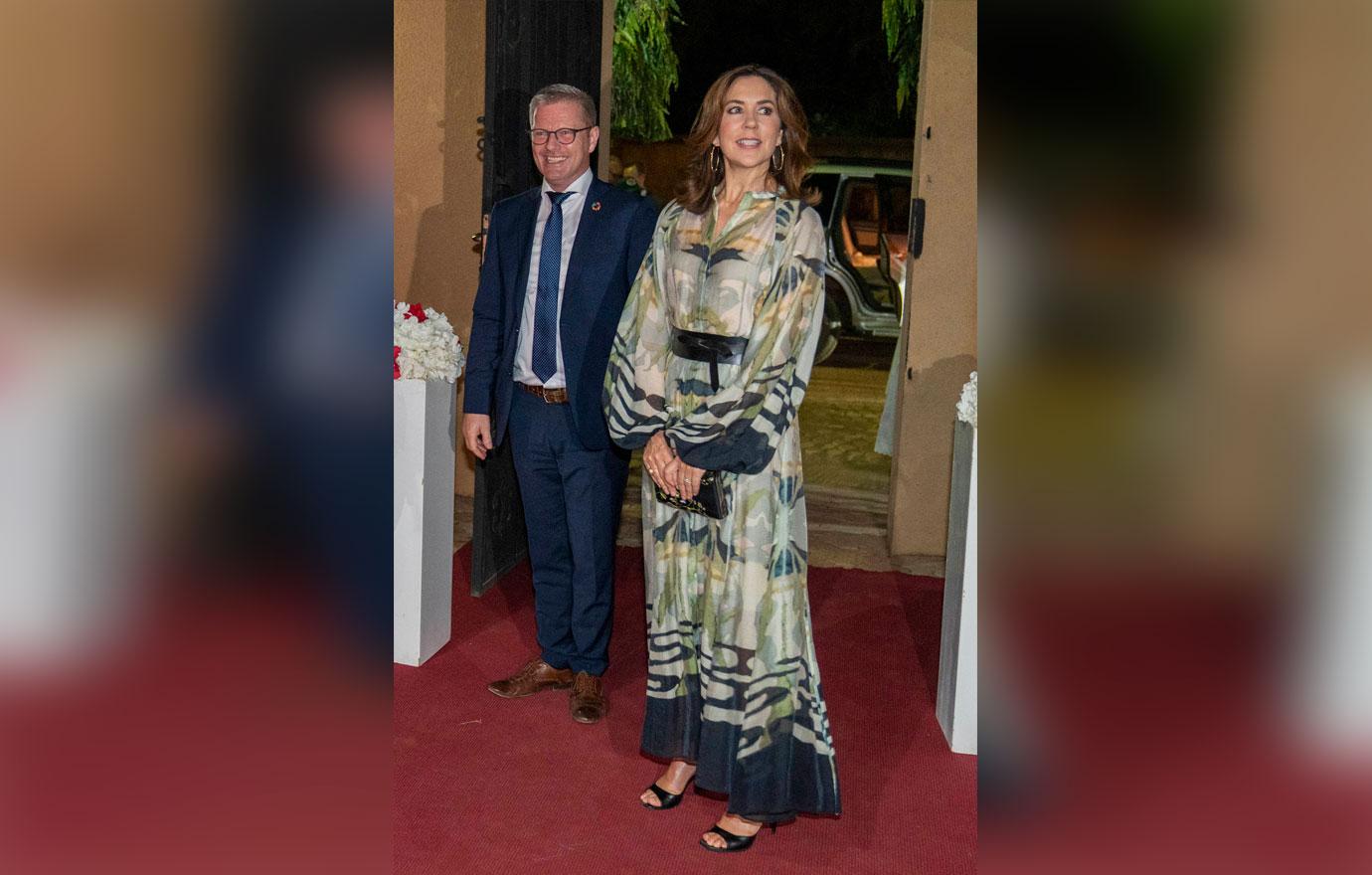 After a busy few days, the princess is now back at home in Denmark.