Ready To Go! Crown Prince Frederik Of Denmark Meets With Danish Olympic Team & Hands Out Flag Ahead Of Games — Pics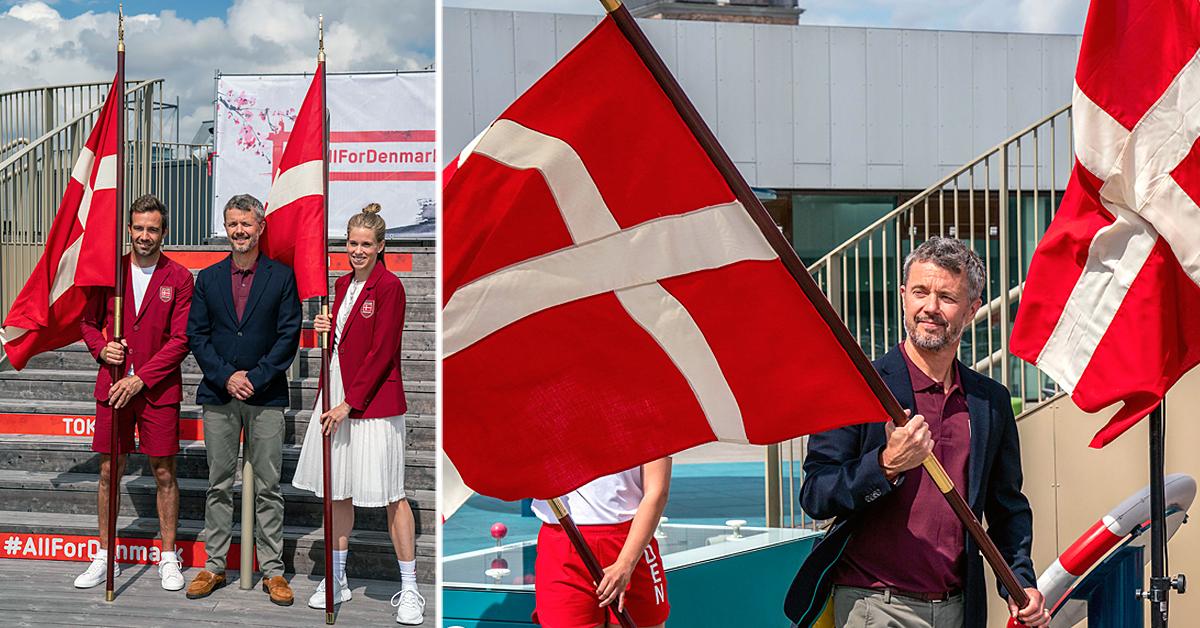 Gearing up for the big event! Crown Prince Frederik of Denmark met with the Danish Olympic team and handed out the Danish Olympic flag on June 24 — a month before the Tokyo Olympic games will begin.
Article continues below advertisement
Since the big event will take place very soon, several teams are receiving the flags to carry in Japan ahead of schedule.
The event took place at Experimentarium in Copenhagen.
Article continues below advertisement
Scroll through the gallery below to see the photos!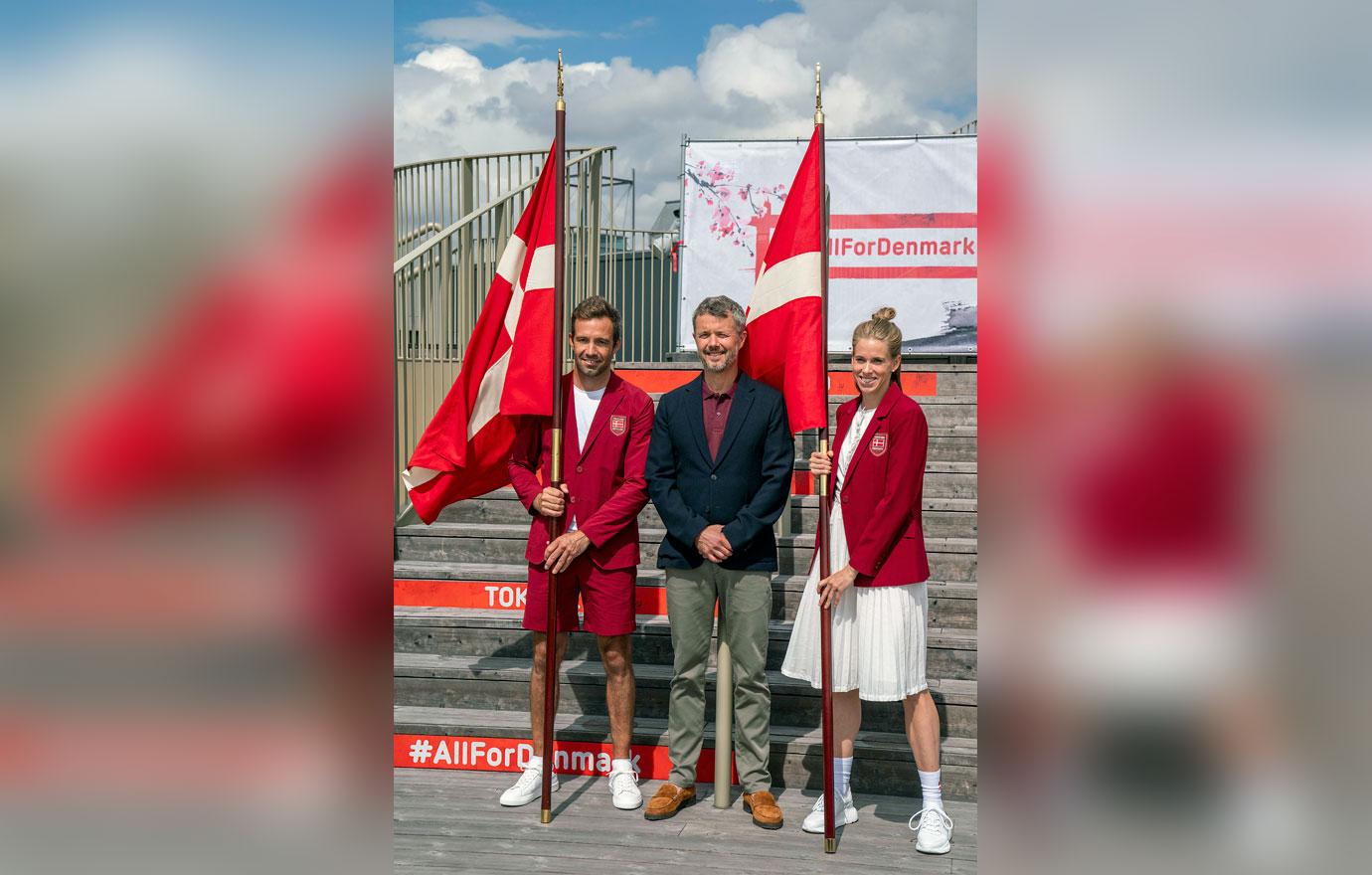 The royal — who wore a blue jacket, pants, and a red shirt — posed for photographs outside.
During the event, the Prince revealed that Sara Plott Petersen and sailor Jonas Warrer will be the flag bearers at the Olympic games. Meanwhile, Lisa Gjessing and Daniel Wagner will carry the flag at the Paralympic games, which will also take place in Tokyo a month after the Olympics.
Article continues below advertisement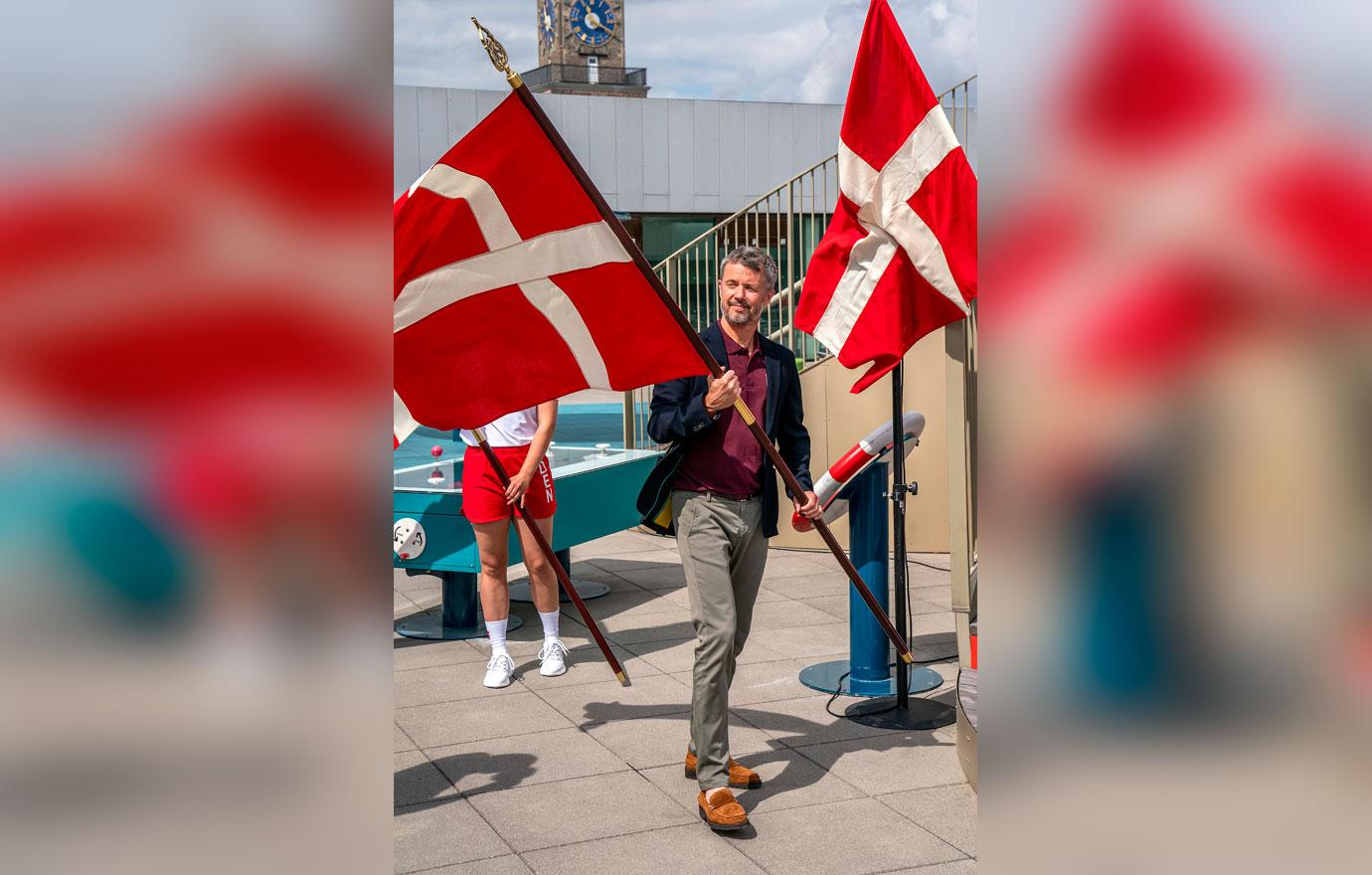 The Prince has been a member of the International Olympic Committee (IOC) since 2009. However, he recently resigned to focus on his duties in Denmark.
"I can say wholeheartedly that it has been a privilege and an honor to serve under the Olympic Flag," he said in a statement.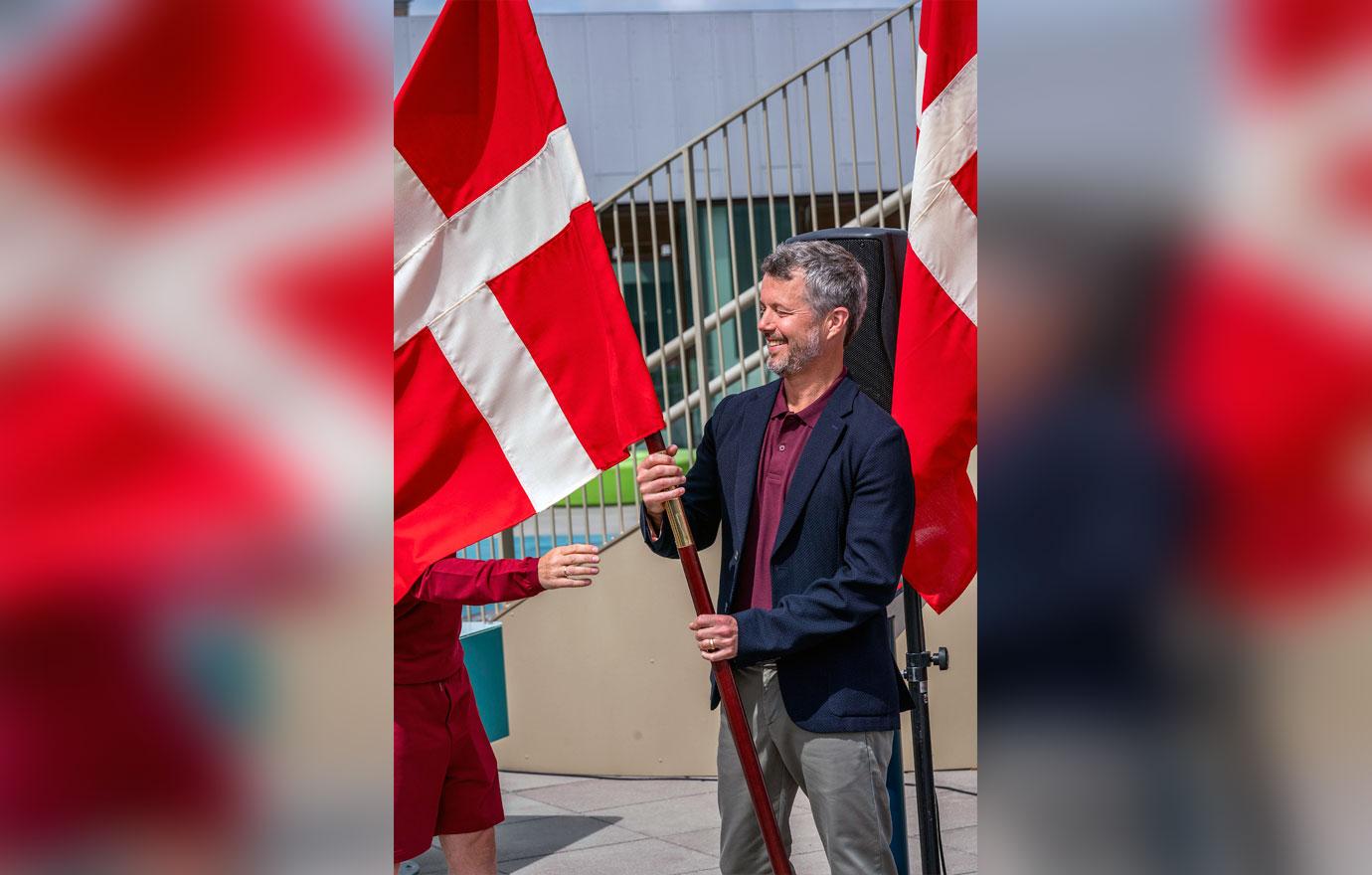 Cross-country skier Kikkan Randall also resigned from the IOC. "Unfortunate and unforeseen personal circumstances have made it difficult for me to contribute the energy and attention necessary to fulfill my IOC role at a level consistent with my values," Randall wrote in her letter of resignation to IOC President Thomas Bach.
Article continues below advertisement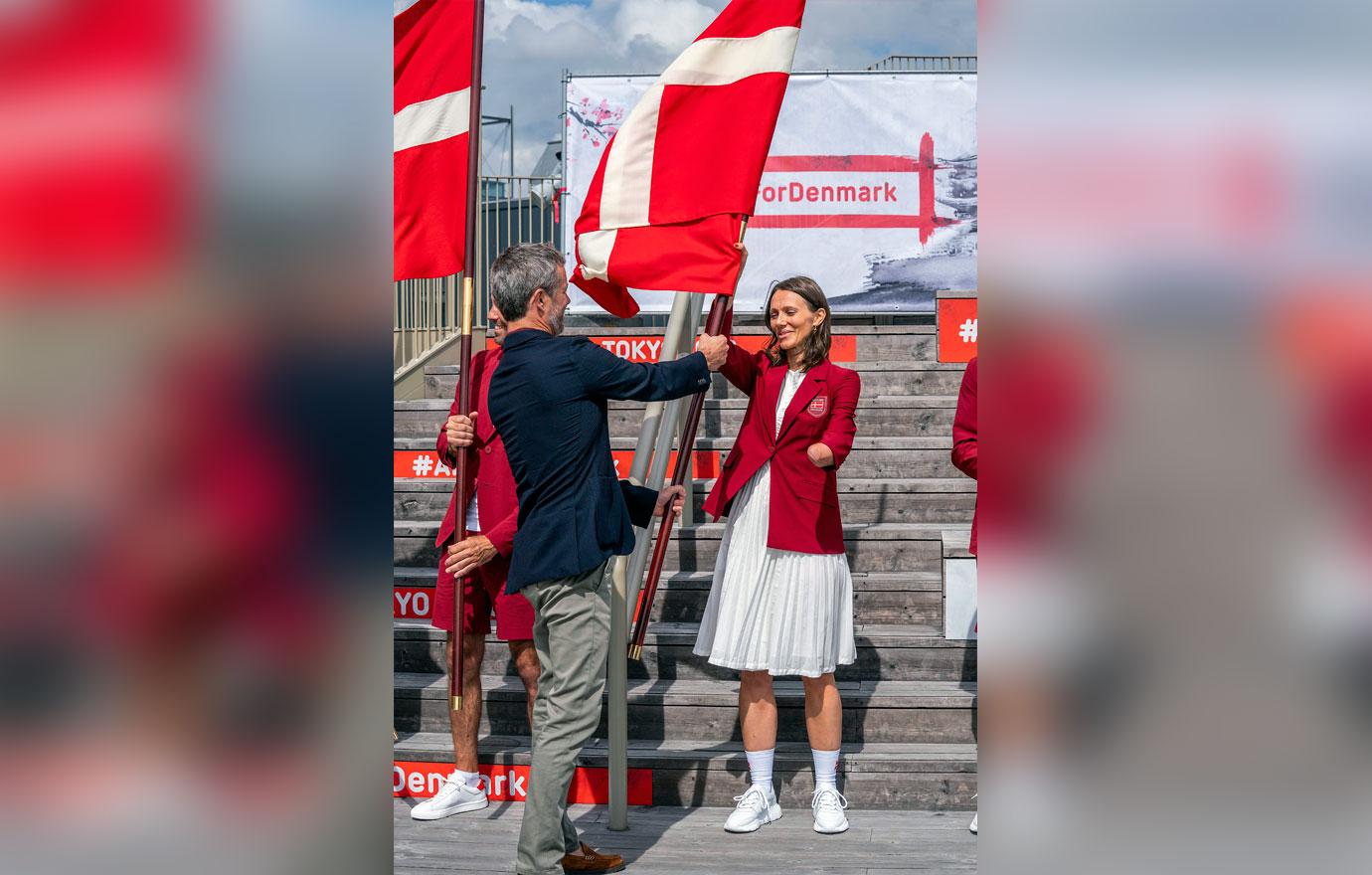 "The Olympic flame will soon be lit in the Japanese capital Tokyo as athletes from around the world gather for the Olympic Games (Olympics) and the Paralympic Games (PL). Today, His Royal Highness the Crown Prince helped to reveal who will be the Danish flag bearers at the opening ceremonies for the Olympics and PL in Tokyo, which will take place on July 23 and August 24 🇩🇰 🇩🇰 🇩🇰 🇩🇰," the official Instagram account captioned some photos.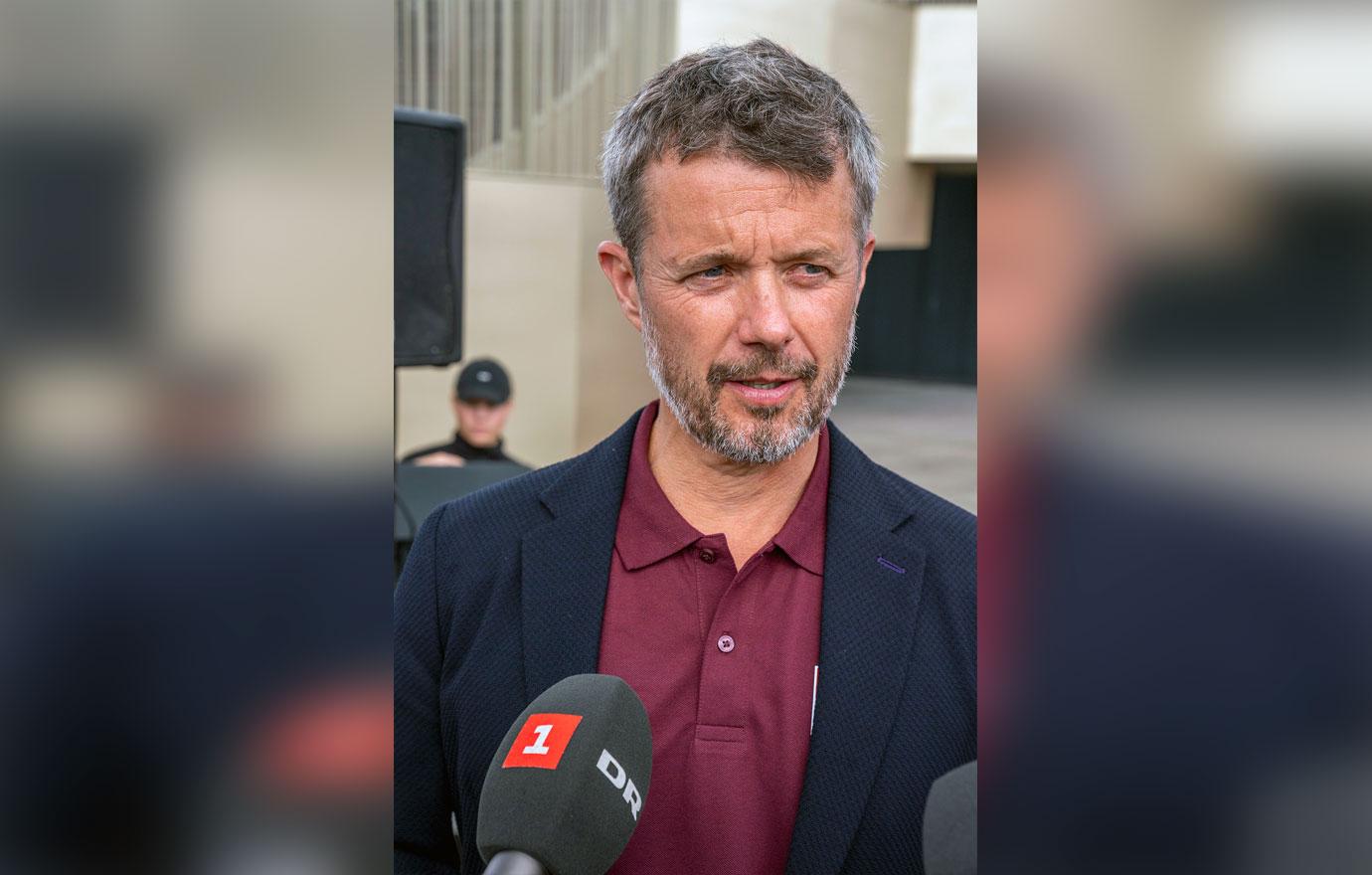 "The flag bearers were unveiled on Experimentarium's roof terrace in Copenhagen, and it is the first time that both a male and female flag bearer have been appointed to the Olympics and PL respectively. At today's event, it was also announced that the Crown Prince and Crown Princess have together contributed to the design of the Danish Olympic clothing collection," the caption continued.