Camilla, Duchess Of Cornwall Announces She's The Patron Of Silver Stories Charity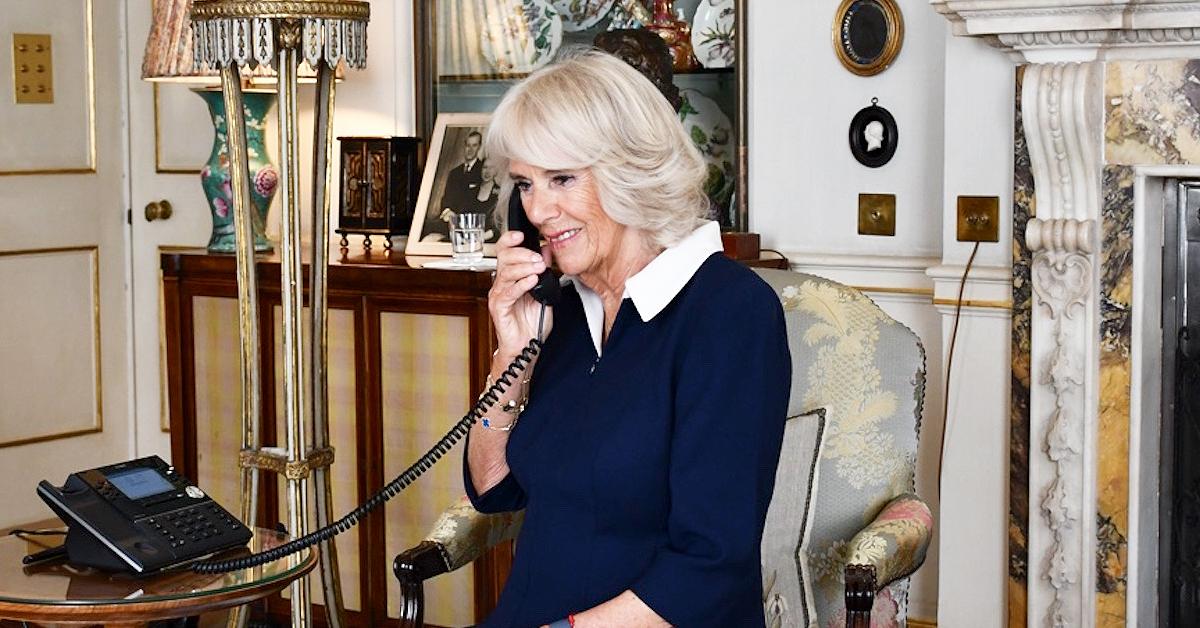 Doing good! Camilla, Duchess of Cornwall announced an exciting new venture on Sunday, October 3: she is now the patron of Silver Stories charity.
Article continues below advertisement
"The Duchess of Cornwall has today taken on the Patronage of Silver Stories, a new charity which links young schoolchildren by telephone so that they can read to isolated older people. 📞," a photo of Camilla on the phone was uploaded to her social media page. "The Duchess enjoyed a call with some young readers earlier this week, who told HRH how much they enjoy spending time reciting stories to the older generation."
Article continues below advertisement
"The Duchess told Ollie and Teagan, who read to older people over the phone: 'I am sure you help the older generation so much by reading to them. It must cheer up their days,'" the message continued. "Children involved in the initiative read to the 'Silver Listeners' once a week for around five minutes, reading either a story or poem, boosting their reading confidence, fluency and expression. The charity, which was started by Elisabeth Carney-Haworth, a former teacher, and her husband David, hopes to spread the message about their work to recruit more Silver Readers and Silver Listeners and get more people involved."
Of course, people loved Camilla's new position. One person wrote, "What an incredibly thoughtful and heartwarming service by young children to brighten the days of older and often lonely older people … such a thoughtful service," while another added, "I love how HRH is always doing her utmost to promote literary causes. 👏."
A third user added, "What a fabulous idea!! And so great to help children with improving their literacy. Also connecting generations 😍."
Article continues below advertisement
One of Camilla's other loves is that she enjoys reading, which is why she started The Reading Room.
"'My idea of perfection is sitting in a garden on a lovely evening with a book,' - HRH The Duchess of Cornwall. What is your idea of book-ish perfection?" a caption read via Instagram.