Did Sarah Ferguson Reveal The Name Of Princess Eugenie's Baby? Watch The Video That Has Fans Talking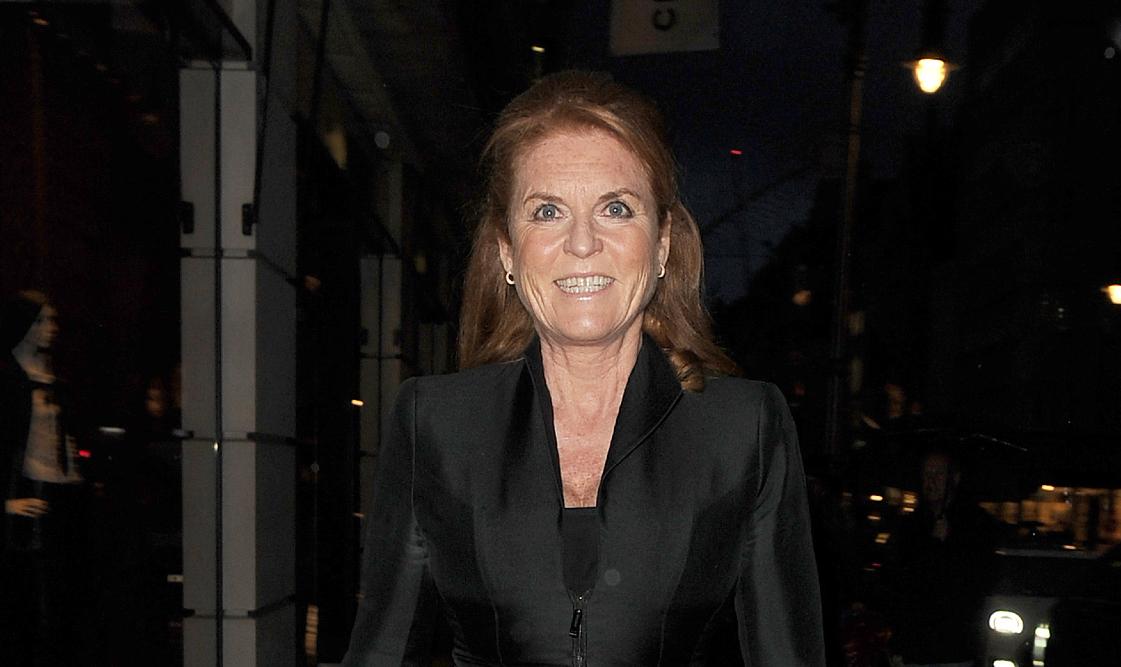 Did Sarah Ferguson just reveal her grandson's name?! The Duchess of York, 61, uploaded a video of herself flipping a pancake in honor of Shrove Tuesday on Tuesday, February 16.
In the clip, Ferguson has several books she wrote displayed around her, including Holly, Little Red and Budgie. However, fans couldn't help but point out that one of the books was called Arthur Fantastic, which is one of the names Princess Eugenie and her husband, Jack Brooksbank, were potentially considering to name their firstborn.
Article continues below advertisement
One person asked, "Is this a sneak peek that her new grand's name is Arthur?" while another added, "Please tell me HRH Princess Eugenie & Jack's baby is named Arthur."
Eugenie, 30, gave birth to her son on February 9, and she and her husband have still not announced the name of their tot just yet. "There are still so many details we don't know," Finding Freedom co-author Omid Scobie said. "We still don't have the official name of this baby, which is a big detail. But it's not unusual for us to have to wait for a while. I'll never forget that we had to wait days for Prince George's name to be announced."
Article continues below advertisement
He added, "In that case, he was the future king, and the Queen had to know the name first. But in this it's kind of unclear whether the name will be shared publicly anytime soon. It is a royal tradition. On one hand, there is a desire to inform all the families and friends before the public declaration is made. But also I think it's about perhaps the couple just wanting a bit of private time to get to know their baby before what will be an onslaught of traditional announcements in a way that royals do best."
Meanwhile, people think Eugenie will name her son after her grandfather, Prince Philip.
Article continues below advertisement
"As we eagerly await the name of Princess Eugenie and Jack Brooksbank's firstborn son to be revealed, there have been some changes in the betting market in the past day," Betfair spokesperson Sam Rosbottom revealed. "Philip is still seeing a lot of love and has got even shorter at 10/3, with royal fans anticipating him being named after his great-grandfather."
Ladbrokes, another gambling page, favored Arthur and Frederick as the top monikers, followed by James, Edward and Albert.