Queen Rania Of Jordan Looks Pretty In Pink As She Admires Handcrafts Made By The Productive Youth Program — See Photos
A fashionable outing! Queen Rania of Jordan and her husband, King Abdullah II, spent some time admiring some crafts during an appearance on Tuesday, March 30.
Article continues below advertisement
Scroll through the gallery below to see their day out!
Article continues below advertisement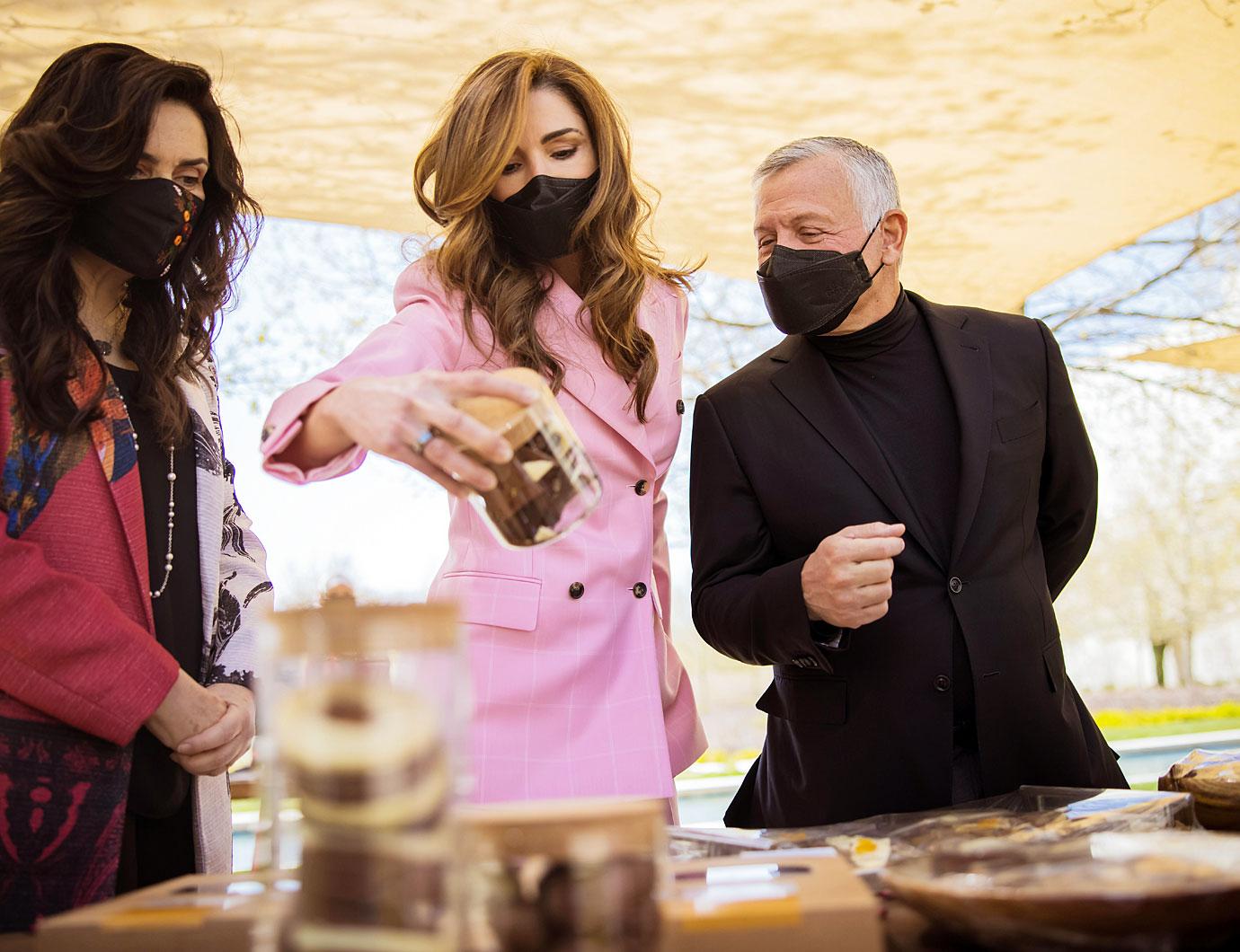 The 50-year-old donned a pink power suit and white heels for the occasion, while her hubby wore a black blazer with gray pants and black shoes. The couple also sported matching black face masks.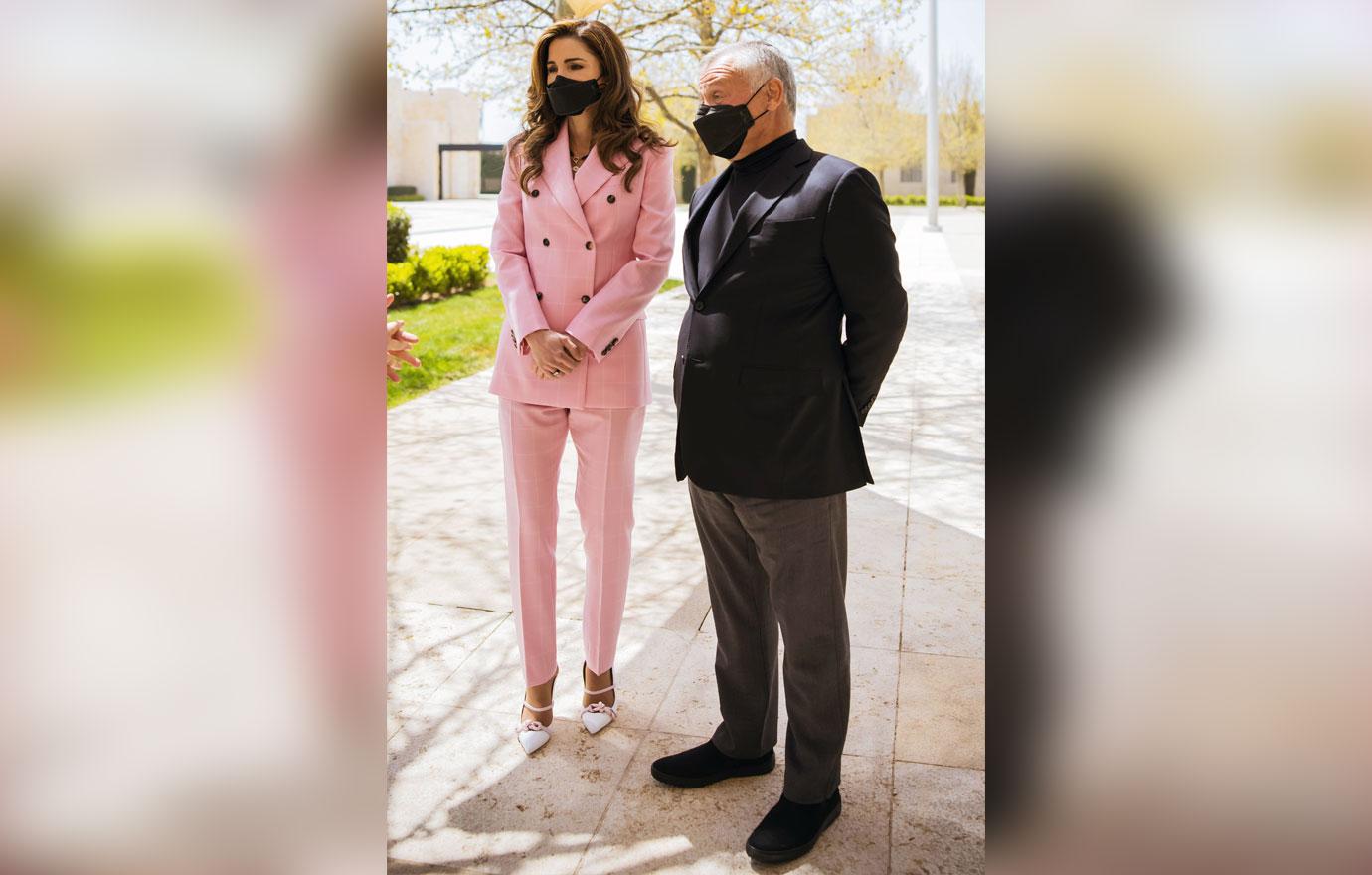 The brunette beauty viewed different types of crafts, including walking sticks, colorful ceramics, beads and wooden jars.
Following the event, Rania took to Instagram to talk about her day.
"With His Majesty today to take a look at the handicrafts made by the Productive Youth Program. Always inspiring to see young people transforming their talents into promising projects #Jordan #LoveJO," she captioned a photo of herself with her husband.
Article continues below advertisement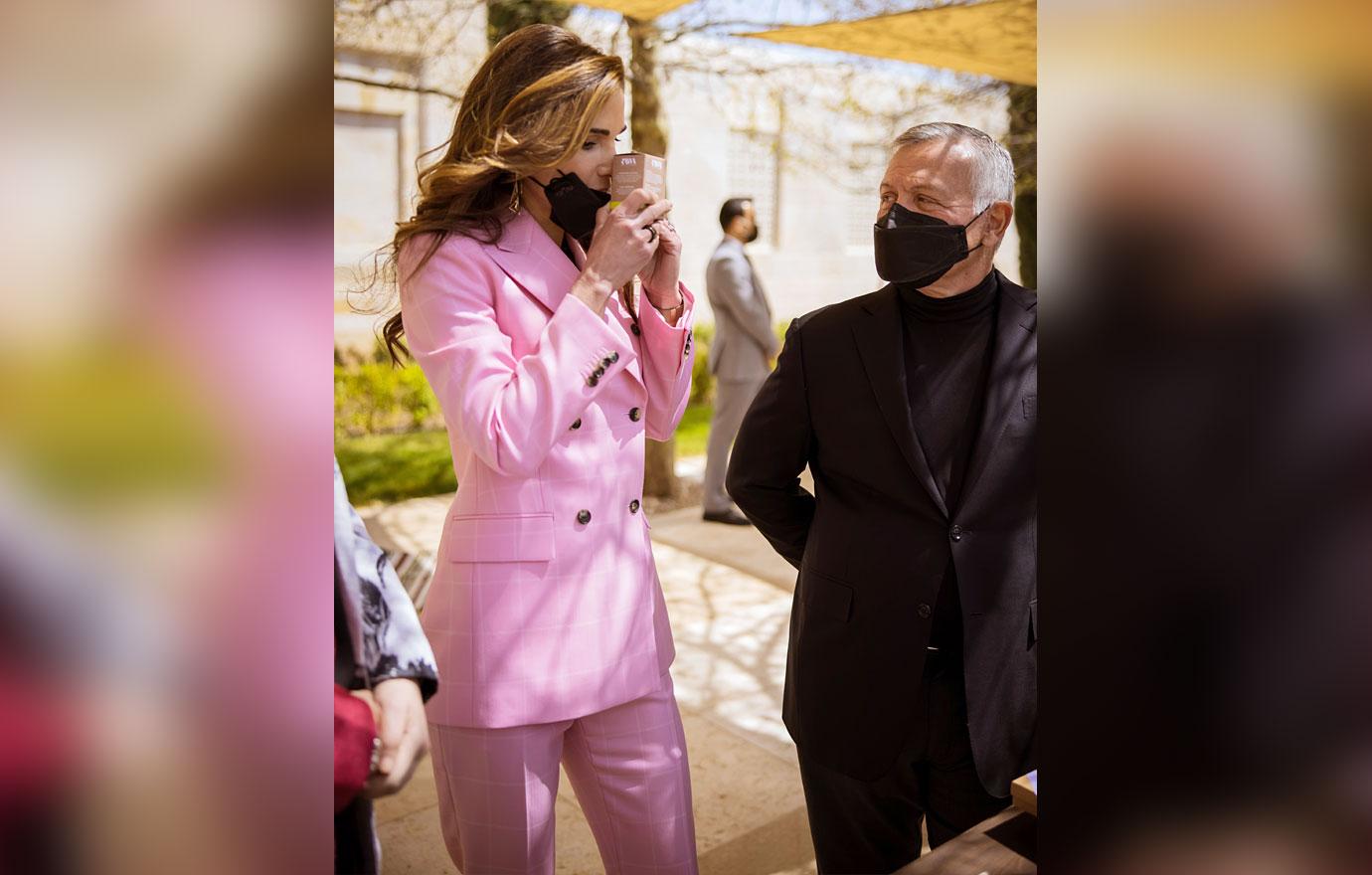 Rania — who describes herself as "a mum and a wife with a really cool day job," per her Instagram bio — is very active on social media. A few days before her excursion, she posted four photos with her kids. I see my whole world in your eyes. "Happy Mother's Day
#Mothersday #Love #Jordan #LoveJO," she wrote.
The pair share four children: Crown Prince Hussein, 26, Princess Iman, 24, Princess Salma, 20, and Prince Hashem, 16.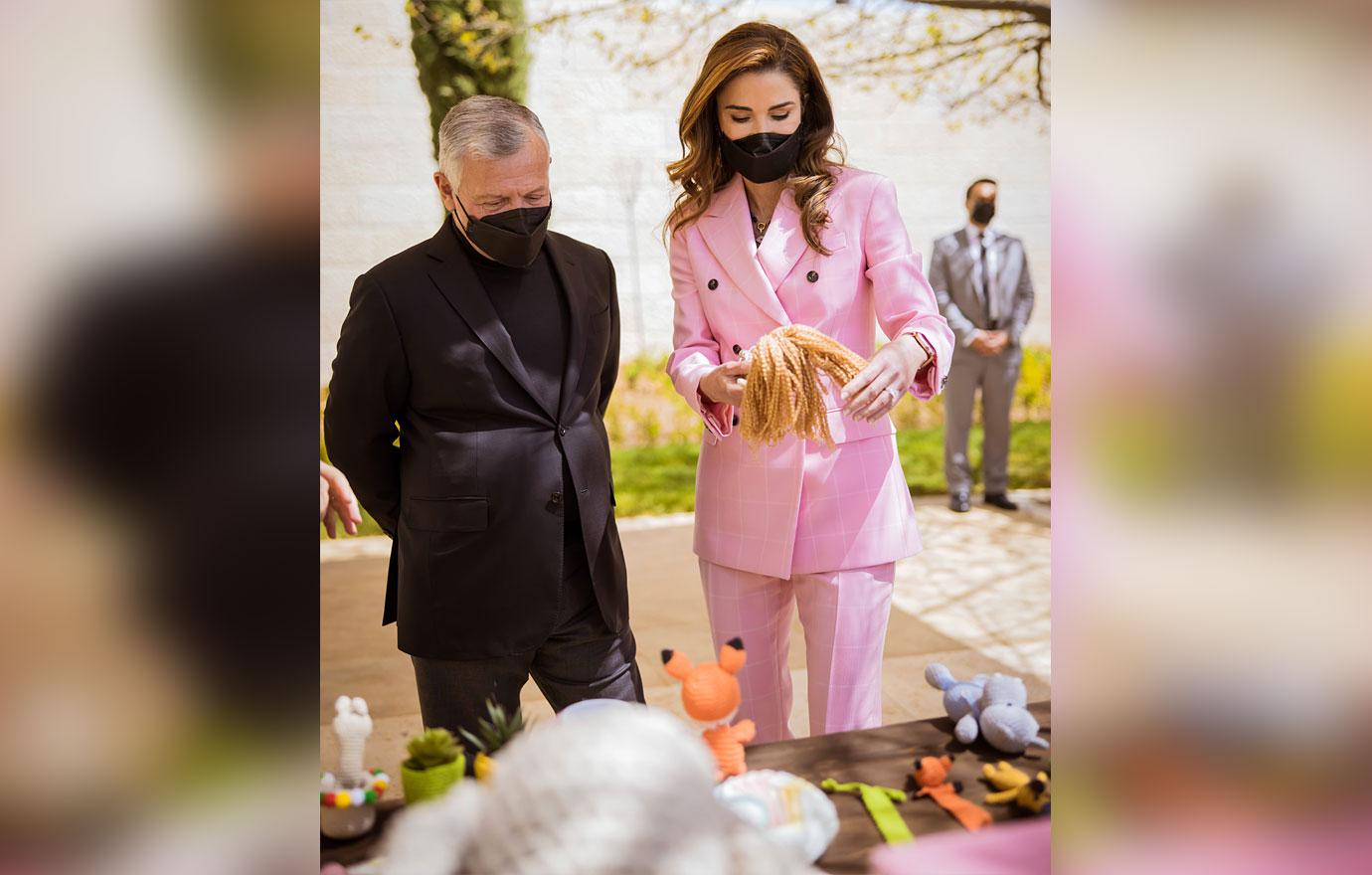 To celebrate the end of 2020, Rania uploaded a family portrait on social media to show her 6.3 million followers.
"This year, even as we have kept our distance, we've all held our loved ones a little closer in our hearts. Sending prayers for health and happiness to all #Love #Family #Jordan #LoveJO," she wrote.
"On past birthdays, I've always wished for more time with my husband and kids – and so far this year, time is all I've had!" she said. "It has been such a blessing to have all my children around, particularly during the months when Jordan was under a strict lockdown. Like so many families, we were grateful to be together, but also heartbroken to see the pain and loss this virus has inflicted on so many around the world."