Queen Elizabeth 'Will Rely On Kate Middleton More Than Ever This Year' As The Royals Prep To Face A Few Challenges, Predicts Expert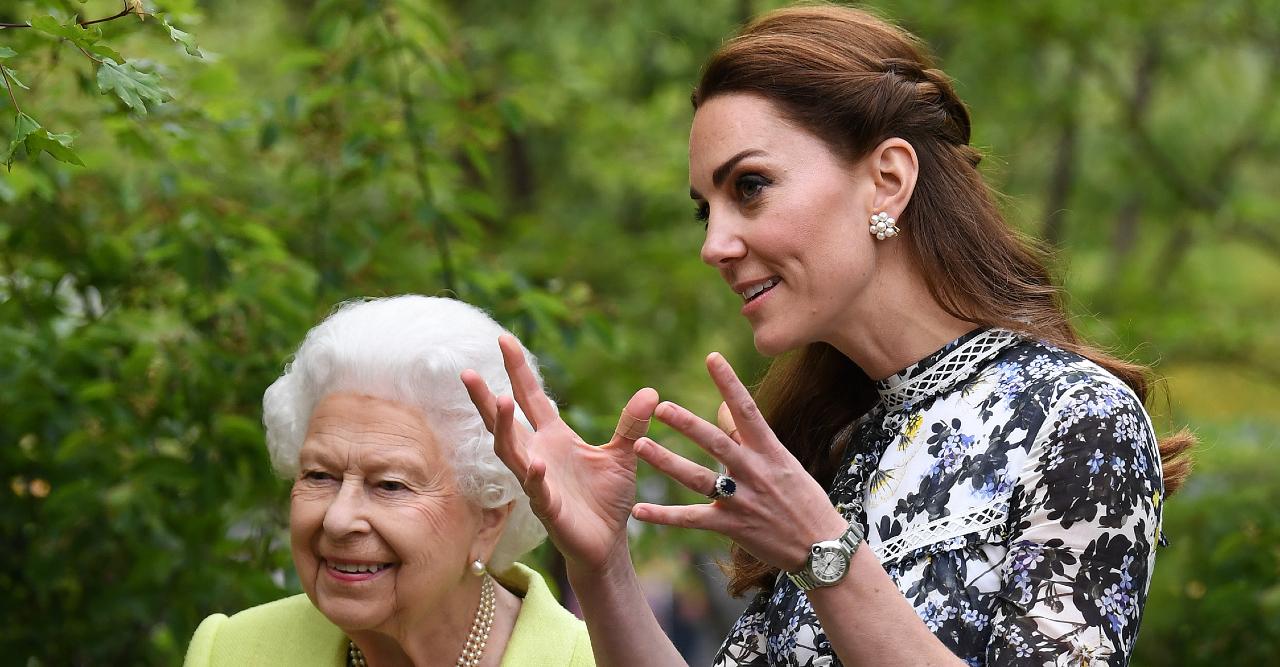 From Prince Andrew's court case to Prince Harry's memoir, the royals have a long road ahead of them in 2022 — but expert Katie Nicholl believes that Kate Middleton will step up to the plate and help the family pull through.
Article continues below advertisement
"Harry and Meghan's interviews this year have caused chaos for the royals, and Harry's new memoir – due out next year – will likely reveal even more intimate details about the royal family, and cause further issues," Nicholl continued. "And Andrew's court case will too. Kate will step up and I know the Queen hugely values her support, and will rely on her more than ever."
Article continues below advertisement
Ahead of the mother-of-three's 40th birthday on January 9, Nicholl reflected on how she's grown into one of the brood's most beloved leaders.
"We've seen Kate blossom over the years, growing in confidence and evolving into a key member of the royals," she said. "Just last month, she proved how far she'd come when she hosted the royals' Christmas carol concert on her own."
Article continues below advertisement
"Standing there as a woman totally sure of herself who takes her role seriously. I think we'll see her thrive even more in her 40th year," the expert predicted. "Like Diana, Kate's immensely popular, a fashion icon and loved by the nation. I don't think she ever wanted to 'be' her late mother-in-law, she just took inspiration from her work ethic and diligence. Kate's the 'people's princess,' but her own version."