Queen Elizabeth & Princess Margaret Show Off Their Princess Dresses As They Perform In Christmas Play In Rare Photo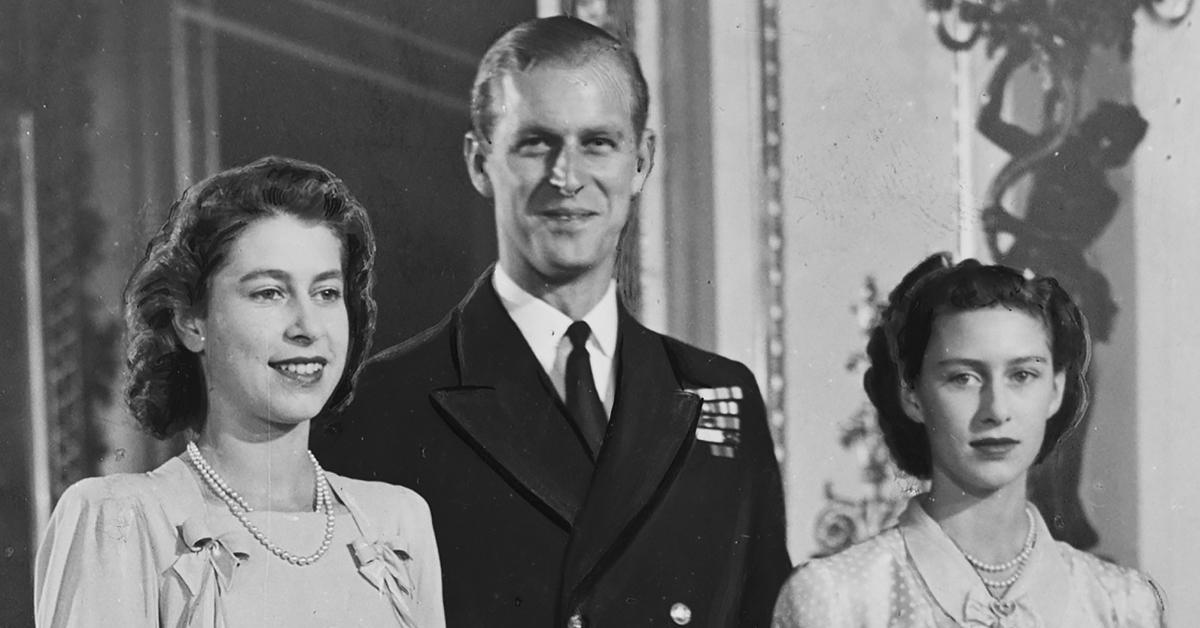 Queen Elizabeth and her sister, Princess Margaret, had some fun back in the day! In a new photo, which is up for action, the sisters showed off their princess dresses as they performed in the Christmas pantomime play Old Mother Red Riding Boots in 1944.
Article continues below advertisement
In the photo, the Queen, 18, who played Lady Christina Sherwood in the show, wore a sparkly gown and a pearl necklace, while her sibling, 14, who played the Honorable Lucinda Fairfax, also sported a poofy frock.
The black-and-white photo belonged to Stanley Williams, who worked at Windsor Castle and Buckingham Palace at the time.
On Wednesday, January 5, an auction, which was held by William George, got off to a great start, as the highest bid was £600 (about $813).
Article continues below advertisement
"Stanley Williams was a long standing Royal Servant and was Superintendent of Windsor Castle and later Buckingham Palace prior to his retirement," a spokesperson for William George said. "The lot comes from the family as they want to ensure it stays in the hands of someone who appreciates this group of items' historical importance."
Article continues below advertisement
"Old Mother Red Riding Boots was an opportunity for Princess Elizabeth and Princess Margaret to provide some wartime entertainment to the Armed Forces and the Children of Windsor," the statement continued. "Needless to say, the Royal Family and Staff at Windsor Castle worked very hard to provide some light entertainment for the audience at a time when this was in short supply."
Guests can view the Queen and Princess Margaret's memorabilia from that time when they visit Windsor Castle until January 31.
Article continues below advertisement
"During the Second World War, The Queen (then Princess Elizabeth) and Princess Margaret spent much of their time in Windsor, safely away from the bombing in London. Between 1941 and 1944 they performed in and helped to stage a series of Christmas pantomimes to raise money for the Royal Household Wool Fund, which supplied knitting wool to make comforters for soldiers fighting at the Front," a caption read via the Royal Collection Trust. "From 25 November 2021 – 31 January 2022 visitors to Windsor Castle will have the unique opportunity to see six rare surviving costumes worn by the teenage Princesses during these wartime performances. Brought together for the first time, the costumes will be displayed in the Waterloo Chamber where the pantomimes were originally performed 80 years ago. In the title role of 'Aladdin' (performed in 1943), Princess Elizabeth wore a gold brocade and turquoise jacket with turquoise dungarees and matching hat, while Princess Margaret wore a red silk dress and matching jacket to play 'Princess Roxana'. Plan your visit on www.rct.uk or follow the link in our bio."