Queen Elizabeth Inadvertently Offers A Glance At A Never-Before-Seen Photo Of Herself With Her Great-Grandchildren — See The Pic!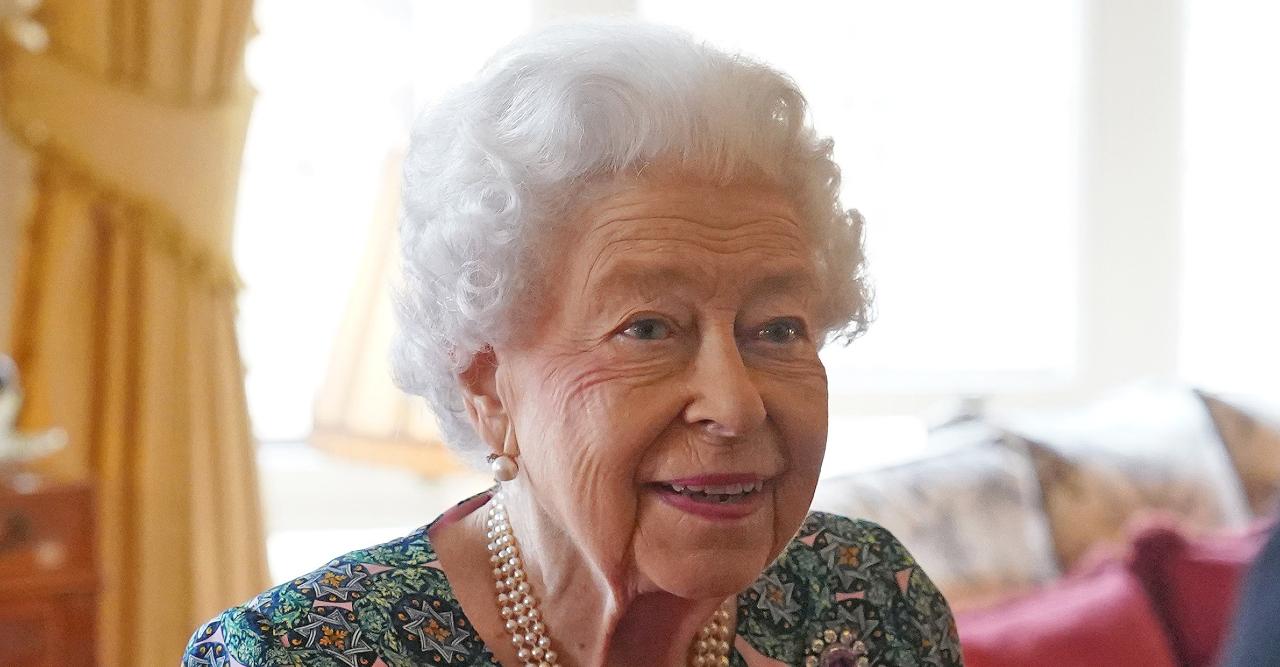 Family is always on Queen Elizabeth's mind!
On February 6, the matriarch welcomed Defence Services Secretary Major General Eldon Millar and Rear Admiral James Macleod to her Windsor Castle home, and photos from the meeting revealed that she keeps framed pictures of her great-grandchildren in the Oak Room.
Article continues below advertisement
In the snaps from that day, you can see a few tchotchkes next to flowers and two framed photos, one of which has never been seen before by the public. That photo shows the Queen sitting on a couch with several of her great-grandchildren, including Mike and Zara Tindall's 10-month-old son, Lucas, who is sitting on her lap.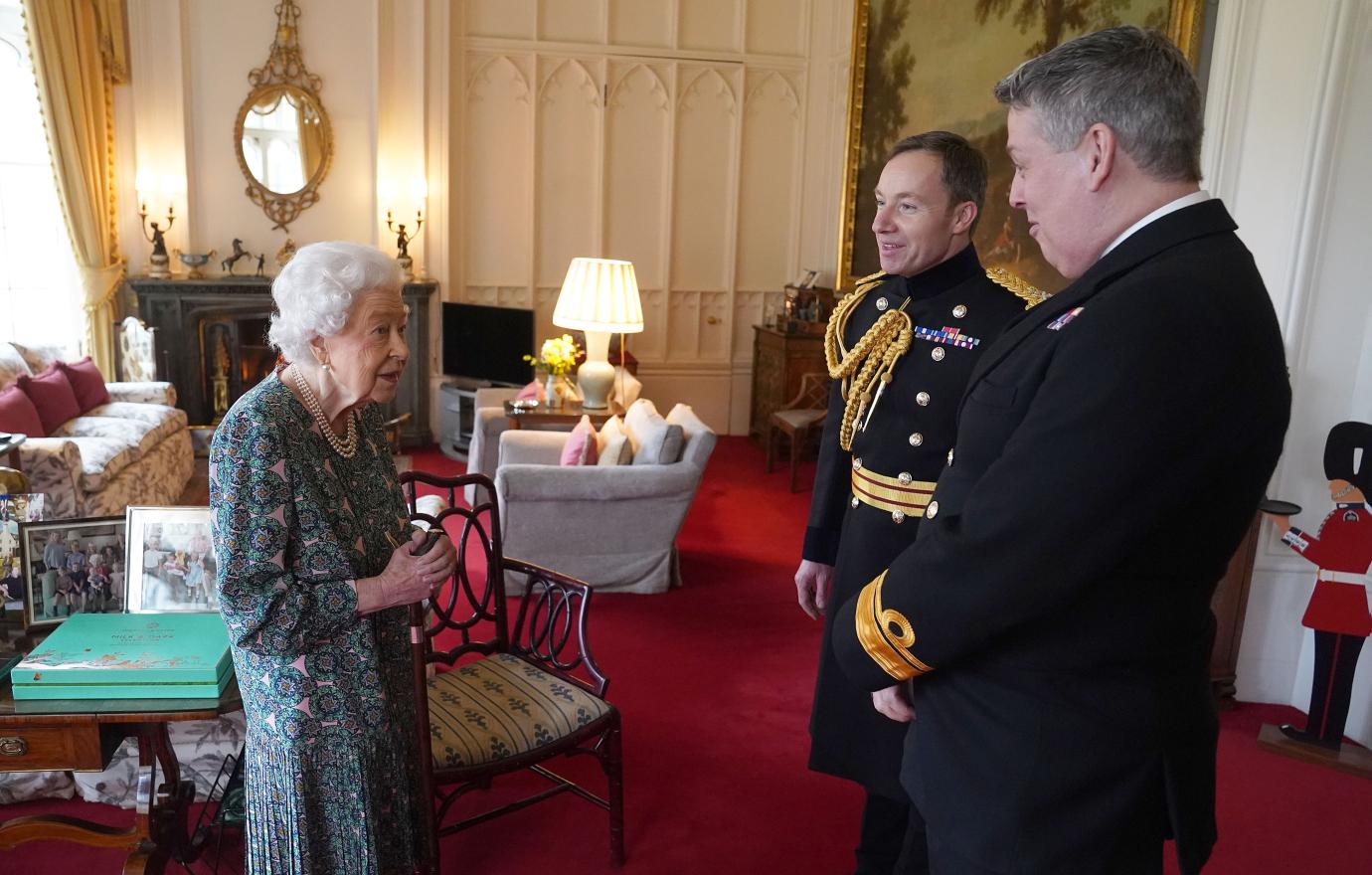 Article continues below advertisement
PRINCE CHARLES & CAMILLA, DUCHESS OF CORNWALL CELEBRATE THE WORK OF THE BRITISH ASIAN TRUST — SEE PICS!
It also appears that Lucas' older sisters Mia, 8, and Lena, 3, are present, as are Prince George, 8, Princess Charlotte, 6, and Prince Louis, 3. Additionally, Lady Louise Windsor, 18, is there, as is 9-year-old Isla and 11-year-old Savannah Phillips.
According to HELLO!, the photo is believed to have been taken this past summer when the royals gathered at the Queen's Balmoral estate in Scotland.
Spending time with her great-grandkids is something the mother-of-four holds dear to her heart.
Article continues below advertisement
"The Queen is in her element when ... having that family time," royal expert Kerene Barefield insisted to Us Weekly. "I'm sure it's something that we'll never ever get to witness — that kind of really relaxed family time."
Article continues below advertisement
"This is the first Accession Day that Philip hasn't been around. In the past, he may not have been with her but his presence was felt. This year, no," her former press secretary Dickie Arbiter shared. "This year [will be] more poignant because she was remembering her father and her strength and Prince Philip. She's remembering the two men in her life that she adored and loved. They're both gone."
"She had her first Christmas on her own without Prince Philip, she will have her first birthday, she'll remember Prince Philip on what would have been his 101st birthday," he continued. "There's a lot of firsts that the Queen has to confront. They probably mean a lot more to someone in their 90s than someone very much younger. Widowhood is lonely, but when you're 95, I imagine it's even lonelier."