Queen Elizabeth Honors Late Husband Prince Philip By Wearing Special Brooch During Outing In England — Pics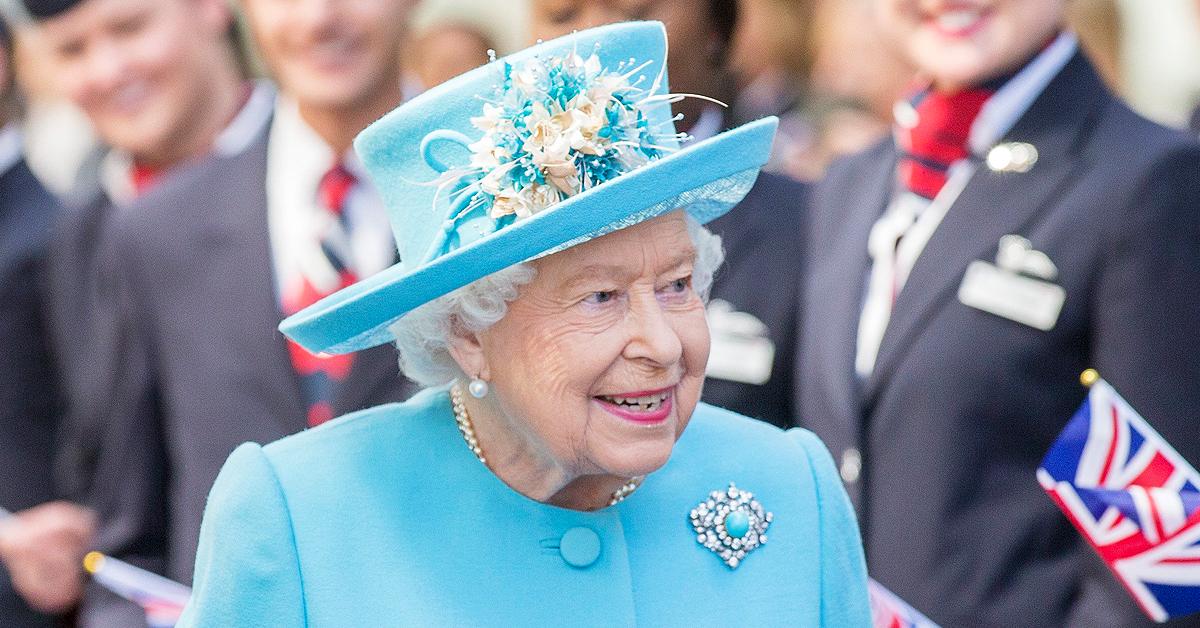 Almost two months after Prince Philip died, Queen Elizabeth honored her late husband by wearing a special brooch.
Article continues below advertisement
On Saturday, May 22, the 95-year-old visited the HMS Queen Elizabeth in Portsmouth, England, where she wore a red coat and hat, along with a yellow gold accessory, which was displayed on the left side of her outfit.
The brooch — which has carved ruby and diamond embellishments — was designed by the late Andrew Grima and was given to her by Prince Philip in 1996.
Article continues below advertisement
This is hardly the first time the Queen has worn the accessory. In 2008, she donned it while visiting Slovenia, and in 2007, she had it on during her Christmas Day broadcast.
Article continues below advertisement
During the visit, the Queen visited aircraft carrier and met with several crew members.
Article continues below advertisement
"Her Majesty The Queen visits the company of HMS Queen Elizabeth in Portsmouth to bid them farewell ahead of the ship's maiden operational deployment.⚓️," The Royal Family captioned a slew of photos via Instagram.
"The Queen is the Sponsor of HMS Queen Elizabeth, one of the two largest warships ever built by @RoyalNavy," the message continued. "Her Majesty named @hmsqueenelizabeth on 4th July 2014 at Rosyth, Scotland and attended the ship's Commissioning Ceremony in Portsmouth in 2017. During today's visit, The Queen met some of the 1,700 @RoyalNavy, @royalairforceuk and @royalmarines personnel, and 250 US Marines @usmarinecorps, preparing to deploy on board @hmsqueenelizabeth . 🌏The aircraft carrier will cover 26,000 nautical miles in 28 weeks, from the Mediterranean to the Philippine Sea. The ship's company bid farewell with 'Three Cheers for Her Majesty The Queen' as The Queen departed HMS Queen Elizabeth via the flight deck."
Article continues below advertisement
The Queen has been at many royal events ever since Philip died on April 9, and it doesn't seem like she is stopping anytime soon.
"Her family will step up and be by her side, but she will carry on," a former royal aide told PEOPLE, referring to how senior members of the family may accompany the Queen at future events. "She understands that she has a job to do, and [Philip] would have wanted her to crack on. She did do so when he retired from public life."