Queen Elizabeth Proves She's In Good Shape As She Steps Out To Award An Organist With The Queen's Medal For Music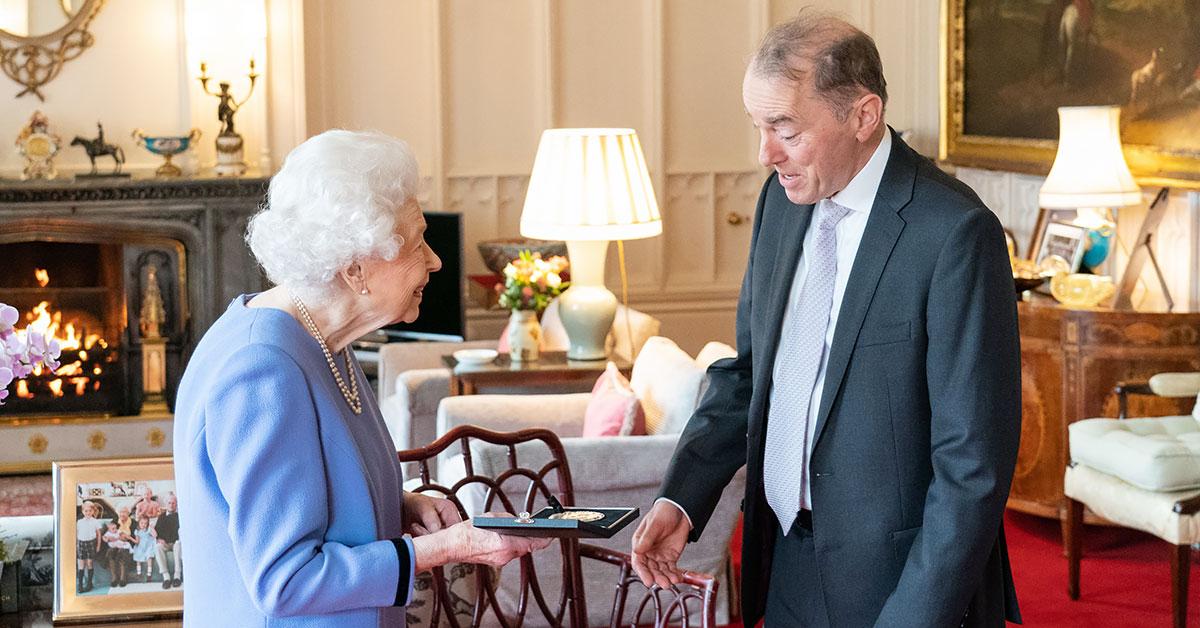 Back in fine form! On December 8, Queen Elizabeth eased everyone's worries when she appeared at Windsor Castle to award concert organist Thomas Trotter with the Queen's Medal for Music.
Article continues below advertisement
"I am deeply honoured to be awarded The Queen's Medal for Music for 2020," Trotter said of the special day, according to The Express. "To have my work recognised in this way is totally unexpected and highly gratifying, and it is a privilege to join the list of distinguished recipients of this award."
Article continues below advertisement
Article continues below advertisement
It was just last month when the monarch was forced to cancel a few appearances, as she had sprained her back, and in October, she was briefly hospitalized and followed doctors orders to rest.
Article continues below advertisement
"I just want to say that I know everybody will be wanting to offer their best wishes to Her Majesty. I just wanted to reassure everybody that I did see the Queen for an audience at Windsor on Wednesday and she's very well," he revealed. "It shouldn't need saying, but I wanted to say so anyway."
Now that she's back in good health, the Queen is likely to stick to tradition and host this year's Christmas festivities.
"The Queen is totally committed to hosting everyone as she hopes to make it back to full health in the coming weeks," an insider told The Mirror. "Her Majesty is resting under doctors' orders with the intention of being able to fully enjoy the company of her extended family over the holiday period."