Princess Diana Didn't Want To Date Tom Cruise Because He Was 'Too Short,' Former Chef Divulges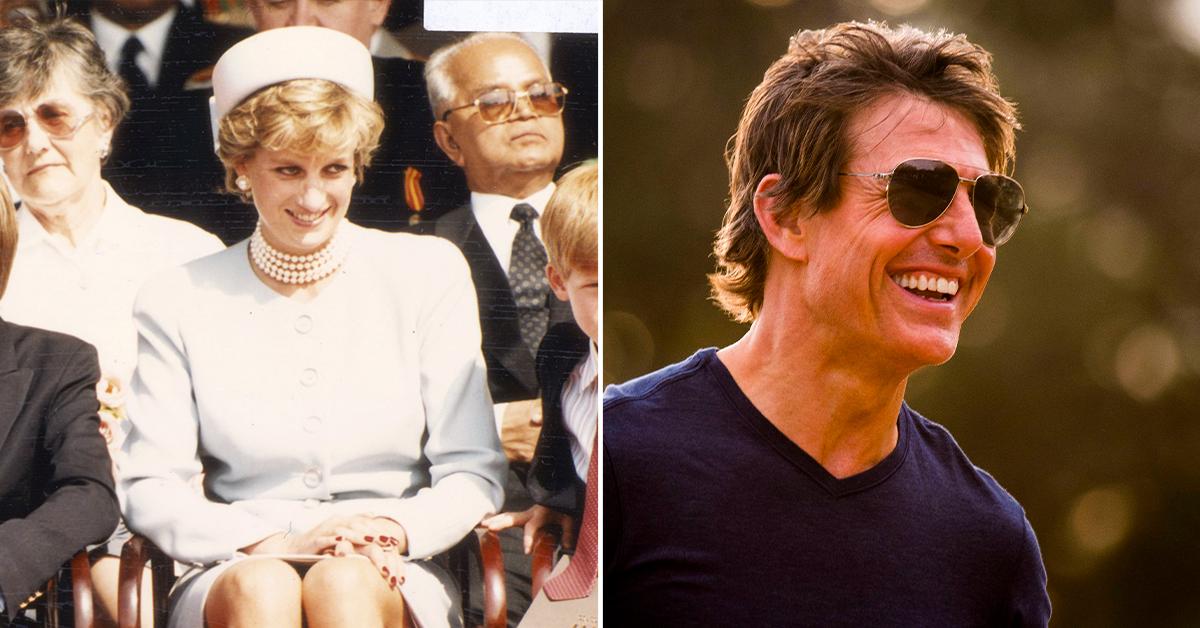 What could have been! Princess Diana apparently had a thing for Tom Cruise back in the day, but when she met him, she was longer interested because of his height.
Article continues below advertisement
"I remember Princess Diana taking the boys to the set of Mission Impossible and to meet Tom Cruise," former royal chef Darren McGrady revealed. "Wills and Harry loved the pyrotechnics. But Princess Diana … 'That's another one off the list Darren. He's too short!'"
Article continues below advertisement
Diana and Prince Charles got married in 1981, but they later divorced in 1996. However, their relationship wasn't all rainbows and butterflies.
"One of the most shocking things that Diana told me was that the night before the wedding Charles told her that he didn't love her," astrologer Penny Thornton, who was interviewed on ITV's The Diana Interview: Revenge of a Princess, which aired in November 2020, said. "I think Charles didn't want to go into the wedding on a false premise. He wanted to square it with her and it was devastating for Diana."
"She didn't want to go through with the wedding at that point, she thought about not attending the wedding," she added.
Article continues below advertisement
"It was so brief," Elizabeth Holmes explained of their short relationship. "That sort of speaks to how [Charles] was approaching this and the pressures that he was feeling. … It was sort of like a formality, almost."
"She's making this huge life decision without stable family behind her [and] much guidance," Holmes added. "Looking back in hindsight, it's very easy to find all the red flags. … It was like, 'We're marching forth. We're doing our duty.'"
Ultimately, the two weren't a match. "The astonishing thing was that they were so incompatible, just so incompatible," her former vocal coach Stewart Pearce — who wrote Diana: The Voice of Change, which was released on June 15 — exclusively told The Royal Observer. "Was she in love with Charles? Absolutely. Was he in love with her? No. I mean, completely incompatible."