While Visiting Jordan 3 Years Ago, Prince William Said He 'Needed To Come Back' To The Country To Take A Photo With His Family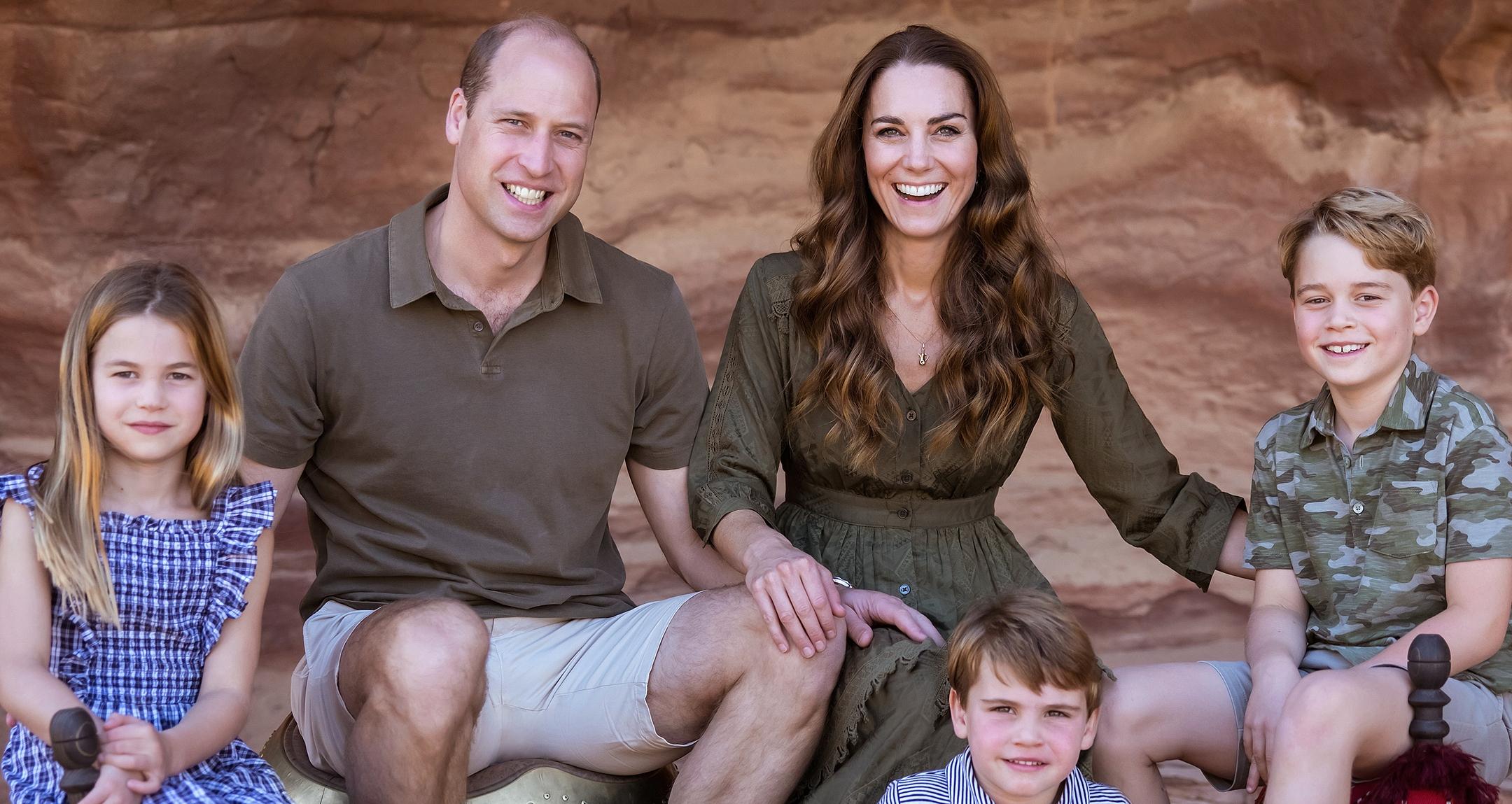 A full-circle moment! Three years ago, Prince William traveled to Jordan for a tour without his wife, Kate Middleton, as she had just given birth to their youngest son, Prince Louis, who is now 3.
Article continues below advertisement
Since the mom-of-three — who lived in Amman for two years when she was younger, as her father, Michael Middleton, was stationed there as a pilot for British Airways — couldn't travel overseas, the organizers of an event had a photo of Kate with her father and sister, Pippa Middleton, from when they were younger on display when he visited the archaeological site at Jerash.
Article continues below advertisement
At the time, William posed for a photo overlooking the ruins and said, "I need to come back with the family for this shot."
Fortunately, it all worked out, as the family-of-five visited the Middle East over the summer, where they took their photograph, which is now their Christmas card.
Article continues below advertisement
"Delighted to share a new image of the family, which features on this year's Christmas card 🎄," the caption read.
Article continues below advertisement
"The Duke and Duchess of Cambridge are pleased to share a new photograph of their family," a statement from the palace read. "The photograph, which features on Their Royal Highnesses' Christmas card this year, shows The Duke and Duchess with their three children Prince George, Princess Charlotte and Prince Louis in Jordan earlier this year."
This year, the kiddos — Prince George, 8, Princess Charlotte, 6, and Louis — are looking forward to being with Queen Elizabeth for the holidays.
Article continues below advertisement
"It's going to be a big family affair," an Us Weekly source spilled. "George, Charlotte and Louis are absolutely delighted to be seeing their great grandmother in person again."
The tots "spent hours picking out their own festive gifts for [the Queen], and Charlotte and George made her paintings of The Christmas Story in art class at school," the insider revealed.