Prince Harry's Pals 'Are Slightly Concerned About How Far He's Going' With New Documentary & Book, Expert Reveals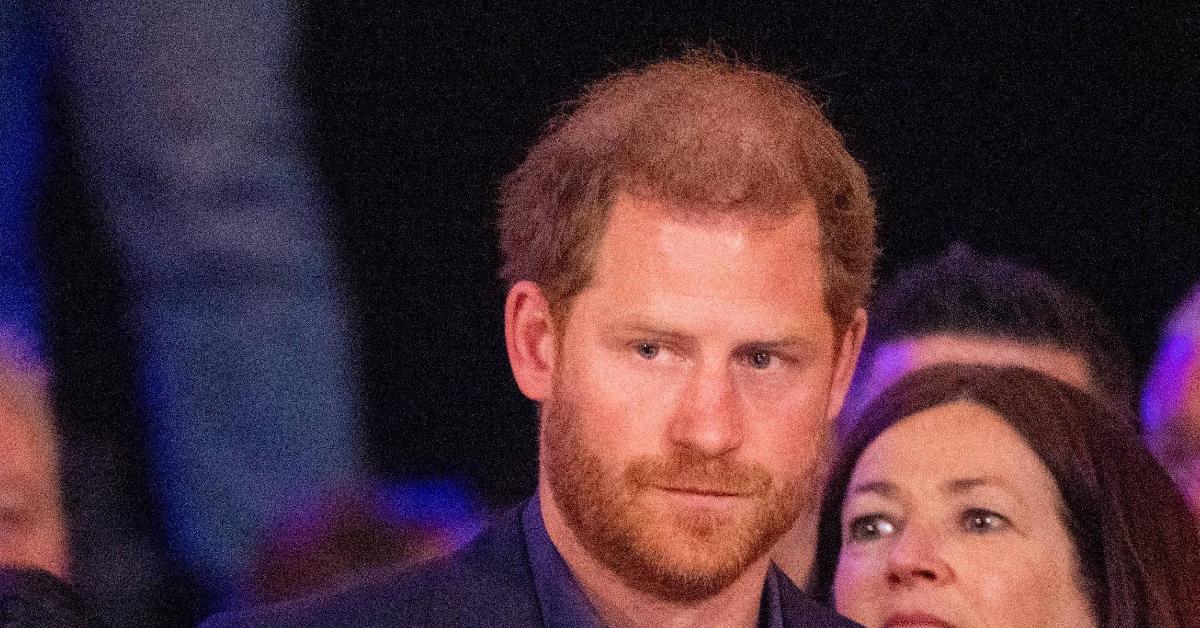 Prince Harry is gearing up for a busy end of the year, as his documentary and book Spare will be released. However, his friends — and family — are nervous for what's to come.
Article continues below advertisement
"I think it's all a very closely guarded secret," royal expert Nick Bullen told Us Weekly. "We have a documentary [coming out] in December. We've got the book in January. And, you know, Netflix have paid a lot of money for this documentary. … So, Harry and Meghan [Markle] are gonna have to say more than, 'We have a lovely life in Montecito and we love each other.' You know, there needs to be some meat in this sandwich."
"Now, whether that's for the book or the documentary, I don't know, but I know a lot of people have been saying to him, 'Why are you going back over this old brand? Why are you digging all of this up again?'" Bullen added. "So, I think those closest to him in the U.K. or those who were very close to him in the U.K. in the past are slightly concerned about how far he's going. Now, whether he puts all of that in the book or the doc, I don't know, but he's certainly been doing a lot of early childhood research."
Article continues below advertisement
As The Royal Observer previously reported, Harry, 38, shared more details about his upcoming tome.
"I'm writing this not as the prince I was born but as the man I have become. I've worn many hats over the years, both literally and figuratively, and my hope is that in telling my story — the highs and lows, the mistakes, the lessons learned — I can help show that no matter where we come from, we have more in common than we think," he announced. "I'm deeply grateful for the opportunity to share what I've learned over the course of my life so far and excited for people to read a firsthand account of my life that's accurate and wholly truthful."
It sounds like the royal family is scared for what secrets may come out.
"Certainly I think [that] the questions he's been asking have been raising a number of eyebrows," Bullen stated. "And then those that are sort of closer to [King Charles III] and the queen and the Prince and Princess of Wales — who are part of the palace infrastructure — are absolutely bracing themselves for what's about to come because nobody knows. History has shown us that when the Sussexes speak, they can throw out some pretty big accusations."
Article continues below advertisement