Prince Harry 'Needed Acupuncture To Stay Calm' Before His Wedding To Meghan Markle, Book Claims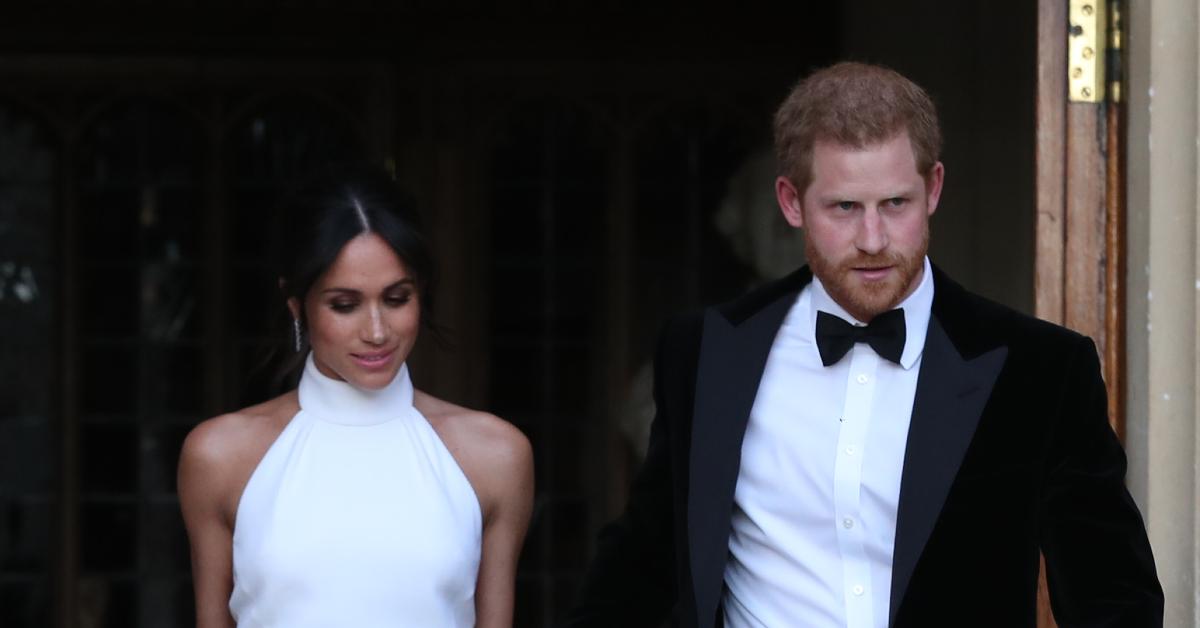 Not only was Meghan Markle stressed leading up to her big day, but it sounds like Prince Harry was as well.
Article continues below advertisement
"The prince, who needed acupuncture to stay calm in the run-up to the wedding, was overwrought when the chosen tiara could not be made instantly available for Meghan's hairdresser Serge Normant, who had flown from New York to work on the hair fitting," Andrew Morton wrote in the updated version of Meghan: A Hollywood Princess. "The Queen's formidable dresser Angela Kelly, who is the guardian of the Queen's jewelry, is said to have informed the irate prince that certain security protocols had to be adhered to in order to access the priceless piece."
Article continues below advertisement
"A source revealed that he was told: 'They're kept under very tight lock and key. You can't turn up and demand to have the tiara just because your hairdresser happens to be in town.' Harry would have none of it, telling anyone who would listen: 'What Meghan wants, Meghan gets.' His ringing phrase did her no favors," the author continued.
Morton claimed that Harry suspected that the "old guard at the palace did not like Meghan and were deliberately trying to make life difficult for them."
Article continues below advertisement
However, Morton claimed Queen Elizabeth stepped in, saying, "She gets what tiara she's given by me."
Article continues below advertisement
"Almost overnight, the narrative about her turned full circle, from Duchess Difficult to Duchess Dictatorial," Morton wrote. "Once that narrative was fixed in the popular imagination, it was almost impossible to change."
In March, Meghan also claimed that Kate Middleton made her cry prior to her nuptials.
"I don't say that to be disparaging to anyone because it was a really hard week of the wedding and she was upset about something but she owned it — she brought me flowers, she apologized, a note apologizing – she did what I would do if I knew I hurt someone," she said. "What was shocking – six, seven months after our wedding that the reverse of that would be out in the world. I would have never wanted that to come out about her, ever, even though it had happened. I protected that from ever coming out in the world."