Prince Harry Accused Of Stealing Prince William's Speech After Talking At U.N.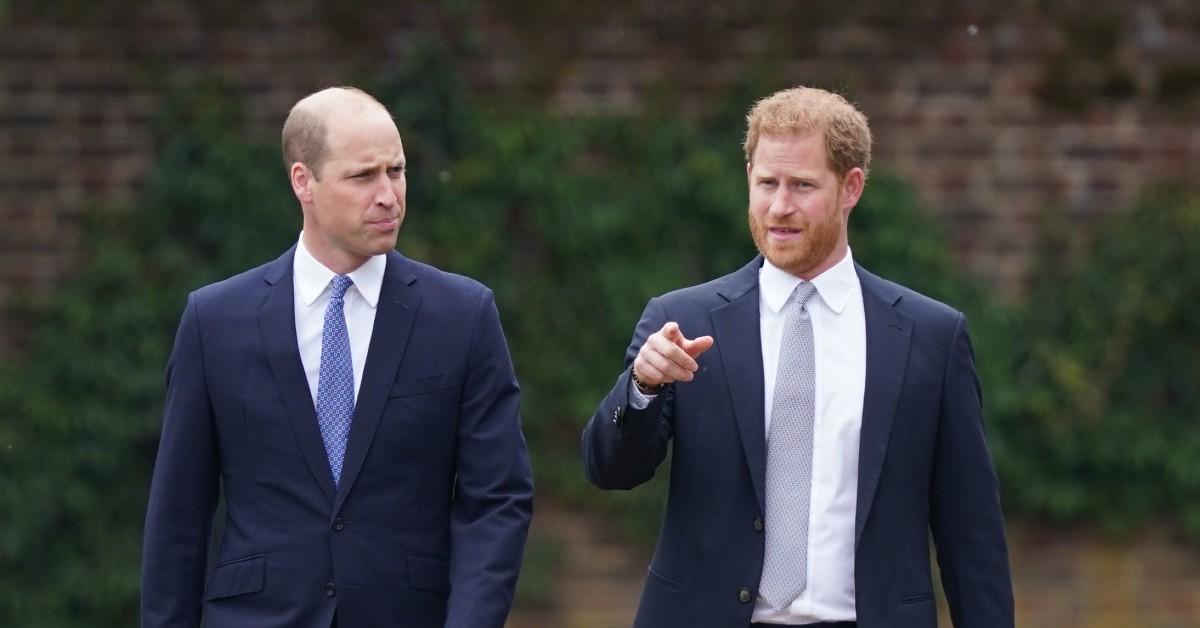 Yikes! After Prince Harry spoke at the United Nations on Monday, July 18, he is being accused of ripping off his brother's speech from Scotland.
While addressing the crowd, he mentioned Nelson Mandela, the late president of South Africa. "It's where I felt closest to my mother and sought solace after she died," he said, adding that he found his "soulmate in my wife" when he visited the continent years later.
Article continues below advertisement
Some then believed they had heard these words before — specifically when Prince William, 40, spoke at the General Assembly of the Church of Scotland in 2021. "It was here in Scotland, 20 years ago, that I first met Catherine," he noted. "Needless to say, the time when you meet your future wife holds a very special place in your heart."
Of course, people came after Harry. One person wrote, "Prince Harry just copied and pasted Prince William's 2021 Church of Scotland Speech," while another added, "I knew I'd heard that before. It isn't the first time that he has copied William."
A third person stated, "Have nothing to say don't say BUT don't copy your brother speech."
Article continues below advertisement
Meghan McCain also wasn't a fan of what Prince Harry had to say. "According to Prince Harry, counted among the worst catastrophes plaguing the world right now are the coronavirus pandemic, climate change, lies and disinformation, the war in Ukraine and… the Supreme Court decision overturning Roe versus Wade," the TV personality wrote in an op-ed, which was published by the Daily Mail.
"The speech was confusing and wildly insulting to the undoubtably few Americans, who may have been watching. It is hard for me to understand why anyone should care what the Duke of Sussex thinks – let alone what he thinks about America," the mom-one-continued. "He has lived here all of 20 minutes, yet he has decided that makes him an expert. Being a Duke (or a Duchess for that matter) means next to nothing in America. It confers nothing other than superficial celebrity clout and social media clicks."
Article continues below advertisement