Meghan McCain Slams Prince Harry's U.N. Speech: 'Feel Free To Leave'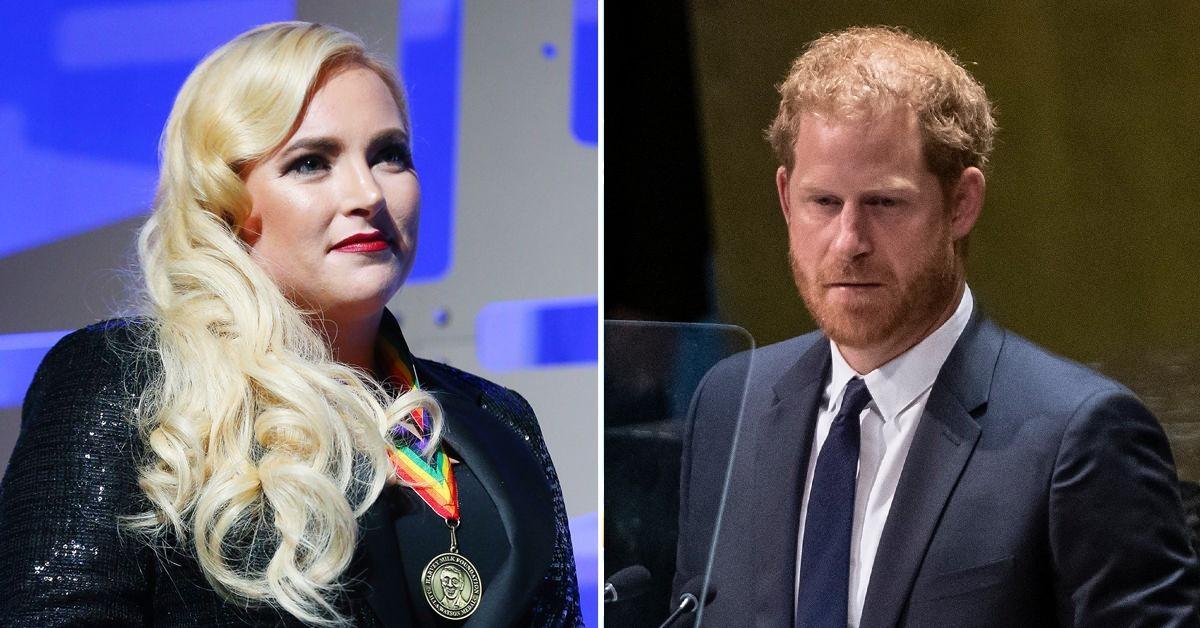 Meghan McCain had some strong words for Prince Harry after he made a speech at the U.N. on Monday, July 18. During his time in New York City, he spoke about Nelson Mendela, who was the president of South Africa, in addition to other world events.
Article continues below advertisement
"According to Prince Harry, counted among the worst catastrophes plaguing the world right now are the coronavirus pandemic, climate change, lies and disinformation, the war in Ukraine and… the Supreme Court decision overturning Roe versus Wade," the TV personality wrote in an op-ed, which was published by the Daily Mail.
"The speech was confusing and wildly insulting to the undoubtably few Americans, who may have been watching. It is hard for me to understand why anyone should care what the Duke of Sussex thinks – let alone what he thinks about America," the mom-one-continued. "He has lived here all of 20 minutes, yet he has decided that makes him an expert. Being a Duke (or a Duchess for that matter) means next to nothing in America. It confers nothing other than superficial celebrity clout and social media clicks."
McCain shared that if Harry doesn't like living in the U.S., then he doesn't need to stay any longer.
"The exhausting thing about Harry is that it seems like all the Duke does in America is virtue-signal, lecture and deride the Constitution. Harry and Meghan Markle chose to seek woke-asylum here in the United States because — as they infamously told the world — the Royal family was just too racist to endure," she said. "So, they fled the horrors of pampered royal life to live a pampered celebrity life in a sprawling multimillion dollar mansion, surrounded by the wealthiest and woke-est our country has to offer."
She added, "Maybe he needs reminding that he is a guest here and not a guest who has been universally embraced by the American public. He's not offering solutions of any kind, mind you, just making a speech and getting back on his private jet to return to his mansion in California. I for one am sick of this and sick of him. If it is so terrible here and our Constitution is so terrible, feel free to leave. Canada might be a better fit."
Article continues below advertisement