Shunned From The Royal Family? Prince Andrew's Title Dropped In Queen Elizabeth's Birthday Announcement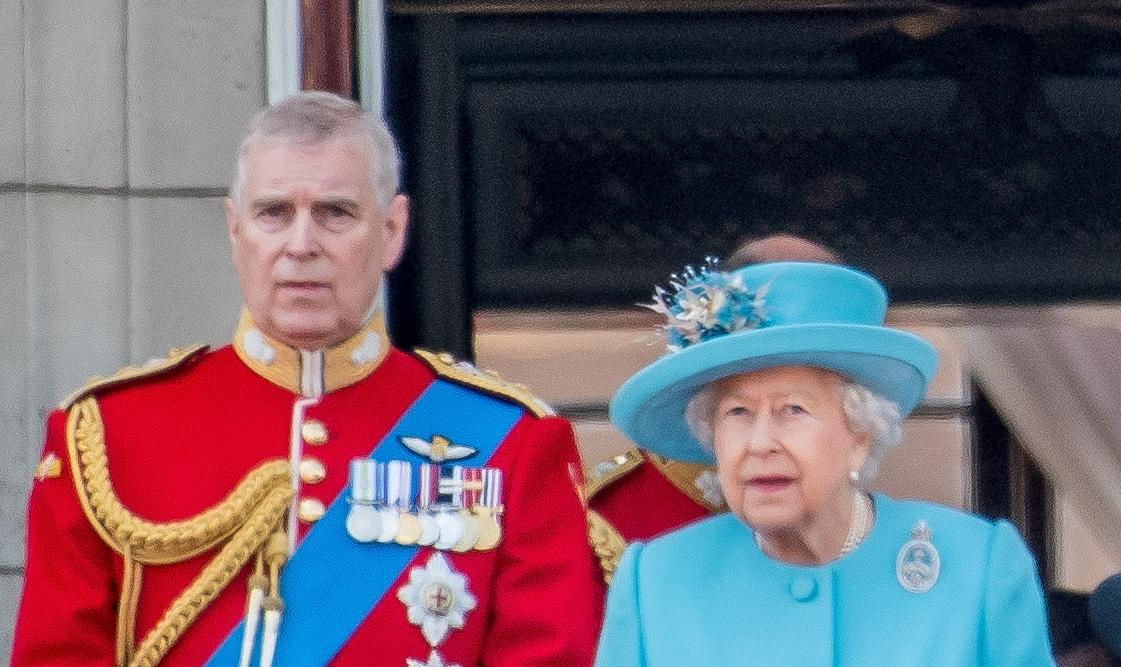 Officially kicked out? When Queen Elizabeth II marked her son Prince Andrew's birthday on February 19, she seemed to have dropped his title from the post.
Andrew's titles haven't been officially taken away from him, but the "@RoyalFamily, deliberately dodged any mention of his status as the Duke of York or his HRH prefix on February 19, when the royal turned 61," the Daily Express reported.
Article continues below advertisement
"#OnThisDay in 1960 the Queen was safely delivered of a son, the first child born to a reigning Monarch since 1857," the Royal Family's official account captioned a black-and-white photograph on Twitter. "Her Majesty is pictured holding Prince Andrew in 1961 on the balcony of Buckingham Palace, alongside the Duke of Edinburgh, Princess Anne and the Queen Mother."
Last year, The Royal Family's post read: "On this day in 1960, Prince Andrew was born at Buckingham Palace, the first child born to a reigning monarch for 103 years."
Article continues below advertisement
However, the end line said: "Happy Birthday to the Duke of York."
In 2019, Andrew stepped back from his royal duties "for the foreseeable future" after he was friends with the late pedophile Jeffrey Epstein.
"It has become clear to me over the last few days that the circumstances relating to my former association with Jeffrey Epstein has become a major disruption to my family's work and the valuable work going on in the many organisations and charities that I am proud to support," he said at the time.
Article continues below advertisement
Andrew spoke with Newsnight's Emily Maitlis about Epstein but shared that he didn't regret being in his inner circle. "The people that I met and the opportunities I was given to learn either by him or because of him were actually very useful," he said at the time.
Andrew has denied he had sex with Virginia Roberts, who was allegedly forced to have sex with the royal back in the day.
Following the scandal, Andrew has kept a low profile and has been rarely seen out in public.