Piers Morgan Blasts Meghan Markle After Her Court Victory: 'It Really Did Expose Her Real Character To The World'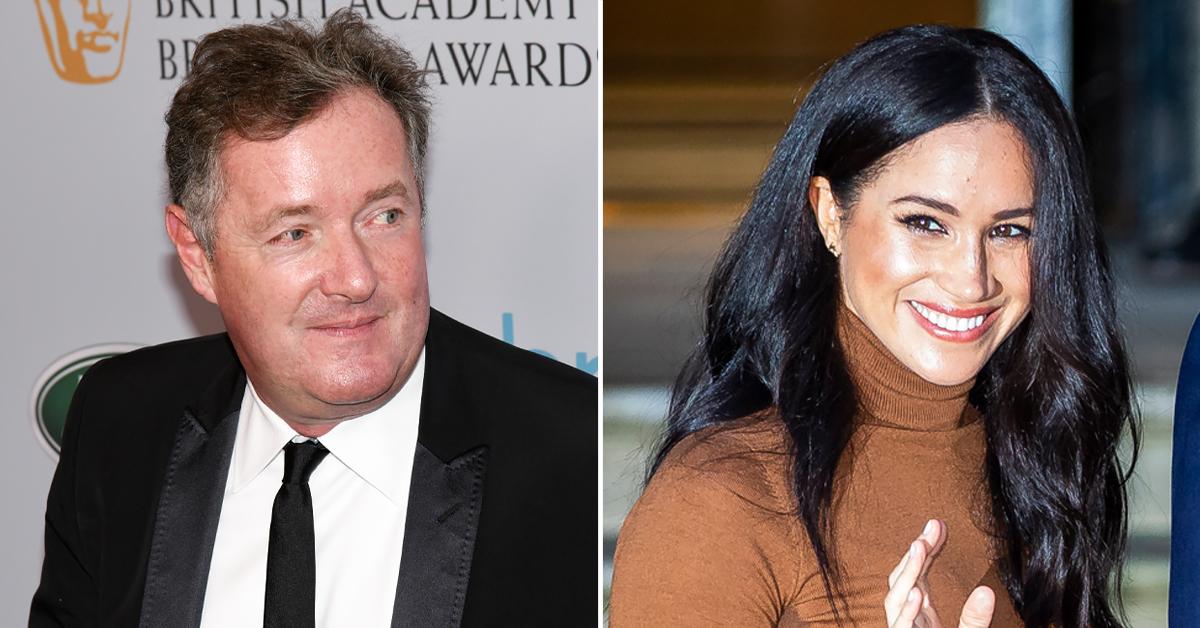 While Meghan Markle is certainly happy with the outcome of her court battle — she won after her father, Thomas Markle, leaked a letter in 2019 — Piers Morgan cannot say the same.
Article continues below advertisement
"She can claim 'victory' all she likes after this court case, but all it really did was expose her real character to the world and the cold hard two-faced reality at the heart of Meghan and Harry's attitude to privacy," the TV personality wrote in his column for the MailOnline. "If I were her, I'd stick the celebratory champagne back in the fridge today. Thanks to this court case, we've now seen what the real Meghan looks like, fork tongue and all."
Meghan, 40, sued Associated Newspapers Limited (ANL) for publishing the letter, which she claimed infringed on her copyright. However, the tabloid appealed, saying that she had help writing the note, which meant it belonged to the Crown.
On December 2, she came out on top.
Article continues below advertisement
"This is a victory not just for me, but for anyone who has ever felt scared to stand up for what's right," she began. "While this win is precedent setting, what matters most is that we are now collectively brave enough to reshape a tabloid industry that conditions people to be cruel, and profits from the lies and pain that they create. From day one, I have treated this lawsuit as an important measure of right versus wrong. The defendant has treated it as a game with no rules."
Article continues below advertisement
She continued, "The longer they dragged it out, the more they could twist facts and manipulate the public (even during the appeal itself), making a straightforward case extraordinarily convoluted in order to generate more headlines and sell more newspapers — a model that rewards chaos above truth. In the nearly three years since this began, I have been patient in the face of deception, intimidation and calculated attacks. Today, the courts ruled in my favor — again — cementing that the Mail on Sunday, owned by Lord Jonathan Rothermere, has broken the law. The courts have held the defendant to account, and my hope is that we all begin to do the same."
Biographer Angela Levin wasn't pleased with the news either. "She's attacked the Mail On Sunday for wanting to sell more newspapers," she said. "But she's taken it and twisted it to suit her own beliefs and her grandiosity. This was somebody who was not a very well known actress who married a prince and it's all gone to her head — she feels she wants to control everything really."