'It's A Very Brave Move': Meghan Markle Would Like To Have A Chat With King Charles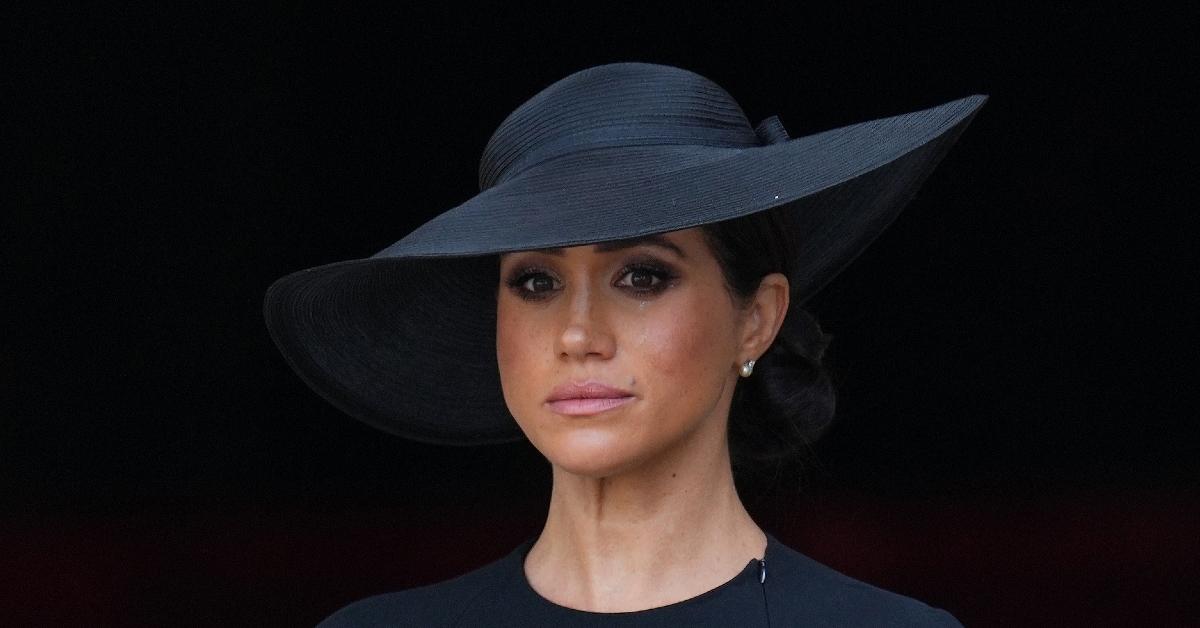 Will Meghan Markle and King Charles ever be on good terms? It sounds like the former actress, 41, is interested in mending fences with her father-in-law.
"She'd now like, before they return back to California, to have a one-to-one audience with King Charles III," expert Neil Sean shared. "That's right — Meghan one-to-one with King Charles. You heard correct. It's a very brave move from Meghan herself."
The star wanted to "explain some of the rationale behind what [she and Harry] have been doing over the last two years," Sean noted. "Now, you know, you have to admire Meghan's self-belief, whatever you think."
Article continues below advertisement
Though Prince Harry and Meghan spent some time with the royal family during Queen Elizabeth's funeral, it seems like there is still tension in the air — especially between Harry, 38, and Queen Consort Camilla.
"Camilla is most disappointed by Meghan's actions and does not believe she can trust her or Harry. Camilla is distressed that at this profound moment of sadness, she cannot properly mourn the death of Queen Elizabeth II without the 'sideshow' of Harry and Meghan and what impact it is having on her husband, King Charles III. She is very worried about the enormous stress placed on Charles by the Sussexes. The Queen Consort is also very concerned that anything that is said or done in the privacy of the family could become publicized," a source exclusively told OK!.
Article continues below advertisement
Piers Morgan also weighed in on why Harry has so much beef with his brood, and he pointed fingers at Camilla and Charles.
"I'm told, Sharon, that part of it is an attack on Camilla, who, of course, is his father's wife who Harry still blames for the breakup of his parents' marriage. You and I know it was a lot more complicated than that, that Diana was a complicated person; it wasn't as straightforward as it seemed. It wasn't like one side was perfect and the other side were the devils. I think Harry was too young to understand all that and he still feels that he's got to settle scores for his mother," Morgan said on Monday, September 19, while talking about Queen Elizabeth's funeral with Sharon Osbourne, who called the red-headed prince the "black sheep" of the royal family.