Meghan Markle Acted Like 'A Princess' While Dining With Prince Harry In NYC, Eyewitness Claims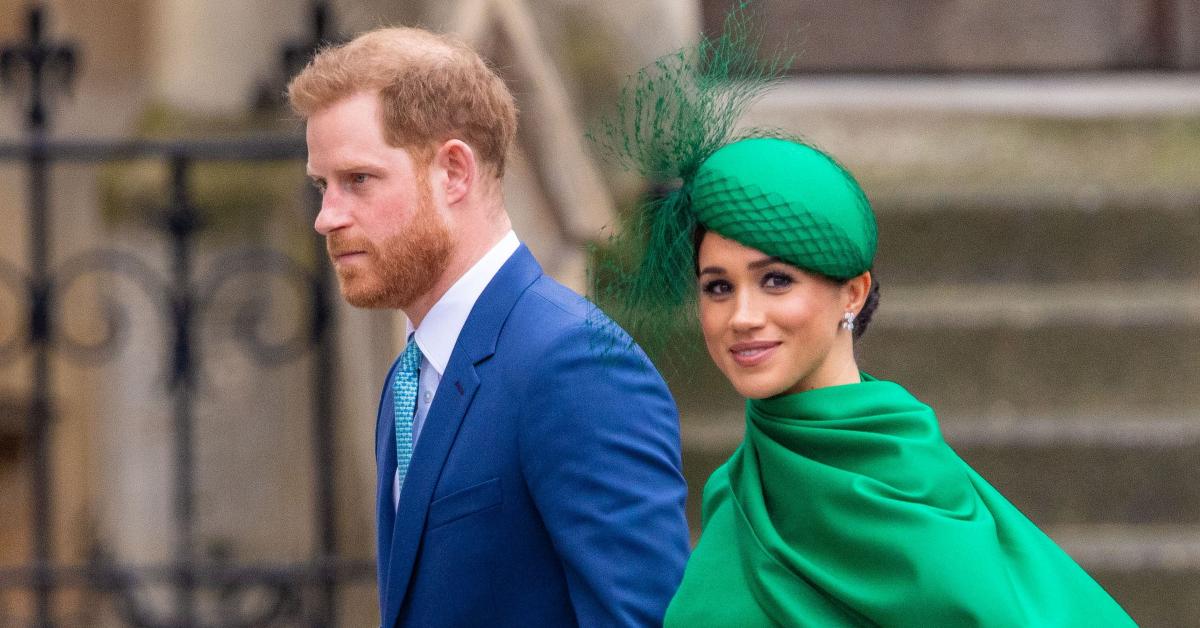 Even though Meghan Markle is no longer part of the royal family, she apparently acted like "a princess" while eating at Locanda Verde with her husband, Prince Harry.
"[She] asked the people at Locanda Verde to have the entire inner outdoor courtyard – which seats 50 – for herself and four people, including Prince Harry," a source told Page Six of the duo's New York City outing. "The owners told her it had been reserved for a birthday party for 15 people and refused to bounce the party out of the space … they told her she'd need to sit inside, which she did."
Article continues below advertisement
The pair, who moved to California in 2020, were "seated in the middle of the busy restaurant," which had "lots and lots of security," the insider added.
"They wined and dined with another couple that seemed to be close friends," a second source said.
Other patrons were instructed to not take photos of the couple, otherwise they would be "asked to leave."
Article continues below advertisement
Though the 40-year-old former actress might have had some requests, it seems like she enjoyed being with regular people.
"There was a random birthday celebration at the table next to theirs," the source revealed. "Meghan went up to them with Harry and said, 'I wish you the happiest birthday,' to the table next to her. They were all dumbfounded and just said, 'Thank you so much.'"
On Monday, July 18, the two were spotted at the United Nations, where Harry, 37, gave a speech on Nelson Mandela Day.
"Harry's speech at the United Nations is all part of Meghan's grand plan. Some had thought she ultimately wanted to pursue a political career. But truly, it is Harry who she wants to thrust forward. Meghan has told Harry she believes he can become a modern-day version of his mother. She thinks his General Assembly is the first step in him following in the footsteps of Diana," a source exclusively told OK!.