Meghan Markle Reveals She & Prince Harry Secretly Got Married In Their Backyard 3 Days Before Their Actual Wedding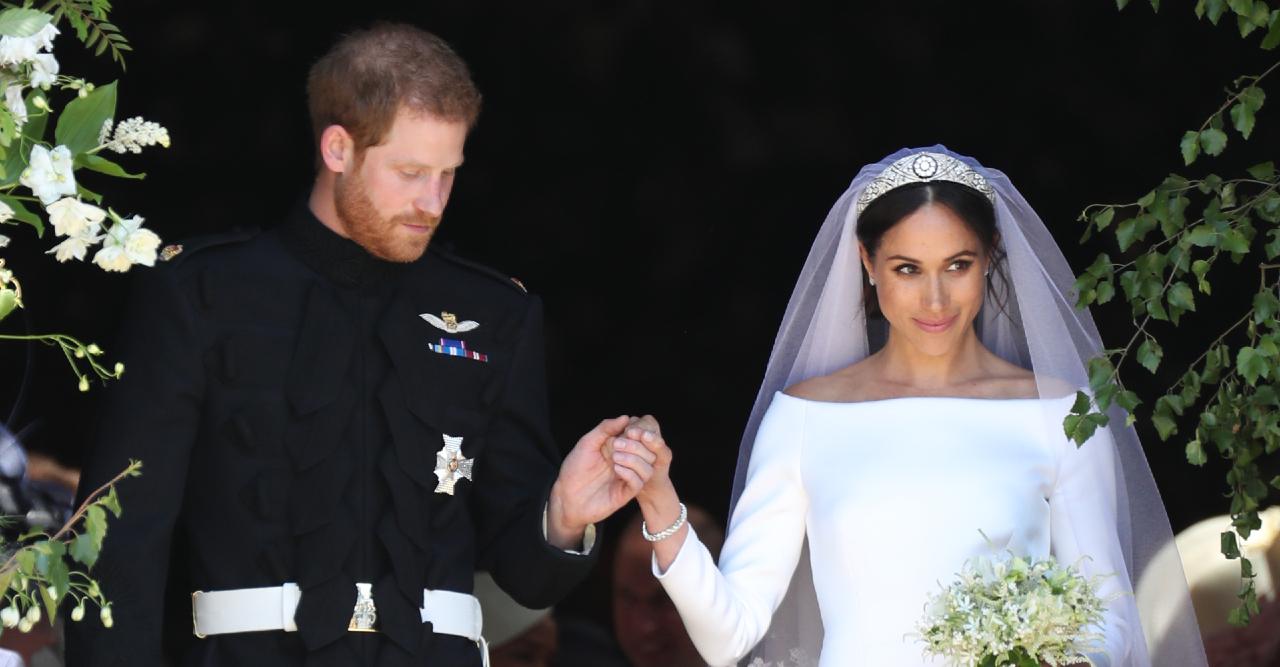 Three days before the world watched Prince Harry and Meghan Markle tie the knot in a televised event, the pair ran off and secretly married without an audience.

Though the two were looking forward to their nuptials, Meghan noted that the ceremony at St. George's Chapel on May 19, 2018, "wasn't our day. This was the day that was planned for the world." Because of that, they decided to do something special just for themselves, she told Oprah Winfrey.
Article continues below advertisement
"Three days before our wedding, we got married. No one knows that," Meghan confessed. "But we called the archbishop, and we just said, 'Look, this spectacle is for the world, but we want our union between us.'"
"The vows that we have framed in our room are just the two of us in our backyard with the archbishop of Canterbury," she added.
Harry then chimed in, "Just the three of us."
Article continues below advertisement
Earlier in the interview, Meghan described how she felt the night before her and Harry's televised ceremony.

"I've thought about this a lot because it was like having an out of body experience I was very present for. That's the only way I can describe it because the night before I slept through the night entirely, which in and of itself is a bit of a miracle," she recalled. "And then woke up and started listening to that song 'Going to the Chapel.' And just tried to make it fun and light and remind ourselves that this was our day — but I think we were both really aware, even in advance of that just, this wasn't our day. This was the day that was planned for the world."
Meghan also touched upon what her life has been like ever since she joined the royal family. While there have been some ups and downs, she ultimately found her happy ending.
"I think he saved all of us. He called it and was like, 'We've got to find a way for us, for Archie,' and you made a decision that certainly saved my life and saved all of us but you need to want to be saved," she told Winfrey.