Meghan Markle & Prince Harry's Relationship With Netflix Could Be 'Hurt' If Diana's Death Is 'Considered Too Vulgar' In 'The Crown'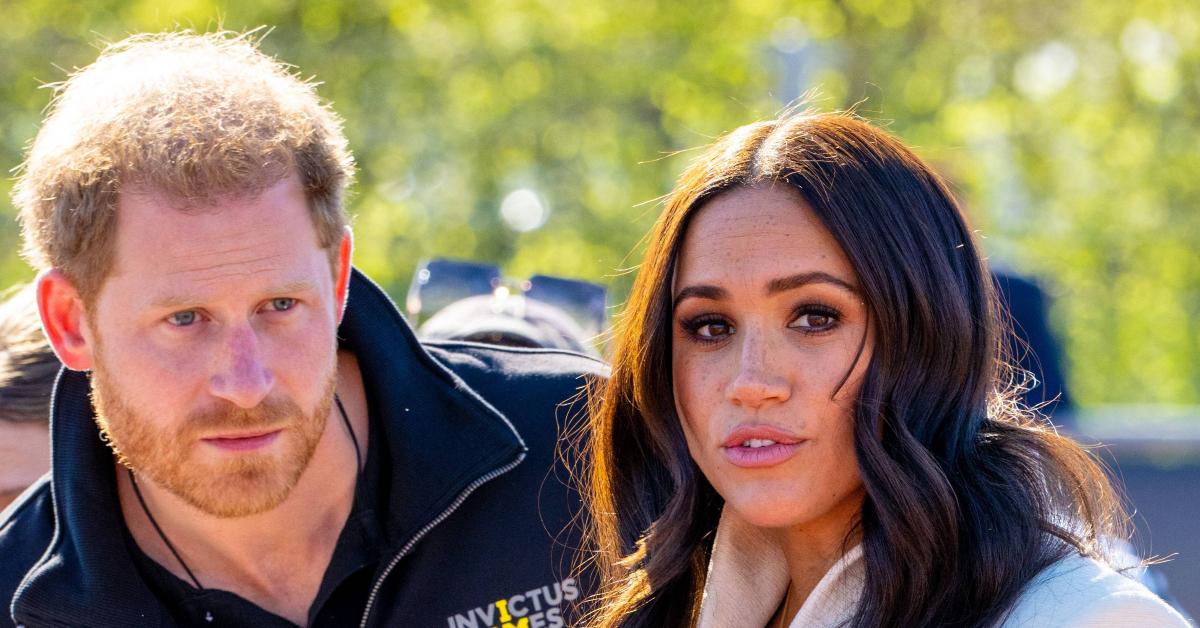 Meghan Markle and Prince Harry could be in trouble with Netflix if season 5 of The Crown is not to the streamers liking.
"If the death of Diana is considered vulgar in The Crown, it most certainly could hurt Netflix's relationship with Harry and Meghan," commentator Kinsey Schofield told The Express. "However, they've cashed an incredibly large check from Netflix. Some might say they've already sold their souls. What can they do?"
Article continues below advertisement
"The Sussexes have to fulfill their contractual obligations before they can move on," Schofield continued.
However, the Netflix show will not feature Diana's death. Regardless, Schofield "believes Netflix will always choose The Crown over Harry and Meghan."
"It's a highly celebrated scripted series that put Netflix on the map for original content. This product was an award winning game changer for the streaming giant," she said. "Harry and Meghan have yet to prove themselves in Hollywood."
Article continues below advertisement
The couple, who moved to California in 2020, have yet to release their documentary, and the former actress, 41, recently commented on the situation.
"It's nice to be able to trust someone with our story — a seasoned director whose work I've long admired — even if it means it may not be the way we would have told it," she told Variety.
"But that's not why we're telling it. We're trusting our story to someone else, and that means it will go through their lens," she added of director Liz Garbus' vision.
Article continues below advertisement
After visiting Harry's brood in the U.K., it seems like the pair are changing things up to not hurt anyone.
"They've both agreed to reach a neutral ground by softening the parts on Charles and adding intimate details about [Queen Elizabeth II's] legacy," an insider told Us Weekly.
"He's so grateful to Meghan for her input and they make all of these big decisions together, so of course there's that balancing act of weighing up pros and cons to consider," the insider noted of Harry's tome. "And it goes the other way, too — he's equally involved in her big picture, they're very much at one that way and maintain they always will be."